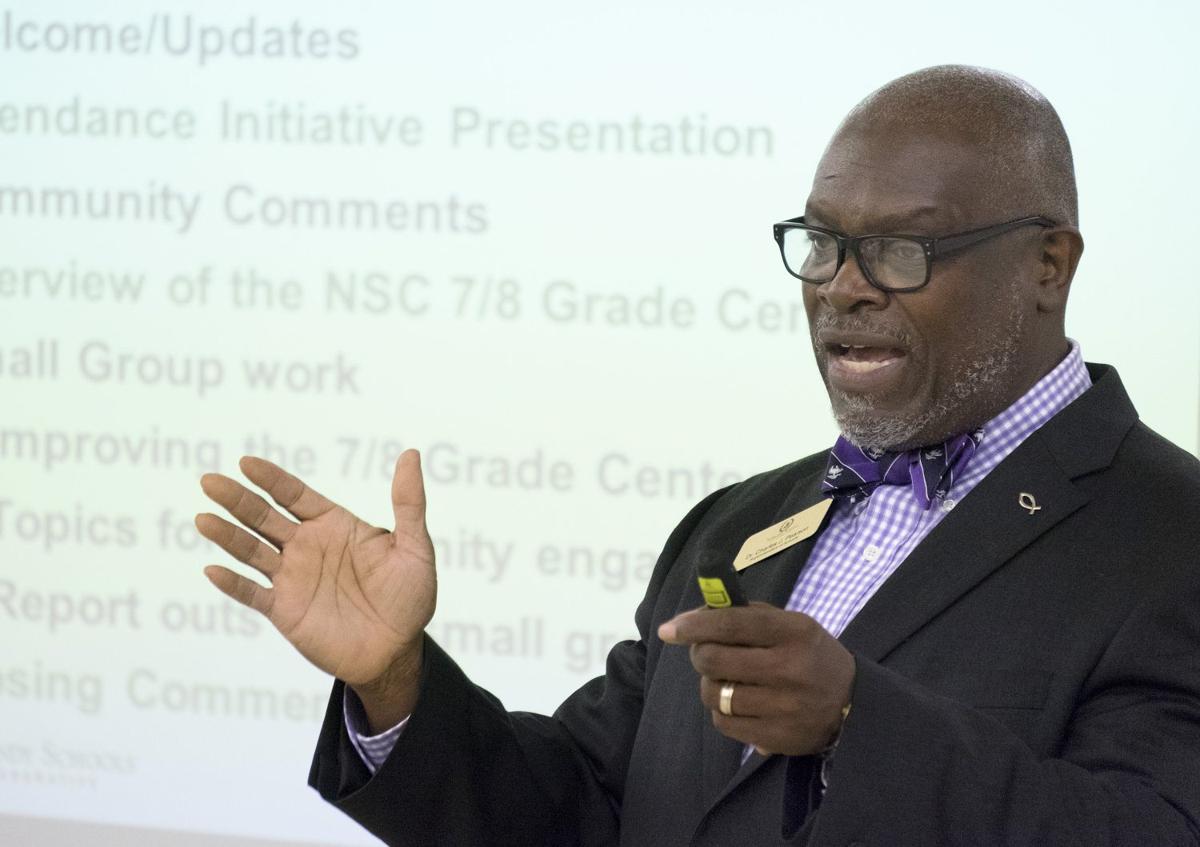 Shuls infers that the state Board of Education's decision to classify Normandy as provisionally accredited infringed upon the rights of the students and families who have transferred or those who may want to transfer. Normandy also did not craft the current transfer law. Unfortunately, this narrative creates an "us against them" relationship. It argues for taking from one group at the expense of another.
Before making the decision to reclassify Normandy as provisionally accredited, the state Board of Education considered several factors in addition to the MAP test results referenced by Shuls. The state's current Annual Performance Report system identifies five standards.
Standards 1 and 2 focus on student achievement. Performance is based upon the number of students performing at proficient or advanced levels in English language arts, mathematics, science and social studies.
Standard 3 is college and career readiness measures. This includes participation and performance on a range of measures: dual enrollment/dual credit courses at local colleges; ACT; career and technical education certifications; Advanced Placement and honors courses offered; and several other factors.
Standard 4 is attendance. Ninety percent of the students in a district must attend school 90 percent of the time, regardless of social context, student housing instability, poverty levels or other factors. Standard 5 is graduation rate, the number of students who began in a cohort and progressed over a four-year, five-year or six-year period to graduation.
These, along with financial stability and a strong governance presence, are currently the measures that define the very existence of a school district. The Missouri Board of Education examined our performance against these criteria and voted unanimously to classify Normandy as provisionally accredited. Normandy did not determine the academic accountability standards — the ones we were unaccredited under or those used to grant accreditation.
Like many public schools in urban centers, there are other critical factors Normandy has to address in addition to providing a high-quality education. With a student population that is 92 percent in poverty, many of our children attend school with some form of trauma in their lives. Our teachers and staff — in partnership with other providers — have to mitigate this in order for these children to learn.
There is a 40 percent mobility rate in the district, which means 40 out of every 100 children in the district have moved in and out or within the district during the school year. Such mobility rates mean these children make fewer personal connections to the school or the adults who serve them. They are more likely to drop out, more likely to be less engaged in classes, more likely to have discipline issues, and the list goes on.
This year, there were 600 students who attended Normandy under special enrollment. These children were actually from families in transition (unstable housing) or attending on affidavit (out of their home because of a court ruling). The rate of family trauma, the level of coordination to mitigate for the impact of these factors on children, economic conditions — none of this factors into the rating and ranking of schools under the current system. Yet, we continue to partner with allies and the community to provide the necessary supports for our students to make progress.
It is now time for those of us in positions of influence and power to become innovative in our thinking. How do we actually address these broader social context issues so that children can attend schools in their communities? When families and communities thrive, children thrive.
Finally, this op-ed also seeks to make an argument for choice by criticizing our progress under the current system. It argues as if there is only one right, the right to leave, rather than working together to build a high-quality educational system within the community. All of our children deserve the best — those who exercised their right to stay, those who will now return in accordance with state law, as well as future residents.
To that end, our daily collaborative efforts seek to create educational quality and equity for all by intently focusing on transforming our educational system to both meet and exceed current performance standards, and abide by the state transfer law. As our statewide system evolves to meet the goal of a workforce-ready Missouri, so too will Normandy evolve to ensure our students are equipped to solve 21st century challenges.
Charles J. Pearson is superintendent of schools for the Normandy Schools Collaborative.