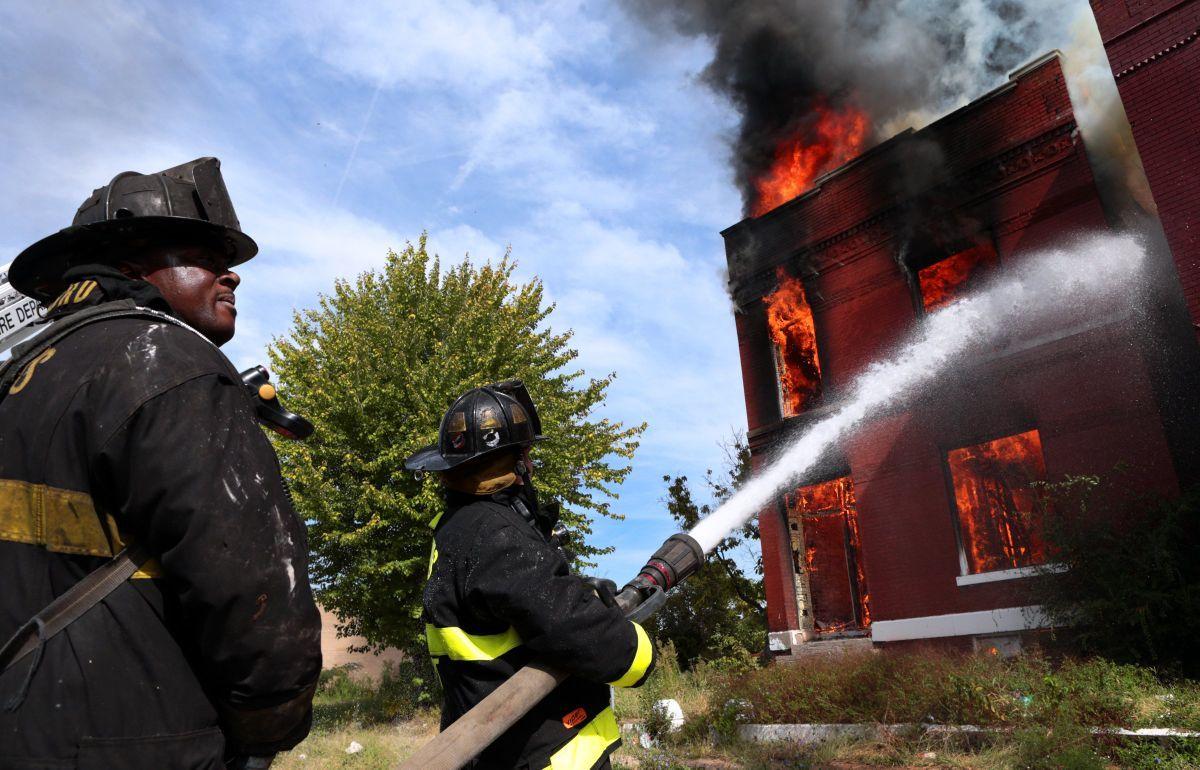 At a recent Public Safety Committee meeting of the Board of Aldermen, University of Missouri-St. Louis criminologist Rick Rosenfeld suggested members of the St. Louis Fire Department may be needed to help fight crime in the city. Rosenfeld suggested that in the "down time between fires," firefighters and medics should walk patrols in high-density areas, ensure buildings were secured, and make random checks on unoccupied vehicles.
Crime is the epidemic, Rosenfeld claims, so we don't need the same level of preparedness for other emergencies. Regrettably, his misinterpretations of emergency operations draw shortsighted conclusions that are less than accurate and dangerous to both the public and responders. There are three critical problems with his suggestion.
First, the number of emergency calls answered by the St. Louis Fire Department continues to increase. Two decades ago, the busiest firefighting units in the city averaged 1,000 calls for service annually. Today, those same units are answering upward of 3,500 calls every year. In 2014, the department had one of its busiest years ever, recording more than 141,000 calls for service.
This substantial increase in call volume can be attributed to the fact that St. Louis responders have assumed a variety of additional daily responsibilities, including hazmat, water rescues, advanced emergency medical treatment and disaster preparedness initiatives.
When not managing one of the approximately 400 emergency requests every day, firefighters and medics are engaged in community-focused initiatives, including lifesaving education to schoolchildren, utilizing medical skills at health fairs, and providing safety inspections for neighborhood businesses. When units return to their stations, crews are often sharpening their skills, logging an average of 2,000 training hours per member, annually. While Rosenfeld is imprecise about how much down time St. Louis firefighters and medics have, a truthful statement would recognize that, compared to 25 years ago, a responder's workload has increased more than 350 percent.
Secondly, while Mr. Rosenfeld's idea of combining public safety resources is an interesting theoretical exercise, it is both operationally and politically imprudent. Repeatedly, studies from major universities and national public safety organizations have empirically demonstrated evidence against diluting the number and quality of trained first responders. Eliminating or combining personnel has been directly linked to the loss of lives, increased financial strain to compensate for influxes in workplace injuries, as well as litigation against municipalities for failing to protect their citizens adequately. If Rosenfeld's idea is fiscally motivated, his suggestions are misplaced.
Finally, and most importantly, Rosenfeld's proposal is outright dangerous for both the public and first responders. Policing, especially in a dynamic urban environment like St. Louis, requires specific training and specialized equipment. In violent situations, without this training and without this equipment, a Fire Department uniform is an unprepared target.
In St. Louis, we know this truth all too well. In 2008, while in uniform, St. Louis firefighter Leonard Riggins arrived at a serious car accident. One of the individuals involved in the crash (who was driving a stolen vehicle), believed firefighter Riggins was a police officer, and attacked him. With no equipment to defend himself and no training on handling violent criminals, firefighter Riggins was brutally murdered in the street, shot as he attempted to render aid.
A more complete view of this issue demonstrates that while Rosenfeld may be an expert criminologist, his ambiguous grasp of emergency services vocabulary should not be confused with any actual knowledge of comprehensive emergency services strategy. His call for first responders to have direct action in law enforcement activities is deeply misguided.
With the city's population rising, we must continue to craft policies for police, fire and EMS that accurately identify customer needs and promote accountability. As we have for the last 158 years, the St. Louis Fire Department stands ready to serve our community. We remain committed to being excellent partners with neighborhood, business and law enforcement leaders in an effort to build a stronger, safer St. Louis. In an age of revitalization, and facing an ever-mounting variety of complex threats, we have an obligation to addresses strategic questions with a focus on enduring solutions. Not, as Professor Rosenfeld would have, by haphazardly attempting to address the issues of the moment at the expense of long-term regional safety, security and stability.
Gregg Favre is a captain and a lead policy planner for the St. Louis Fire Department. An alum of The George Washington University School of Medicine, he currently studies public safety strategy at the U.S. Naval Postgraduate School. On Twitter: @GreggFavre
Catch the latest in Opinion
Get opinion pieces, letters and editorials sent directly to your inbox weekly!