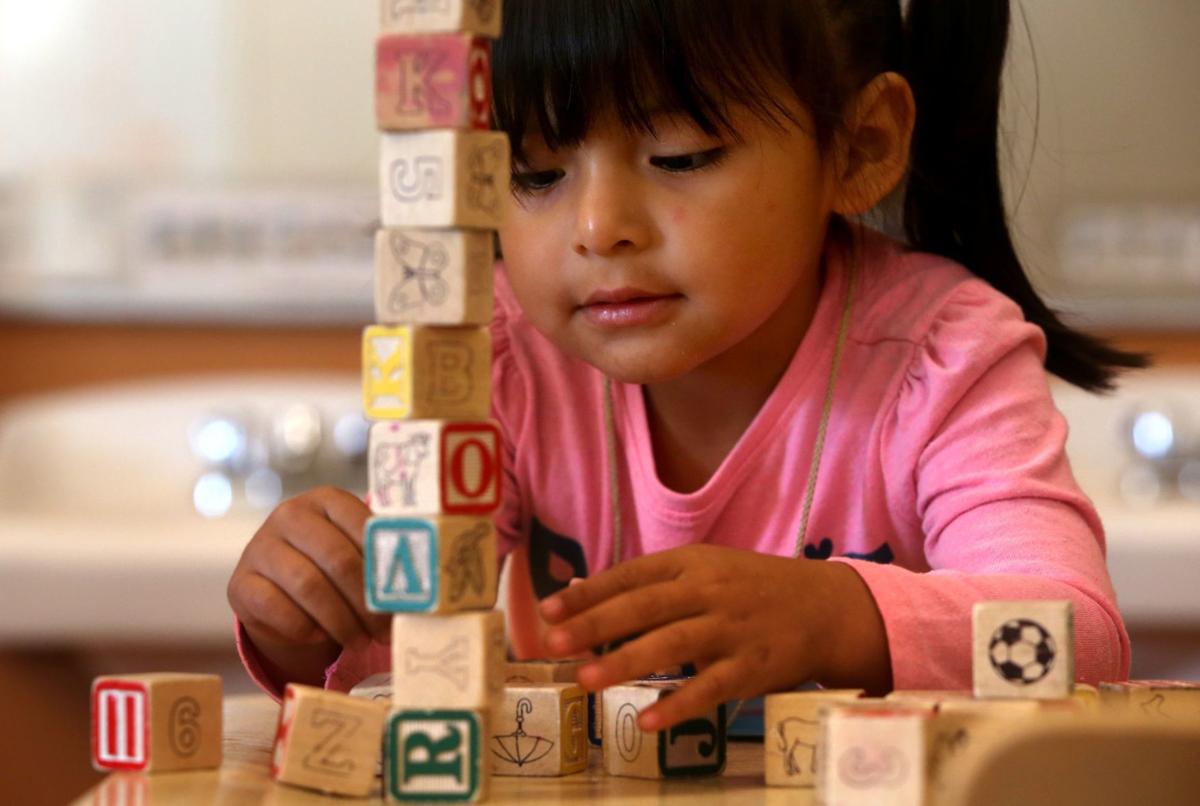 The vitality of any city is driven by the commitment and engagement of its people. An engaged citizenry, a well-educated workforce and a culture defined by strong family values drive the dynamism of a city. We chose to start families and build careers in our hometown of St. Louis because of the potential St. Louis has to perpetuate these characteristics. Providing access to high-quality early learning experiences for every St. Louis child must become a top priority if we are to maximize our city's potential.
All parents want to foster joyful, healthy growth and development in their children, but not all have equal access to the resources that make it possible. That's why, a decade ago, we came together to found Gateway Children's Charity. This group raises funds for and invests in carefully selected organizations that expand early learning opportunities for children growing up in underserved St. Louis communities.
Early childhood is a critical stage of life in which brain development is significantly influenced by external factors and lays the groundwork for everything that will follow: sensory processing, language development, social and emotional skills and higher cognitive function. We have been fortunate to witness the progress of some truly resilient kids taking part in our partner beneficiary programs. They have faced incredible challenges in their first few years, but the power of proactive parent-teacher partnerships has redirected their trajectory toward success in school and in life.
According to Harvard University's Center on the Developing Child, in the first few years of life, more than 1 million new neural connections are formed in a child's brain every minute. Development of the brain is shaped by the experiences and environments a child encounters. The challenges of poverty, including violence, food insecurity and homelessness, can create unrelenting stress for children, hindering the formation of their brain architecture. It comes as no surprise, therefore, that a report published by the Brookings Institution found that all children benefit from high-quality pre-K education, but the impact is most pronounced for children from low-income backgrounds. Here in St. Louis, close to 40 percent of children are living in poverty. St. Louis was ranked last in the state for child well-being in the Family and Community Trust's 2018 Missouri Kids Count Data Book. The potential to make a significant positive impact here is enormous.
High-quality early childhood programs can be life-changing for children growing up in poverty, but the benefits are not just realized at the individual level. Our community as a whole wins. Nobel Prize winner James Heckman, an expert in the economics of human development, estimates the return on investment of comprehensive, birth-to-age-5 early education to be 13 percent per year, a healthier return than most major stock indices' historical averages. Heckman's calculation contemplates reductions in health problems, decreased drug use, lower levels of incarceration, increased educational attainment and, ultimately, elevated income for early childhood program participants. What also follows is resultant savings on public social service spending coupled with increased economic engagement. In short, effective early childhood programs are one of the best investments we can make in the potential of children and in the prosperity of our community.
Good work is happening in St. Louis to make our city a great place to grow up as a kid, regardless of your parents' income. Gateway Children's Charity supports select early childhood programs that offer academic, physical, social and emotional support for young children and families from underserved St. Louis communities. However, there is still a lot of ground to cover; there are only about half as many seats in St. Louis early childhood programs as there are young children in the St. Louis area. Additionally, merely 5 percent of these programs are both licensed and accredited, a proxy for quality.
During this Week of the Young Child, we applaud the dedicated St. Louis teachers and early childhood advocates who work tirelessly to give children a strong start in life. But it's not their job alone. It's up to all of us to make early childhood a priority in St. Louis. Let's invest in early childhood. Let's invest in our collective future.
Mike Todorovich is president of Gateway Children's Charity. Tom Sheehan serves on the organization's board of directors.