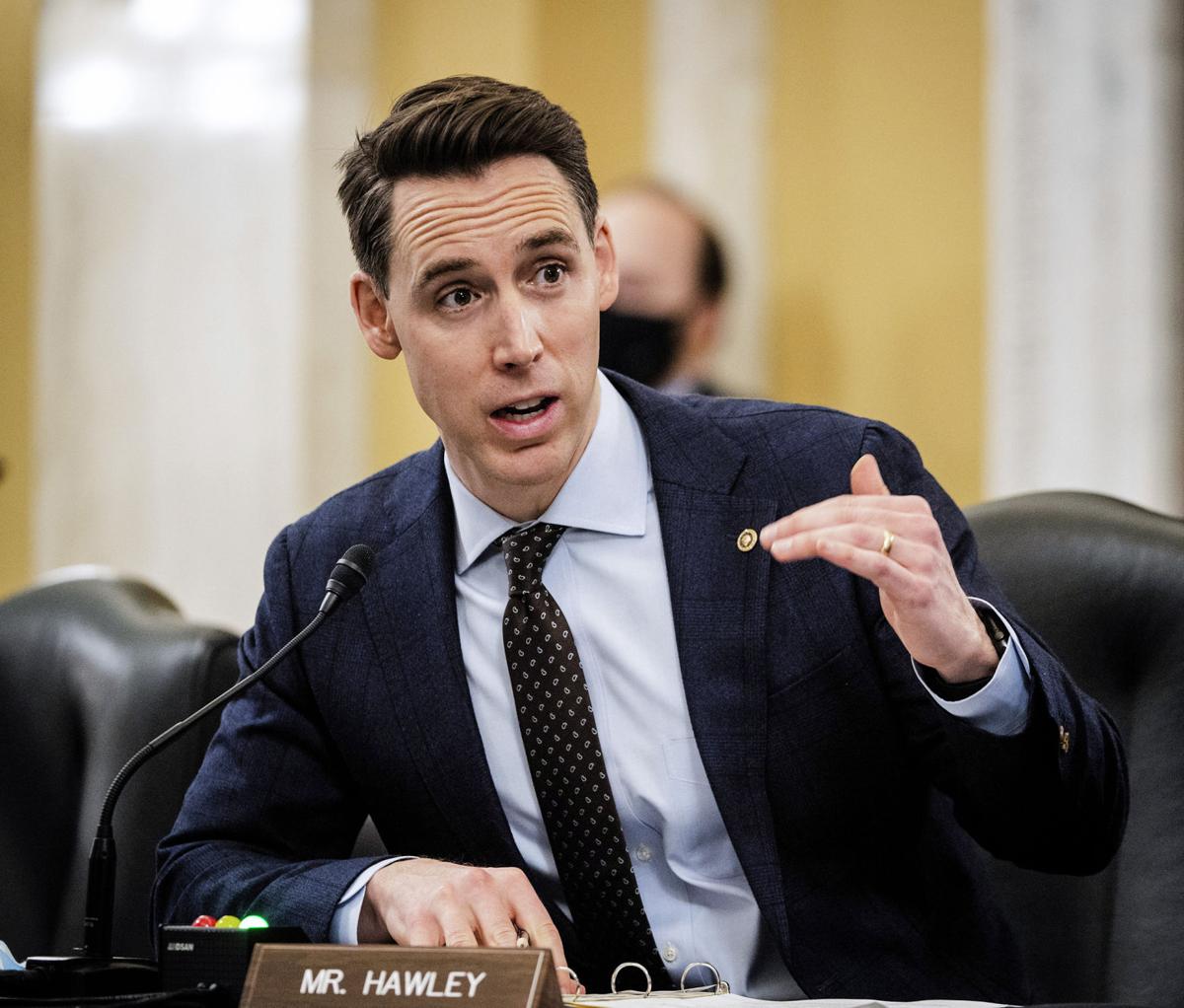 Sen. Josh Hawley wants you to be afraid — very afraid. He claims that he's being "canceled" because of his views — and that Big Tech is building the kind of social credit system the Chinese government uses to monitor and control its citizens. De-platforming will force Americans to conform to the "right opinions."
But is that really true? Is Hawley just a "Karen" who cuts the wrong person off in traffic and gets followed home on a livestream and, as he describes it, is "shamed into crying for mercy as her license plate is broadcast to an online horde eager to hound her out of a job"? Is he merely the victim of online hazing that could happen to anyone?
Hawley isn't like the rest of us. He's a United States senator. He didn't cut someone off in traffic. He incited a mob to take over the government by relentlessly gaslighting them with phantasms of election fraud. He would richly deserve to be de-platformed everywhere. But that hasn't even happened: He remains on Twitter, can still reach millions of viewers on Fox News every night, and found an alternative publisher for his book.
The response to the likes of Hawley and former President Donald Trump has been neither unfair nor disproportionate. Remember: Five people died, and the mob came close to capturing members of Congress and even the vice president. Moreover, tens of millions of Americans have been conned into believing that Trump's victory was somehow stolen. Those willing to spread misinformation and incite violence have learned a hard lesson about free markets: Private companies don't have to associate with them.
As a former Supreme Court clerk, Hawley understands this, and more broadly the public/private distinction, perfectly well. He built his political career by arguing that Christian bakers have a constitutional right to refuse to make cakes for gay weddings. Yet now he claims the First Amendment requires tech companies to host speech they find abhorrent. It doesn't. It gives websites the same absolute right to refuse to carry content that newspapers have.
Hawley claims that the "tech titans have already booted dozens of conservatives off social media." Just as with the election, his primary evidence is polling about Republicans' feelings — instead of actual evidence of bias or fraud. The strongest empirical evidence Republicans ever invoke is a 2019 study concluding that Twitter was "21 times more likely" to ban pro-Trump accounts. Has Hawley actually looked at the list of who got booted and why?
Those three dozen pro-Trump accounts that Twitter banned aren't what Ronald Reagan would have identified as conservative. Others whose accounts were frozen include Alt-Right founder Richard Spencer and David Duke, former Grand Wizard of the Ku Klux Klan. There's the Proud Boys, which led the assault on the Capitol, and Jared Taylor, founder of American Renaissance, the leading white supremacist magazine. Alex Jones of InfoWars and various QAnon believers also are the types of people and entities being de-platformed.
They aren't just the subset of "Karens" who made innocent mistakes. They aren't being banned for voicing conservative opinions about tax rates or school choice or foreign policy. They are the most vicious and dangerous bigots and demagogues in America. When Hawley speaks about freedom, he's talking about giving these scoundrels the power to force private enterprises to carry their conspiracy theories, hate speech and incitement to violence.
Hawley has proposed multiple bills that would effectively stop websites from moderating even the most outrageous content. Under one bill, Republicans could completely shut down tech companies they don't like: even under a Democratic president, if the two Republican Federal Trade Commissioners questioned a website's neutrality, it would lose the legal shield that protects it from being sued. That liability could be crushing and, ironically, if any such tech companies survived, it would be only the very giants Hawley denounces.
Compelling private media to carry speech they find noxious isn't just un-conservative. It's un-American. President Ronald Reagan would have recognized such ideas as the kind of totalitarian control of speech against which he was fighting. If the defenders of free speech Hawley seeks to rally should be afraid of anyone, it's Hawley himself.
Perhaps what's really bothering Hawley isn't that he is no longer able to speak; it's that many people have stopped listening to him.