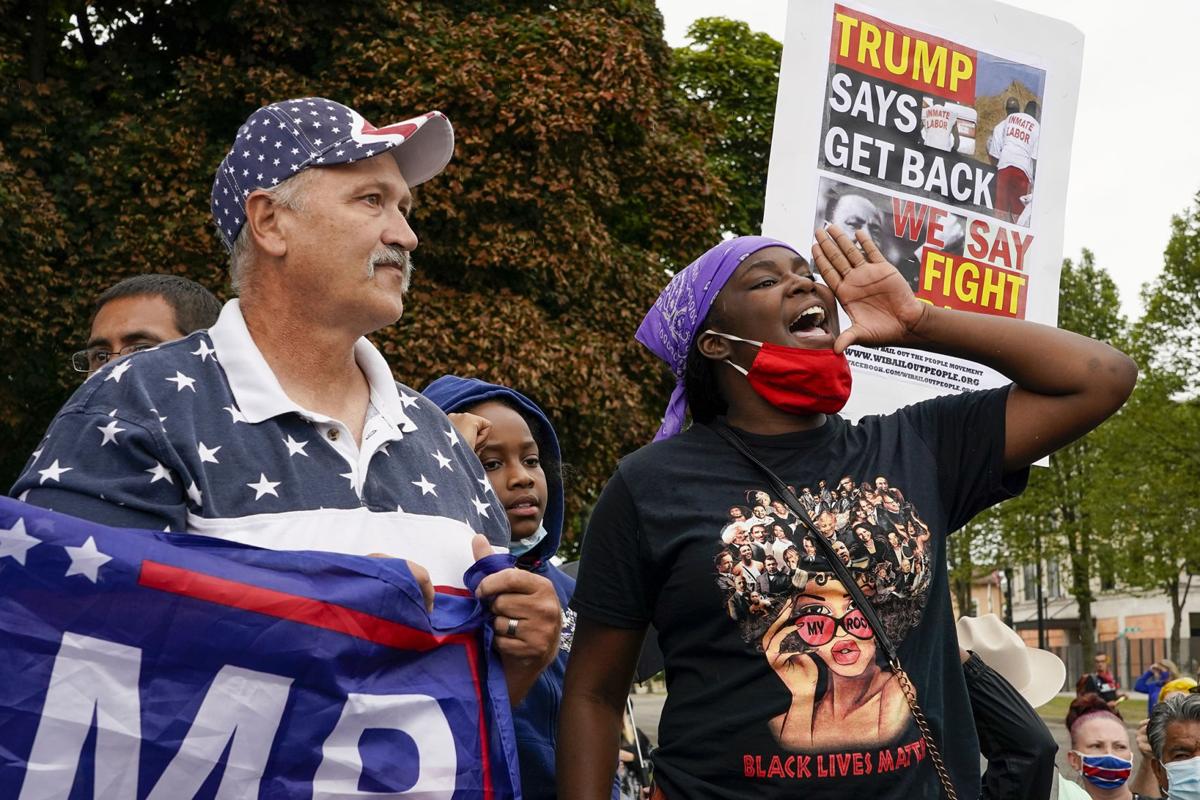 We Black people have quite a few colloquialisms that have now become part of the mainstream vocabulary, although sometimes when non-Black folks use them, trouble ensues. Any one of us can say, without causing a problem, "We need to have a come-to-Jesus meeting," when there is some sort of dispute to be resolved. I've heard that phrase said in popular movies, and television shows without a single Black character. Conversely, my brother-from-another-mother, Alec, who is white, got into trouble recently when he parroted me by saying to a Black client, "That's the pot calling the kettle Black". (I confess this gave me a laugh, even if his client didn't appreciate it.)
Then there's former Vice President Joe Biden, who caused a major brouhaha during an interview with a predominantly Black audience when he said, "If you have a problem figuring out whether you're for me or Trump, then you ain't Black." Personally, I objected to the word "ain't" rather than the message. Ashford and Simpson made a fortune writing songs with the word "ain't" in them, but otherwise, in my book, don't dare use that word if you're only using it to fit in with a Black audience.
I had a discussion about three years ago with a few friends who disputed my characterization of President Donald Trump as a racist. This was after the 2017 protest in Charlottesville, Virginia, that took the life of Heather Heyer, and upon which Trump remarked, "There were very fine people on both sides." My friends said this didn't make him a racist. I was stunned into uncharacteristic speechlessness. Certainly, Unite The Right had the right to stage their own march and exercise their First Amendment freedoms. But the extremist right wing groups clearly contained violent elements, one of whom plowed his car into a crowd. At a minimum, it should have resulted in an unequivocal rebuke by the president.
Since then, there have been innumerable instances where Trump disparaged not only Black people — which he of course calls The Blacks — but other groups as well. During his 2015 push for the presidency he described Mexican immigrants as "criminals and rapists." Now that he's courting their votes for this election, he held a rally in Nevada titled "Latinos For Trump" promising more casino jobs for them. Does he have a casino there? Did his casino employees in Atlantic City keep their jobs? Nope and nope.
Muslims, in Trump's thinking, are terrorists, so he tried to block all travel to the U.S. from several predominantly Muslim countries. In a tweet he blamed the mayor of Puerto Rico for not being able to get her citizens (U.S. citizens) to help with recovery efforts after Hurricane Maria. Power to the territory was not restored for 18 months.
In 2018, at a White House meeting, he reportedly complained that he was tired of "all these people from shithole countries" (which he had listed as Haiti, El Salvador, and several African countries) coming here, saying instead we need more people from Norway. And let us not forget his remarks to four congresswomen of color that they "should go back to the totally broken and crime infested places from which they came." All are from this country.
Do you see the pattern here?
I haven't asked my friends if their opinions have changed regarding Trump being a racist, because I know if they are still deniers, it would color every exchange we will have going forward. How wonderful it would be if we could sit down and have a polite, respectful discussion on our differing political views, even if we had to sit back to back, with a timer, and tape over our mouths, so that no one interrupted the other, and no eye rolling could be seen. It might not change any of our minds, but that would be OK. Denial that Trump is a racist, however, cuts right to the core of my being. If someone really believes that, I might never be able to trust that person again.
Janet Y. Jackson, a graduate of Sumner High School and Washington University, is retired from the Social Security Administration. For the past eight years she has been a docent with the St. Louis Zoo.
Catch the latest in Opinion
Get opinion pieces, letters and editorials sent directly to your inbox weekly!