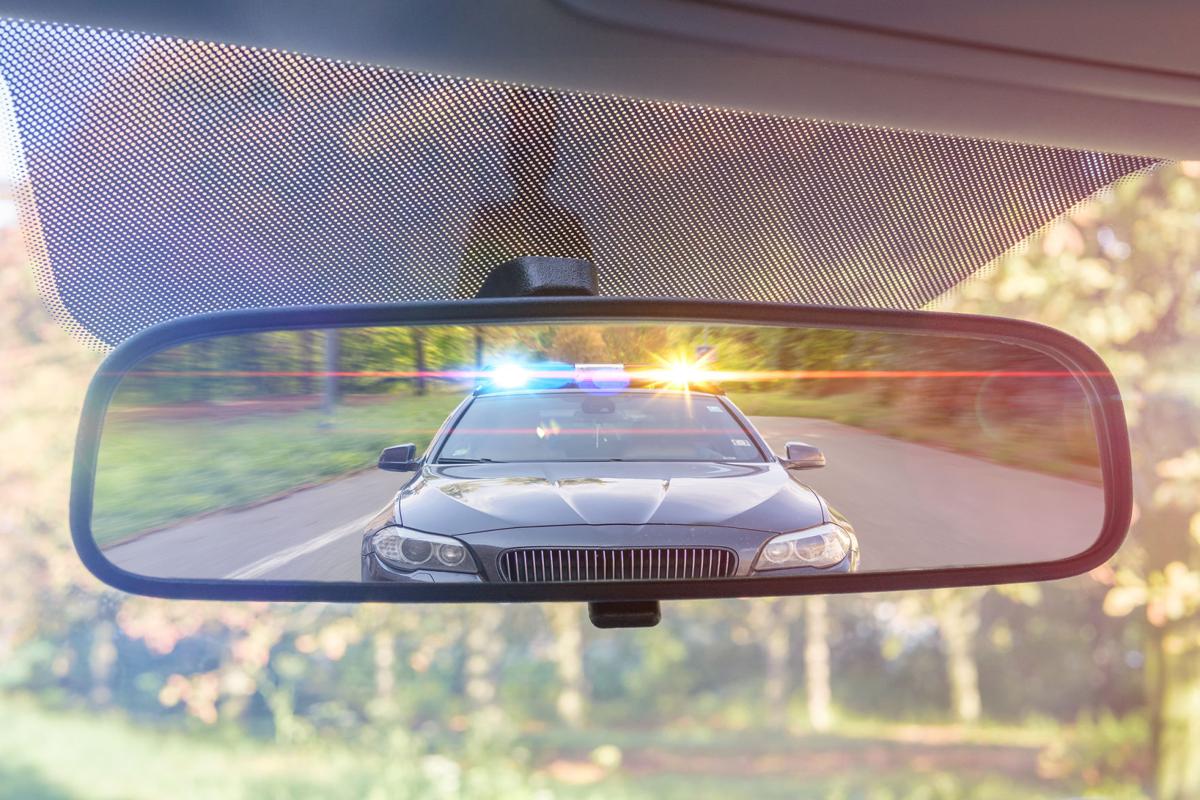 This newspaper recently has published letters from readers in response to an editorial about racially skewed police traffic stops. The writers assert the police (usually) cannot discern the race of a motorist before they are pulled over. To this I say: bull feathers. If I can see an officer in my rearview mirror or out of the back window, and the officer can see me from the side of the road with a speed gun, or through the squad car windshield, then we each knows the race of the other.
The question that should be asked, however, is whether I've been pulled over for a legitimate infraction or for something specious. Allow me to recount my experiences of driving while Black, and female, in St. Louis.
I own a 1973 chamois-gold colored Oldsmobile Toronado that, when it was new, could fly down the highway at 130 miles per hour so smoothly it felt as if riders were on a cloud. Yes, I said own. Does it run? No. It is the only car I've ever owned that I named: Goldfinger. It is so long that when we moved to St. Louis County and got a garage, I couldn't close the door. Accordingly, in 1973, it took me a minute to be comfortable driving it, much less parallel parking it. Spaces all looked too small.
The first day I took the car downtown to pay my taxes, I couldn't find a place to park. Instead, I decided to take my mom to visit the Social Security office on South Grand where I was to start working the following month. Again, there was no room to park Goldfinger. Giving up, we headed home by way of Chippewa Street, turning right onto Lansdowne Avenue. That's when the red lights appeared behind me. Speeding? No. Running a light? No. Thirty-day temporary tag still on? Yes. I was confused. I pulled over and looked back to see two white police officers approaching, their hands on their guns. I'll reconstruct the encounter as best as I can recall:
"Nice car you have there, lady," the first officer said. "How can you afford it?"
At 23, my mother hadn't had The Talk with her driving daughter, possibly because she never drove, possibly because the reasoning behind The Talk always involved Black sons, not daughters.
Despite knowing the officer was asking an improper question, I answered anyway, somewhat embarrassed to be stopped. "If my mother wasn't paying my insurance, I couldn't." Then I recounted my issue with the size of the parking spaces at City Hall.
"Well, you've only got 10 days to pay your property taxes," he said, lying. "Make sure you get that done."
Fast forward to a sunny Saturday afternoon one year later. I was heading to a meeting at a friend's home on Ladue Road when the red lights appeared. This time there was only one officer in the car. I pulled over as much as possible on this narrow road and watched as he emerged and came to my window, his hand on his gun. Again. The discussion went something like this:
"Where are you going?" he asked, "I know the car of every domestic who works around here, and the cars of the people who pick them up. I've never seen this car before." A bright yellow car the size of a boat was hardly inconspicuous, but was it a car one would use for something nefarious? Unlikely. Certainly, my destination was none of his business, and mentally I debated about saying that to him. Instead, visions of being hauled out of the car and arrested for some fabricated infraction flashed through my brain. I was alone, he was alone, who would they believe?
I made note of his name and told him the name of my local friend, which he obviously recognized. "Carry on," he said hurriedly, returning to his car and speeding off. I went home instead of going to my meeting, not wanting to explain to my white friends why I felt insulted and upset.
In both of these instances, I was a Black woman driving in the "wrong" parts of town: south St. Louis and Ladue.
Some may argue that these things wouldn't happen today. But recent national events suggest that of course it could happen. Black people of both sexes are still stopped while driving for the flimsiest of reasons, too often resulting in their deaths. And you'd better believe the officers know their race when they're stopped.