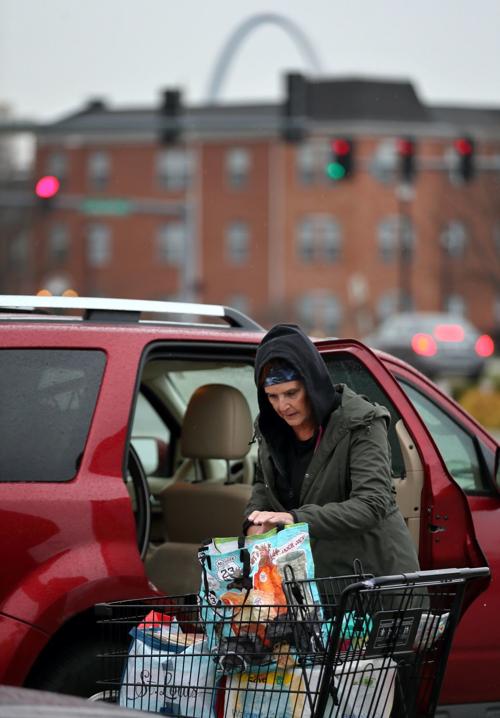 Reactions to the coronavirus crisis are forcing rapid changes in our society, making it difficult to discern the right actions for ourselves, our families and our communities. In times like these, we should not only look to medicine but to the social sciences for guidance.
No doubt sociologists don't have all the answers, but in times of severe community distress and personal concern, we are reminded of the value of seeing our world through a social lens. Sociology can help us ask the right questions.
The concepts of sociology, such as institutions, interdependence, deviance, roles and inequalities, can help us better understand what is happening and how we might best react to stresses in our communities and shifting social expectations.
Sometimes it can seem that institutions like the stock market, the government, education or health care are imposing structures apart from ourselves. Like mountains, institutions seem like they always have been, always will be, and cannot be moved. That is wrong. A sociological perspective helps us see that institutions are made, maintained and reinforced by humans. Institutions can be edited, improved, degraded or destroyed by humans as well.
Another way to see our situation with a sociological view is to pay close attention to interdependencies. As Americans, we live in a culture that emphasizes personal responsibility and opportunities gained through individual efforts. Yet, even that ethos is a learned concept — socialized at a young age and reinforced through countless conversations, observations, rewards and punishments.
Strong as our individually focused ethos is, we can't exist apart from others. The tools of sociology help us see outside of our own experience and understand why we react in the ways we do in a social space.
The concepts of social deviance and control can help to understand why we looked sideways at a person wearing a surgical mask last month, but this month we are appreciative of the effort.
The concepts of status and roles help us see why we are troubled when people don't conform to social expectations. Sometimes roles conflict, causing tension through competing demands of two or more statuses in the same person or institution. This idea can help us see why a mom who is also an immunologist is feeling particularly stressed these days. Such an understanding helps us find empathy.
Understanding our interdependencies is also important as we consider how to react to the actions recommended by our leaders: social distancing, canceling events and quarantines. On one hand, we rely on each other for institutions to function. On the other hand, our social expectations are humanly established. They can, and should, be modified in times of severe social stress.
How about schools? Why do some stay open, why do some close, and why do some appear to disregard the situation altogether? Sociology helps us understand that institutions have manifest functions, the goals formally assigned by society, and latent functions, myriad other goals that are implicitly assigned.
Schools educate, but schooling is about much more. Schools provide social instruction. Some schools feed, clothe and house students. Some provide shelter and daycare. All provide jobs. As each tries to fulfill both manifest and latent functions, they are under immense stress. No wonder they are reacting in dissimilar ways. When a school closes, all functions are stopped. There are no easy answers to this challenge. But thoughtful, socially minded leadership can point us in the right direction.
Finally, sociology helps us be attentive to inequality. Rash decisions can exacerbate disparities in power, health, opportunities and more. But thoughtful actions taken with an understanding of the we instead of the me can address, even improve, some of these conditions. Decisions, like cancelling large events and investing in ubiquitous and free health screening are both medically and socially responsible actions.
As we move into uncharted waters together, we should move with a social mindset. We will all do better if we remain aware that institutions and societies are human-made. By using a sociological lens today, we can better understand our social space and move together in a positive direction tomorrow.
Wash your hands. Think about your neighbor. And make our world better.
Jim Craig and Larry Irons are associate teaching professors of sociology at the University of Missouri-St. Louis.
Concerned about COVID-19?
Sign up now to get the most recent coronavirus headlines and other important local and national news sent to your email inbox daily.