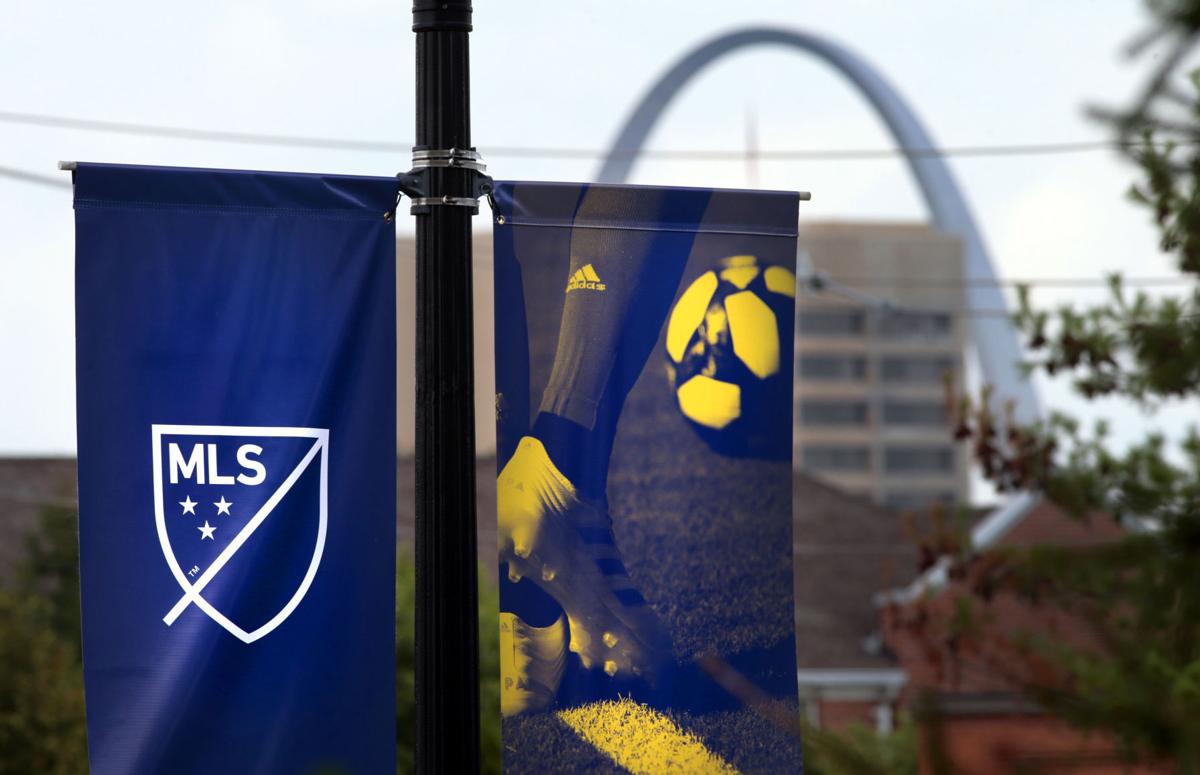 Despite the clear preference of voters, overwhelming evidence that the promised benefits are unrealistic and fresh wounds caused by corruption and toxic politics in handouts for big corporations, St. Louis's new Major League Soccer team is going to come with an attached price tag for a new stadium.
For a while, it briefly looked like sanity was going to prevail after voters rejected the proposed stadium tax plan in 2017. Unfortunately, the city's politicians decided that they'd rather smile for the groundbreaking photos than risk angering soccer fans by making the responsible decision and forgoing any public investment in the planned facility. When the Board of Aldermen voted 26 to 2 in November to endorse the outlines of a financing and land-use plan that included elements of public support for the stadium, it was clear that politics and emotion had won out over common sense.
This is a real shame, because if there were any city in America right now where people could be expected to understand the interplay between economic development deals and politics and payoffs that disregards common sense and community well-being, it's St. Louis. Former County Executive Steve Stenger pleaded guilty to federal corruption felonies related to economic development programs. And with the white elephant of the Edward Jones Dome looming over it all, St. Louisans have seen broken promise after broken promise in economic development.
Public support for St. Louis' MLS stadium will be another bad deal. However successful the team might be on the field and how much lower the proposed public cost might be compared to other stadium debacles around the country, no amount of political window dressing and claims of job creation or "paying for itself" can change the fact these facilities are simply terrible investments for a community. That's because they don't create any meaningful new economic activity, but rather simply shift where people are spending their entertainment budget dollars.
They're even bad at that, frankly. Think about it: An MLS season includes 17 home matches, with an average attendance of a bit more than 21,000 fans per match. With 17 home matches, that's 357,000 fans per season, or fewer than an average of 1,000 visitors per day across the entire year. By way of comparison, that's fewer customers than a decent-sized grocery store sees in any given day.
Of course, stadium attendance isn't averaged out over the year, it comes in game day peaks and off-season valleys. But the valleys are much more common than the peaks, with months at a time when there's no game on the schedule. Even throwing in friendly matches, concerts and other uses, a professional stadium is still valuable land and expensive construction sitting there virtually unused most of the time — as the dome should remind everyone.
This isn't unique to soccer and it's not unique to St. Louis. In fact, Temple University sports economist Michael Leeds once did the math to show that the combined economic impact of all five major professional sports teams in Chicago was less than 1% of the city's entire economy. They could all go away tomorrow, and the city would hardly notice an economic impact.
The reality is that while sports may loom large in our hearts, they're a relatively tiny component of our economy and no argument for even nominal public financing of a stadium that relies on its supposed economic impact should be taken seriously.
However, that emotional connection we have to sports teams has politicians lining up to subsidize professional teams, despite the joke among those of us who follow these deals that tobacco companies have better research-backed evidence that cigarettes are good for us than professional sports leagues do to justify the economic benefits of public support for their stadiums.
That emotional connection is what teams and leagues rely on when they propose these deals, and it's what makes politicians line up to be on the winning team side of the vote — even when it's the wrong side for the city's taxpayers and everyone who depends on its public services.
If there were ever a city that should be able to recognize a bad economic development idea when it sees one, it's St. Louis. It's a shame that, regardless, it appears that the first score associated with the new stadium will be: Emotion 1, Common Sense 0.
John C. Mozena is the president of The Center for Economic Accountability, a non-partisan organization working for transparency and accountability in state and local economic development programs.