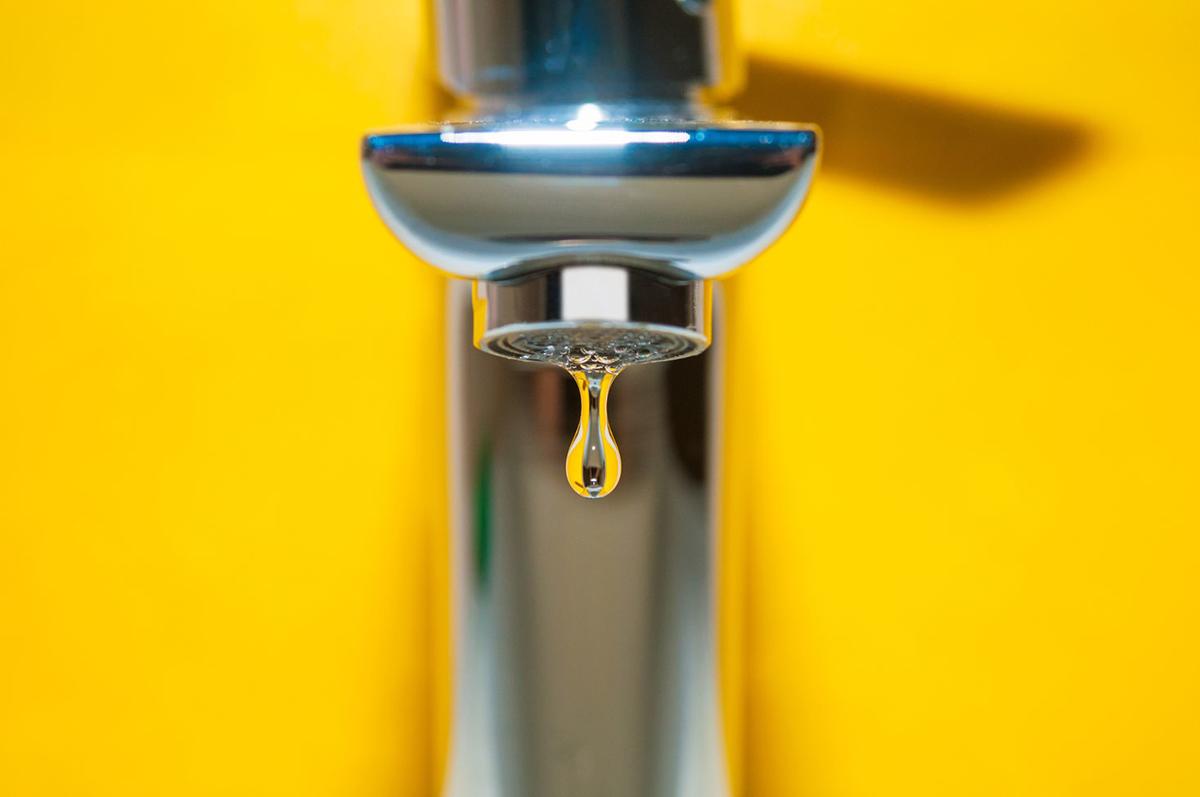 America is quietly experiencing a crisis. No, it's not the endless drama in Washington, but one that potentially touches all of us. You've heard about it, and just the tip of the iceberg was exposed several years ago in Flint, Michigan.
One in four Americans is exposed to unsafe water resources.
Dangerous lead levels and E.coli contamination are common nationwide, including here in Missouri. Addressing these challenges requires specialized expertise and capital. It also disproportionately affects smaller communities. Thirty percent of the population — largely served by smaller water systems of 10,000 customers or less — are exposed to 70% of these water infrastructure problems as measured by reported Environmental Protection Agency violations.
The 2017 Infrastructure Report Card from the American Society of Civil Engineers gave the U.S. a grade of D for drinking water and a D+ for wastewater systems. The American Water Works Association believes $1 trillion is needed to maintain and expand service to meet drinking water demands over the next 25 years. And the American Society of Civil Engineers believes some $271 billion is needed for current and future wastewater system demands.
Closer to home, the EPA reported that in 1995, seven people died in Gideon, Missouri, because of pigeon droppings leaking into drinking water tanks. In 2016, the Missouri Department of Natural Resources found 25% of the state's water tanks may be contaminated. And between 2016 and 2019, some 30 Missouri water utilities accrued more than 34 health-based water quality violation points.
The private modelWhile there's been a heated debate around the privatization of St. Louis Lambert International Airport, the privatization of smaller, community water systems is a dramatically different conversation.
Indeed, investor-owned utilities in Missouri are strictly regulated by the Missouri Public Service Commission while the customers of government-owned or non-profit operated utilities are at risk as they are not regulated. Thus, in the case of private operators, the public service commission ensures operational compliance, financial transparency, and service quality levels. Any change to rates requires a rigorous process where investor-owned utilities must provide detailed information to justify any investment or change in price.
TransparencyTransparency is a valid concern. Here's the reality about private utility profits: We make a regulated rate of return on investments in pipes, pumping stations and other utility assets — but only after we invest in a community and demonstrate those improvements to regulators. Most importantly, customers get a return on our investment before investors.
Revenues earned by utilities are established by the Missouri Public Service Commission and do not guarantee a return on investment nor recouping operating costs. This ensures Missourians never face steep increases in bills that otherwise would be required if they were responsible for the capital investment on the front end. The rate determined and set by the service commission only occurs after a process that requires vast documentation, expert testimony independent of a utility and rigorous evaluation by the commission.
RationaleSome utilities are public; some are private. Either model fails when customers find themselves in a dangerous public health crisis due to unsafe and unreliable water — a problem that is particularly acute in small systems.
The U.S. has 51,535 water utilities, over half of which service 500 or fewer people. By 2015, these small communities accounted for more than 50% of all drinking water health related violations reported to the EPA according to the American Water Works Association.
Communities, in turn, are then often looking to private solutions to address these troubled water systems because they do not have the expertise or financial capacity to solve the problems on their own. This is when a private solution like ours works well. And at Central States Water Resources, we've demonstrated a track record of acquiring often woefully outdated and dangerous water systems by using innovation to quickly assess and invest in reliable infrastructure that often exceeds stringent state and federal safety standards. That's what we do — effectively transform smaller, often neglected water systems, without asking for taxpayer subsidies or capital investments paid upfront by consumers.
Your Right to WaterIn 2008, the U.S. Centers for Disease Control and Prevention estimated 5.4 million Americans were exposed to waterborne illness from community drinking water systems. This trend is only growing as water systems nationwide often lack staff, expertise and funding to address critical water safety, reliability and quality standards. Indeed, it has the potential to affect each one of us, and we must ensure every community in the U.S. — and especially right here in Missouri — has access to the safe, reliable and clean water they deserve.
Josiah Cox is chief executive officer of St. Louis-based Central States Water Resources.