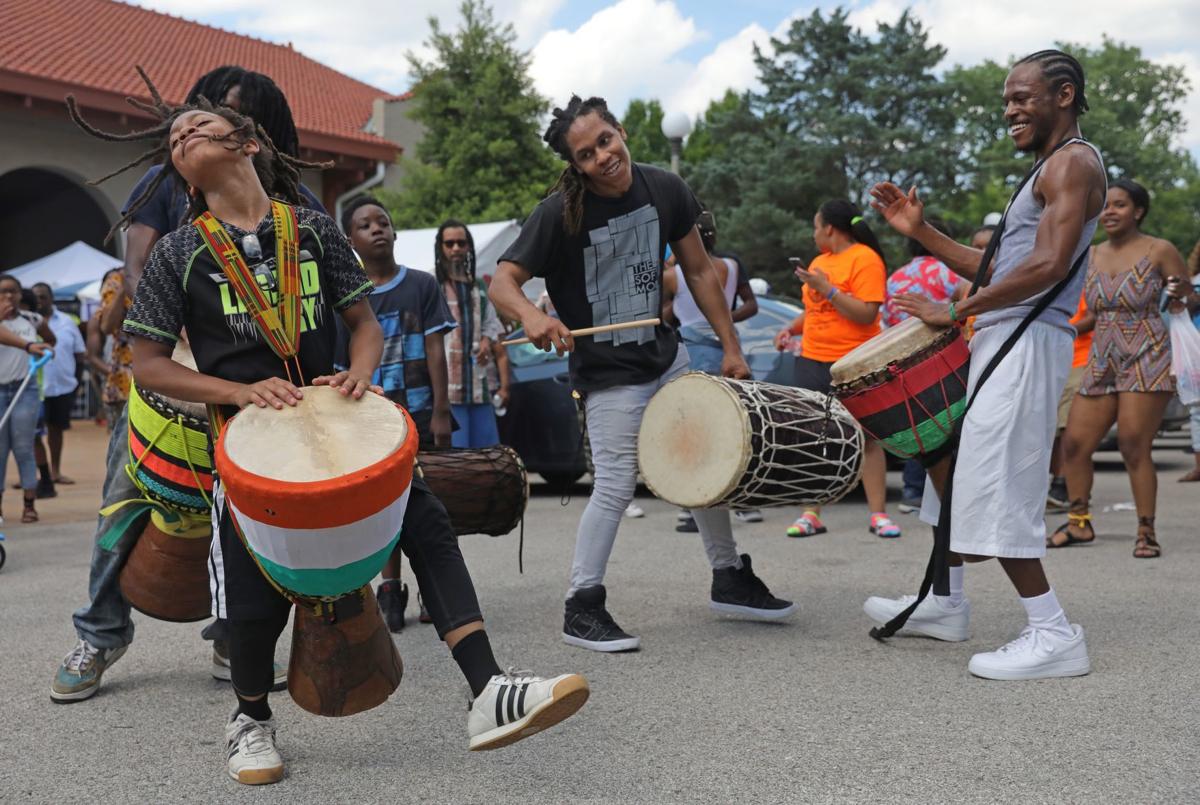 When experts try to persuade Americans that Africa matters, they routinely fail. The continent is simply too far away and statistics about its burgeoning population, fast-growing economies, and worrying security threats too abstract. What is missing in these expert pitches is how the region shapes and enriches people's daily lives. In St. Louis, for example, it is clear that Africa plays an important role in the city's economy, politics and culture. These interactions, not expert judgments, are the best evidence of why Africa matters.
In St. Louis, Africa is an important investment destination for some of the city's top industries and Fortune 500 companies, contributing to the area's economic health and employment. Last year, Anheuser-Busch InBev committed to invest up to $400 million at its brewery in Nigeria. The company sees the region as an important market, seeking to take advantage of rising incomes and beer consumption across a population of about 1 billion people. Major agricultural and health care biotechnology companies that have campuses in St. Louis, such as Bayer and Pfizer, also are very active in Africa. Boeing, which is one of the largest employers in St. Louis, has worked with African partners for more than 60 years. According to its website, Boeing aircraft represent approximately 70% of the commercial airplane market currently in service across the continent.
St. Louis' university and scientific communities, as well as its national security institutions, similarly are involved in Africa. Benjamin Ola Akande, who is an assistant vice chancellor at Washington University-St. Louis's Global Health Center, last year highlighted that 128 faculty members are working in 36 African countries.
Webster University opened a campus in Accra, Ghana, because, as its president explained, Africa is a "growing, youthful part of the world." In 2016, the Bill and Melinda Gates Foundation awarded a $10.45 million to Donald Danforth Plant Science Center for a project on genetically modified cassava in Nigeria. In addition, some uniformed and civilian employees at Scott Air Base and the National Geospatial-Intelligence Agency work on Africa, providing logistic support and publicly releasable imagery to the U.S. military and its African partners.
Many of the area's civic and religious leaders have connections to and an interest in Africa. Former Sen. John Danforth served as President George W. Bush's envoy to Sudan. His approach defined the U.S. strategy toward Sudan until President Omar al-Bashir's removal last April. Rep. William Lacy Clay, D-University City, has denounced racist statements directed at immigrant and refugee populations from Africa and non-European countries. Rep. Ann Wagner, R-Ballwin, has expressed an interest in U.S. policy toward Africa, specifically China's investments in the region. Mayor Lyda Krewson has been an enthusiastic supporter of St. Louis' sister city program, which includes Saint-Louis, Senegal. Many of the city's churches and faith leaders also are involved in Africa, supporting missions to the Democratic Republic of the Congo, Senegal, Tanzania and Zambia.
Perhaps most significantly, St. Louis owes some of its diversity and cultural richness to Africa. Africans are part of the city's growing foreign-born population, establishing themselves as prominent entrepreneurs, university star athletes, musicians and community leaders. Some have even become ambassadors for the city; Senegalese-American artist Akon has never been shy about talking up his teenage years in St. Louis. African art and music have become regular staples at the city's theaters, museums and gardens. In October 2019, a new art exhibit called Saint Louis to St. Louis: The City on the River meets River City opened at Barrett Barrera Projects in the Central West End to showcase Senegalese artists and designers; both cities are named after Louis IX of France. There also is an annual African arts festival and film festival to present the continent's cinematic works.
In other words, Africa matters to St. Louis. The experts might try to sway the American public on more weighty arguments about demography and national security, but it is not necessary. St. Louis' ties to Africa have increased the city's wealth, deepened its academic achievements, raised its foreign policy profile, and added to its vibrant cultural life. That's reason enough.
Judd Devermont is director of the Africa Program at the Center for Strategic and International Studies in Washington, D.C. He previously served as the national intelligence officer for Africa.