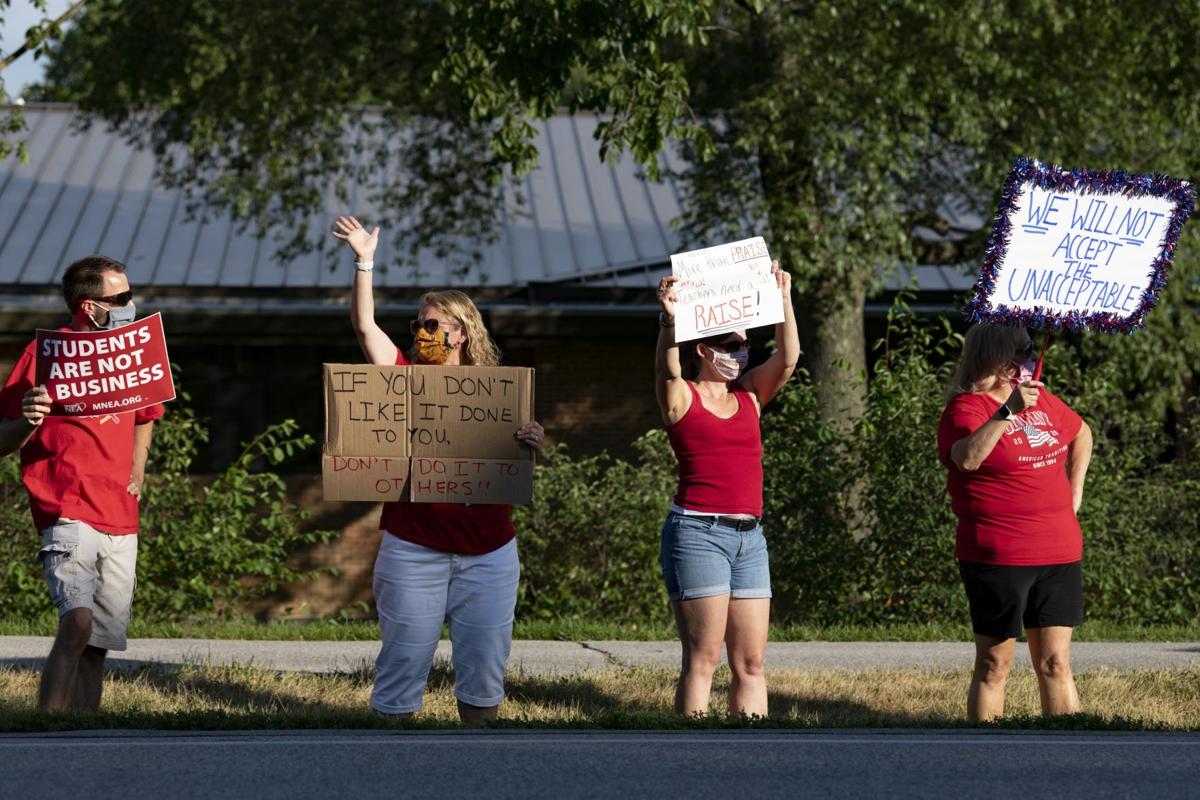 In May 2019, the Missouri State Board of Education conducted a survey involving superintendents, principals, charter school leaders, human resource directors, special education directors and teachers. In total, they had 6,536 participants in the survey. The state board asked administrators to answer different questions such as: Why do teachers decide not to return to their position? What are the challenges of recruiting high quality teachers?
The survey found that a teacher's pay is the main reason they choose to leave the profession. It also found that 70% of the 5,782 teachers surveyed have seriously thought about leaving the profession.
Throughout teachers' careers, they might receive comments alluding to how easy being a teacher is, that the hours are so nice and easy, or how wonderful it must be to get summers off. Others assert that teachers put themselves in the position of not making a lot of money because they knew what they would be earning going into the profession, yet they chose to continue their path.
The average school day is about 6.7 hours long, but with the time a teacher is expected to spend working, either at home or at school before and after school hours, their average workday is 12 to 16 hours long. Teachers also dedicate time from their breaks during school hours, their weekends and their summer to their classroom and instruction. There's nothing nice and easy about it.
Not only do teachers take time out of their lives to continue working on their lessons and plans, teachers build up student debt through the many years of schooling and personal development throughout their careers. Ashley Castelli has been a middle school teacher near St. Louis for five years and has been making $41,000 a year. She borrowed $42,000 just to get her bachelor's degree and, for six years, she has been paying back only her interest gathered each month, but not the principal amount. A teacher might have to complete schooling for a masters degree in order to get a substantial boost in pay. Many are required to continue schooling for personal development.
Missouri is state with the lowest starting salary for teaching. Missouri teachers make an average of $31,842 a year when starting their teaching career. The national average is $38,617. The $31,842 might seem like a big number and might look like a livable wage, but people have to consider that teachers have bills to pay just like anyone else, and they have to provide for their families. Not to mention also providing supplies for their classrooms. The median income in the United States in 2019 was $53,046.
Many teachers have to take on a second job to make enough to support their family — 16% of teachers say they have taken a job outside of their teaching career over the summer. Their summer jobs only add up to be an average of 12% of their annual earnings from the teaching profession, which isn't a lot when it comes to paying bills and supporting families.
A teacher from Everton, Missouri, told the Springfield News-Leader, "It's definitely not about the money. It's about the kids. They make it worth it every day." Many teachers know that when they are going into the teaching profession, they won't make much. The 31-year-old teacher from Everton also stated that she made more in her retail job than she did as a teacher. As a teacher, she brings home about $1,740 a month or roughly $400 a week.
Today, only about one-third of hired teachers in Missouri stay in the teaching profession for at least five years. Throughout the nation,
leaving their positions each year is about 8%, but Missouri is 11%.
Teachers spend a lot of their own time putting in the extra effort toward their profession — without payment — to help students succeed in their lifetime. Without teachers, society would be lost. Raising a teacher's annual salary would help benefit teachers to where they could make a manageable living all while compensating them for all of the work they do on their own time. Along with raising their annual salaries, just giving our support to teachers, and showing them that we appreciate their work, can make a huge difference in the profession.
Katelynn Stone is a student at Northwest Missouri State University in Maryville.