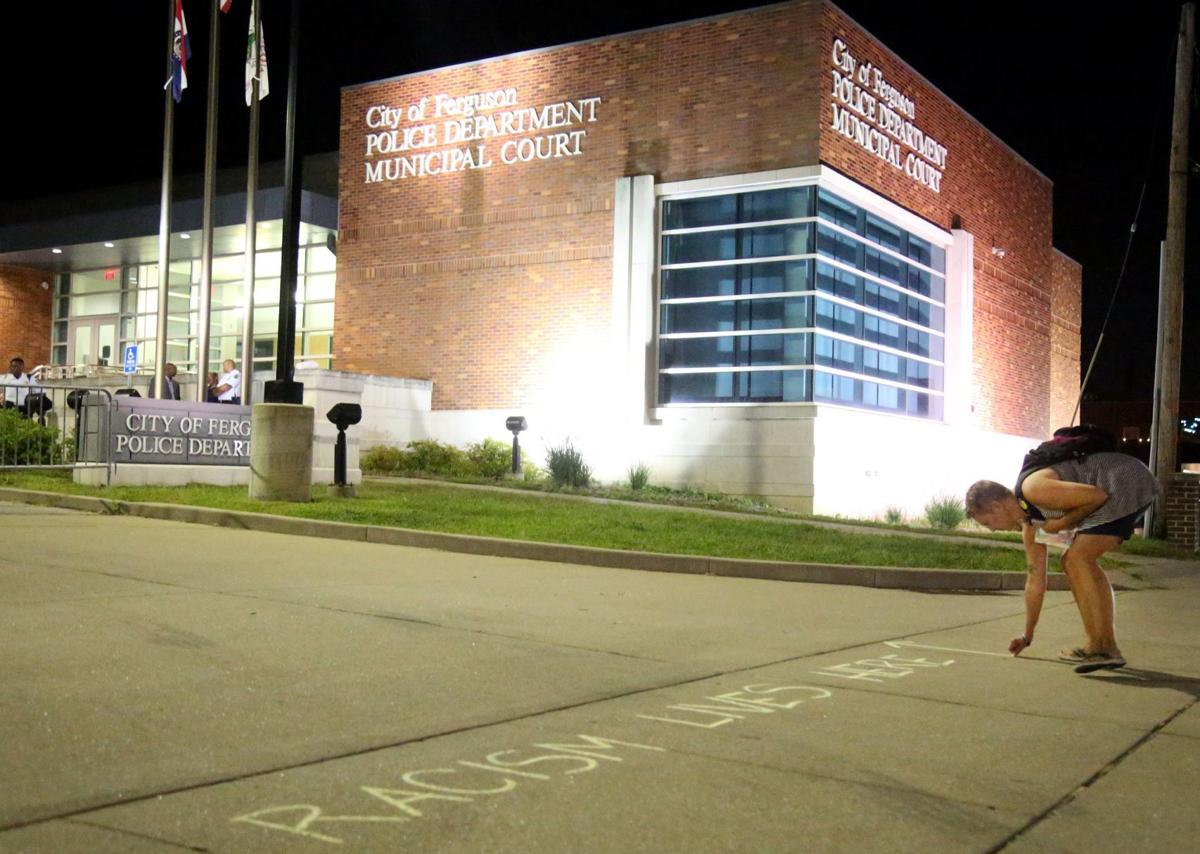 Five years ago, a Ferguson police officer killed Michael Brown, an unarmed black teenager, and the nation turned its attention to the deeply entrenched racism that infected the Ferguson Police Department, municipal courts and city management.
Though Brown's death was one of many injustices the Ferguson community experienced at the hands of police, Ferguson police's callous disregard for Brown — leaving his lifeless body lying in the sun for hours — ignited a spark in the community.
So, while juggling full-time jobs and battling the Ferguson Police Department's war-like resistance, Ferguson community members wiped their tears and got to work, becoming a powerful force for demanding change. Residents, many of whom were previously strangers, united to diversify the City Council and police, help create the Neighborhood Policing and Steering Committee and the Civilian Review Board task force, and more.
The NAACP Legal Defense and Educational Fund, Inc. proudly stood shoulder-to-shoulder with residents as they pushed for an investigation into the Ferguson police, and demanded implementation of a federal consent decree after the investigation revealed rampant racially biased policing.
They used that very consent decree to push the Department of Justice and city to dismiss more than 44,000 pre-2014 court cases stemming from the Ferguson police's racially targeted practices, and make the police draft revised policies available for public comment.
As policy counsel for the legal defense fund who has worked intimately on policing reform efforts in Ferguson and as a member of the local community group Ferguson Collaborative, we've watched as community members attended every consent decree hearing; revised the Ferguson Police Department's policies; and testified in court. Ferguson's progress is truly the result of grit and determination from ordinary folks with extraordinary vision and drive.
But reflecting on the past five years also requires exposing an ugly truth: Ferguson's leadership continually resists progress. The very power structures that preyed on their most vulnerable residents in 2014 remain intact today. For example, the Department of Justice's scathing, 105-page report detailed how Ferguson's then-finance director, Jeffrey Blume, schemed to increase Ferguson's budget at black residents' expense. Ferguson police would wrongly ticket black residents while the municipal courts issued increasingly high fines and fees. If residents could not afford the fees, they were arrested, jailed, and/or received a license suspension. Despite this blatant 14th Amendment violation, this year Ferguson's mayor and council members appointed Blume as interim city manager.
City leadership also fails residents with its lackadaisical approach to enforcing the consent decree. Despite the requirement that Ferguson police track and submit civilian complaints to the Civilian Review Board for an independent review, the police does neither without consequence. In fact, as recently as last month the Ferguson police did not even have a complaint form on its website.
Worse, a June 2019 review board meeting revealed that the police submitted only one complaint for review during the review board's entire two-year existence. Additionally, then-interim chief Frank McCall admitted that he accidentally "discovered" six additional previously filed complaints. Tellingly, when finally received, the review board sought guidance from Ferguson's city attorney and police department instead of acting independently.
This incredible lack of transparency and accountability demonstrates that even if individuals are committed to progress, the city and police as a whole, are not. Five years after Brown's death, Ferguson police cannot comply with basic data and reporting requirements.
The public still waits for the implementation of the revised police policies on uses of force, body cameras, community policing, and accountability. The Ferguson Human Rights Commission and review board have no budget, and no Use of Force Review Board exists. Additionally, tensions remain high in both Ferguson and St. Louis as those who have not suffered systemic racism resist progress and use residents' rightful outrage as justification for inaction.
Just this month, on the anniversary of the loss of Brown's young life, Jeffrey Roorda of the St. Louis Police Officers Association posted a Facebook picture of Darren Wilson, Brown's killer, with the caption "HAPPY ALIVE DAY, DARREN!" These sentiments are not unique to Roorda. The insensitivity to and devaluing of black lives still runs rampant in Ferguson.
To ensure change, the nation must continue to shine a light on Ferguson, supporting local activists and calling out systemic injustices and ineffective leadership. Though much progress has occurred, Ferguson needs help today, as urgently as it did in 2014.
Katurah Topps is a policy counsel for the NAACP Legal Defense and Educational Fund, Inc. She is also a St. Louis native.
Mildred Clines is a Ferguson resident, a member of the Neighborhood Police Steering Committee and local community group Ferguson Collaborative.