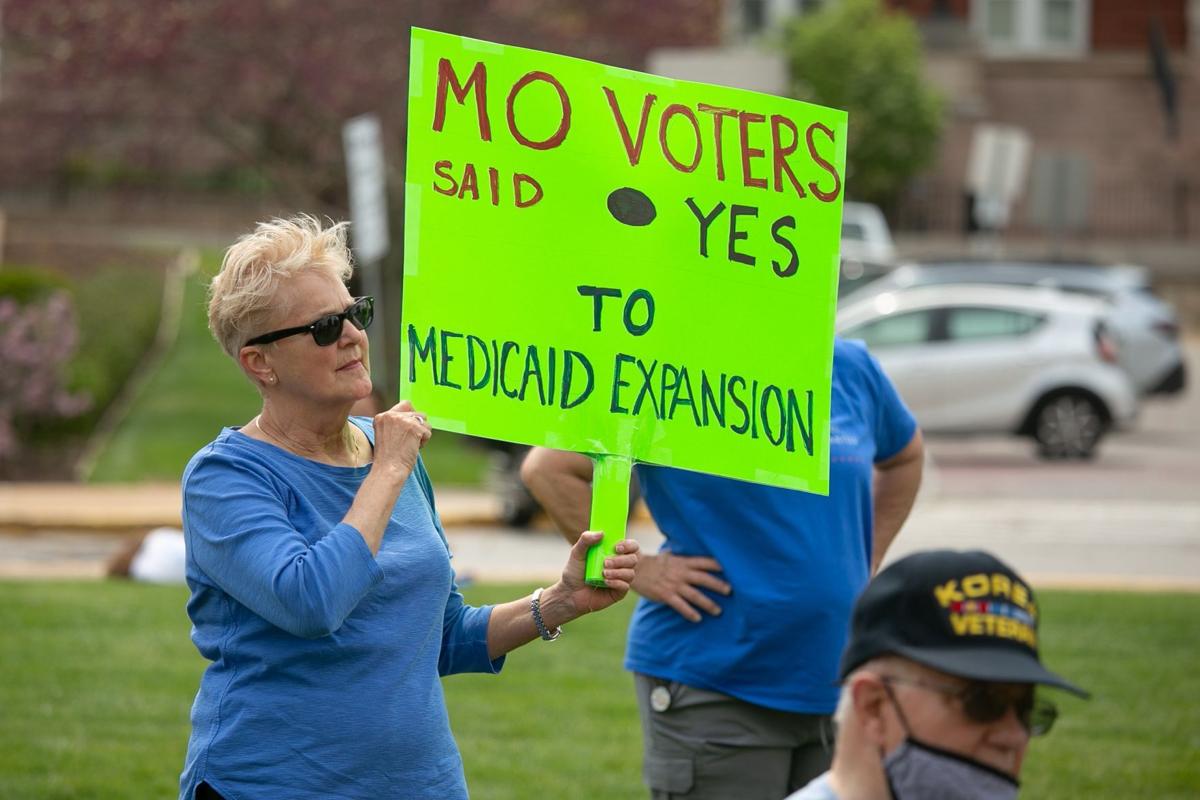 Pending the outcome of court challenges, Republican Missouri legislators have successfully prevented 275,000 low-income Missourians from acquiring health insurance. They have rejected Medicaid expansion, overruled Missouri voters, and ignored what those voters enshrined in the state constitution.
They rejected Medicaid with apparent disinterest in the health and economic blessings that insurance can be for Missourians in need. Missouri's Medicaid eligibility income ceiling is 21% of the federal poverty level, or $5,400 for a family of three in 2021. Single adults are not eligible, no matter how low their income. Support for this penurious status quo reflects acquiescence with the condescending paternalism of Rep. Justin Hill, R-Lake Saint Louis, who asserted: "Even though my constituents voted for this lie, I am going to protect them from this lie."
The "lie" is Medicaid expansion through the Affordable Care Act. Medicaid provides health insurance for nearly 70 million low-income and disabled Americans. About 40% are children. Medicaid's mandatory benefits include inpatient and outpatient hospital services, physician services, laboratory and X-ray services, and home health care.
But there is one overriding benefit: Medicaid saves lives. It does so because it facilitates the diagnosis and management of commonly undiagnosed chronic conditions like diabetes and hypertension, by providing access to preventive care and to medication that would otherwise be unaffordable. It saves lives because Medicaid enrollees with symptoms of cancer or heart disease need not delay seeing a physician because of financial concerns.
Rigorous scientific quantification of the health effects of Medicaid is usually compromised, most importantly because appropriate control groups are rarely available. But there are two notable exceptions.
In 2008, the state of Oregon used a lottery to randomly select uninsured low-income adults for Medicaid coverage. This random process means that comparisons between individuals who were and were not selected reflect rigorous scientific methodology.
Results from Oregon include a Medicaid-induced 46% increase in diabetes medication usage, a 30% reduction in depression rates, doubled rates of cholesterol testing and mammogram imaging in women over 50, and the virtual elimination of catastrophic out-of-pocket medical expenses.
The Oregon experiment did not yield statistically significant evidence that Medicaid saves lives because the study was too small. This limitation was more than remedied by the Affordable Care Act, which facilitates comparisons between Medicaid-eligible individuals in 37 Medicaid expansion states with corresponding data in 13 non-expansion states.
Hundreds of scientific papers using Affordable Care Act data have reaffirmed and expanded the Oregon results. A landmark 2019 paper from the Bureau of Economic Research found that Medicaid expansion prevented 19,200 deaths among adults age 55 to 64 between 2014 and 2017. But 15,600 lives were unnecessarily lost in states that did not expand Medicaid, including an estimated 776 in Missouri.
This commentary would be remiss if I did not discuss economics. Gov. Mike Parson's budget included $1.9 billion for Medicaid expansion, including $1.65 billion paid for with federal funds. Another $100 million would be paid using current Medicaid dollars — money saved because of federal Medicaid expansion incentives.
This leaves $150 million to be paid from general revenue, money the Parson budget identified without cuts to other programs and without the $24 per person annual tax increase that could pay the entire sum. But the Legislature rejected the budget and denied health insurance for 275,000 needy citizens. It rejected federal financial support even though it would save Missouri hospitals large sums of money currently used to care for uninsured patients.
Between 2010 and 2020, 130 rural hospitals in the U.S. stopped providing inpatient care for financial reasons. They are overwhelmingly concentrated in states that did not expand Medicaid, and Missouri is fourth on the list with at least seven such hospitals. But the status quo appears satisfactory to Republican legislators.
I wish I could avoid the disparaging tone that infuses so much commentary on this issue. I wish I could write in accordance with my instincts, with respectful disagreement with policies I see as inappropriate. But there are no policies to disagree with.
There is no evidence that Republican Missouri legislators will develop such policies. There is no evidence that they will address the human tragedy of hundreds of thousands of our friends and neighbors being denied access to basic health care services; that they will seek peace of mind for impoverished mothers with a sick child and no one to turn to for help.
Legislators can appropriately disagree with federal Medicaid policy. But doing so without alternative answers for Missouri's neediest is a dereliction of responsibility and a rejection of common humanity. That is where we are today.
Ken Schechtman, Ph.D., is a professor of biostatistics and medicine at the Washington University School of Medicine and director of consulting services in the Division of Biostatistics.