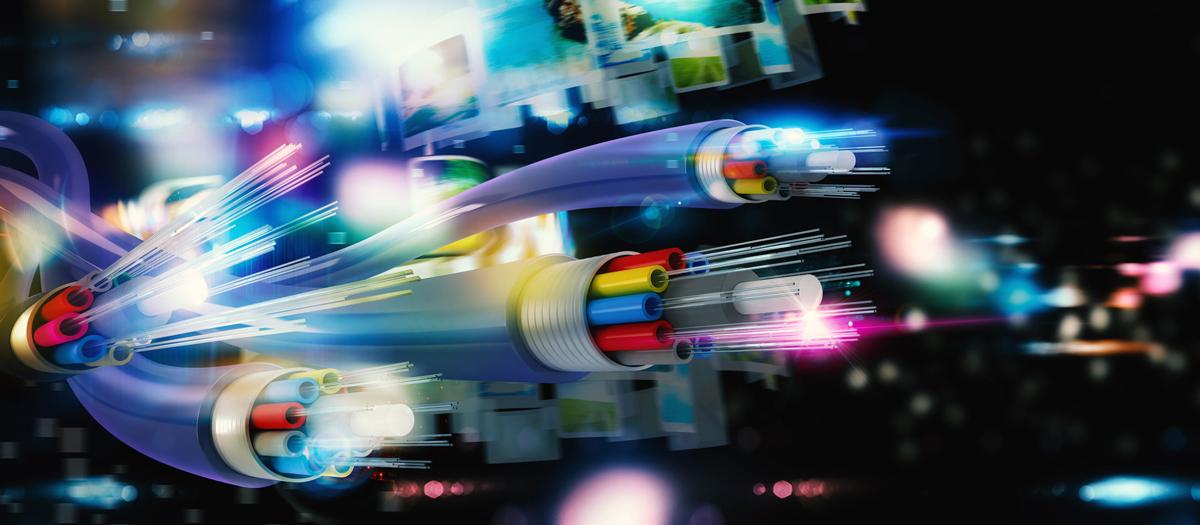 Missouri's rural population doesn't have the luxury of a fast internet connection. According to the Federal Communications Commission's 2019 Broadband Deployment Progress Report, over half of Missouri residents in rural areas of the state lack access to broadband at speeds of 25 megabits per second downloading and 3 megabits per second uploading. The state ranks 42nd in the nation for broadband connectivity, with over a million residents lacking any access to high-speed internet.
Missouri's sweeping agriculture zones and low-density communities have been largely ignored by private telecom companies, and fixed wireless or satellite are the only broadband options for many of the residents in these areas. Due to lack of access to broadband, the FCC awarded $254.7 million to Missouri telecom providers during the 2018 Connect America Fund auction — more than any other state.
In recent years, municipal and county governments have taken to building out their own broadband networks for their residents to use, as occurred in Chattanooga, Tenn., with great positive impact.
There's just one problem: Missouri state law bars municipalities from selling or leasing broadband services to residents. It also bars municipal governments from leasing broadband infrastructure to other communications providers.
Electric utilities in the state have been able to overcome this law in order to provide broadband service to co-op members in underserved or unserved areas of the state.
In fact, recognizing the dire lack of access to broadband across much of the state, the Missouri General Assembly amended the state laws to encourage rural electric co-ops to establish broadband networks for providing residents with high-speed internet. But many of these utility-led fiber broadband networks are limited to rural areas surrounding towns and cities in the state where residents were previously unserved by private telecom companies.
The telecom lobby continues to play a role in Missouri's municipal broadband laws. The state law barring municipalities from providing broadband was enacted in 1997, just one year after Congress passed the Telecommunications Act of 1996. The passage of the state law has been credited in part to the lobbying efforts of Southwestern Bell, an incumbent internet service provider in Missouri. Southwestern Bell was also party in a suit against a group of municipalities in the state that wanted to provide broadband service.
In 2017, Republican Sen. Ed Emery introduced a telecom-backed bill that would further limit local governments' ability to provide retail and wholesale broadband networks. The bill ultimately died in committee, but telecom-backed efforts against municipal broadband haven't slowed.
Despite these roadblocks, electric cooperatives like Pemiscot-Dunklin, Co-Mo and United Electric that provide electricity to many of the rural communities have stepped up and taken the initiative to provide high-speed broadband to their rural co-op members. But in order to bring robust connectivity to all Missourians, additional steps need to be taken in order to facilitate a greater variety of broadband deployment strategies in the state.
To that end, Gov. Mike Parson has made promoting broadband access a key tenet of his administration since taking office in 2018. In a 2019 address, the governor outlined plans for the state to begin providing funding "to cover the gaps in delivering broadband," and his budget called for $5 million in funds to be allocated to the Rural Broadband Development Fund.
The governor also established the Broadband Development Office in 2018, charged with helping rural communities receive access to broadband. The office has released the Missouri Broadband Plan, which outlines several goals for the office in closing the state's digital divide.
Residents of Missouri who are interested in exploring municipal broadband services should contact their local, state-elected officials to voice their support for such initiatives. Community members that band together to raise awareness about municipal broadband have historically been very effective in launching municipal broadband initiatives.
Grassroots-led campaigns that highlight the economic opportunities that high-speed broadband access can deliver to struggling communities tend to be attractive causes for local politicians to join. To close the gap between the haves and the have-nots in Missouri, it's going to take a concerted effort on behalf of the citizens, private businesses, and local and state governance. It's time to get to work.
Kendra Chamberlain is an industry analyst at BroadbandNow. She writes about municipal broadband, the digital divide, smart grids and the telecom industry.
Catch the latest in Opinion
Get opinion pieces, letters and editorials sent directly to your inbox weekly!