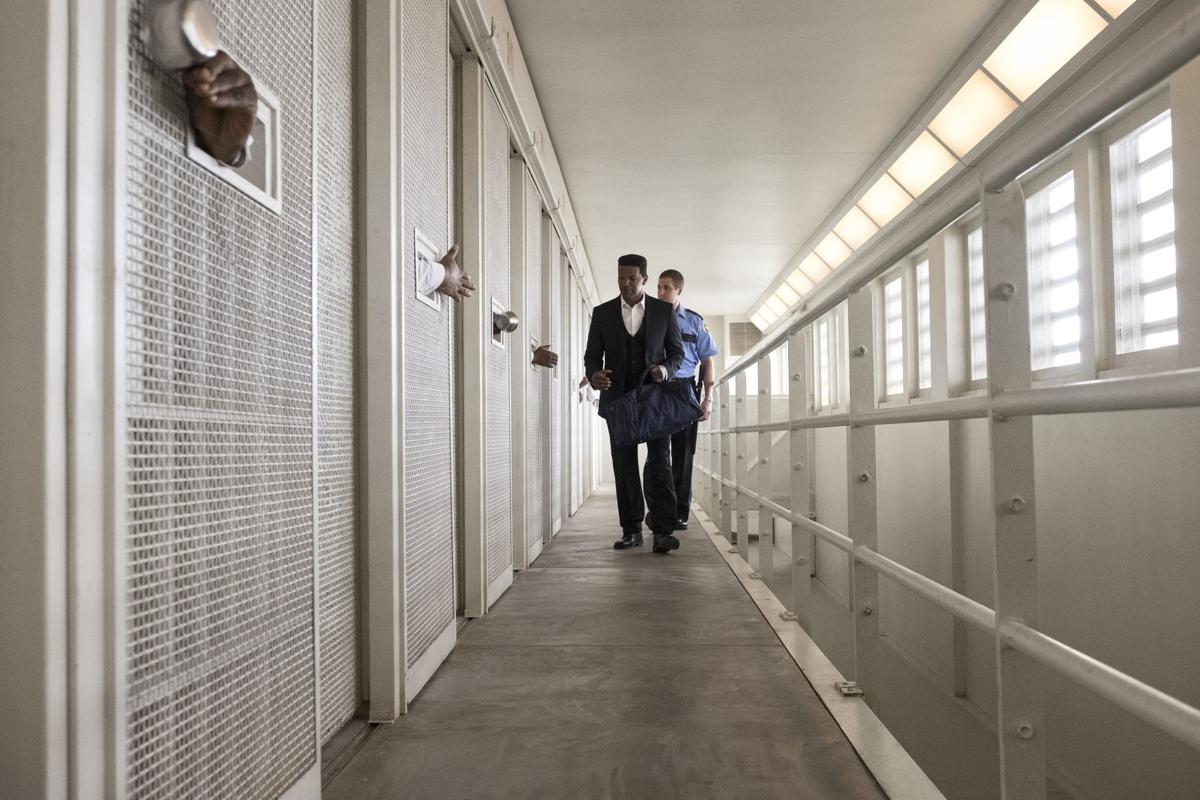 Adulthood doesn't occur in an instant. It emerges gradually. Maturity comes about like a morning sky — dark, steadily giving way to light. There are vast differences between adults and children. However, the line separating the two is drawn with a paint roller, not a pencil. There is an overlap. In 2012, attorney Bryan Stevenson, author of "Just Mercy," argued before the U.S. Supreme Court and won a ruling that rendered mandatory life-without-parole sentences unconstitutional for juveniles.
The court based that decision upon the understanding that such sentences ignored certain aspects of youth brain development that are relevant to the application of justice: Young people are more susceptible to peer pressure, and their character is less fully formed. They focus on immediate gratification and are less forward-thinking than adults. They are impulsive. They have a higher capacity for change as they mature.
Life without parole is a disproportionate punishment for young offenders — the more time they have left to live, the more time they are required to serve. Recent psychological studies of adolescent development were used to support the court's ruling. Decision-making and risk analysis centers of the brain were shown to be physiologically incomplete in younger people. As a result, the court decided that those younger than 18 must be considered differently while being sentenced. If only the ruling had been in effect when I was that age.
When I was 18, three friends and I stretched out on our backs side by side, staring up at the sky, laughing. Beneath us was the asphalt surface of the passing lane of Interstate-70. It was late and traffic was light, but just one inattentive driver could have easily ended all of our lives. Reflecting on that experience as a 46-year-old adult, it is hard to fathom why someone would do such a thing.
It wasn't stupidity. Two of us had been honor students. Three of us were on the high school debate team. That act was the product of immaturity and impulsivity. It was drug-induced, thrill-seeking behavior and the foolishness of youth. A week later, two of us were on the run for robbing and killing a man in order to keep getting high. We were arrested, confessed, pleaded guilty, and were sentenced to life without parole. I was a directionless kid addicted to methamphetamines and cocaine.
Now my eyesight is failing, my hair is receding and turning white, and I recently celebrated my 23rd sobriety anniversary. I've worked the same job in prison for 17 years, and my last conduct violation was during George W. Bush's first term.
By 2015 the scientific community was in agreement that the adolescent brain continues to develop into the early 20s. The Supreme Court still draws the bright line for relief at under-18. But is there a noticeable difference between 17 and 18 years of age?
My friend Gary committed his crime four days after his 18th birthday. What was supposed to have changed in his character, his maturity, and his decision-making in four days? If the same crime had occurred five days earlier, he would be eligible for parole after serving 25 years in prison. Instead, he is never eligible for parole.
Should a teenager be held accountable for the rest of his or her life for one misguided decision, even if the outcome is tragic and terrible? Stevenson writes, "Even if you kill someone, you're not just a killer." He claims that justice can never be done until we as a society understand the other parts of that person.
If somebody under 21 tries to purchase alcohol, the person is carded and refused service. Why? Because young people are considered to be too immature to make that sort of decision. Good choices come from experience, and experience comes from bad choices. In that sense, young people are almost expected to act irresponsibly.
As the apostle Paul wrote 2,000 years ago, "When I was a child, I spoke as a child, I understood as a child, I thought as a child. But when I became a man, I put away childish things." I suppose the idea of emerging adulthood isn't so new after all.
According to Ashley Nelli, senior research analyst at The Sentencing Project, long sentences produce diminishing returns for public safety. Again citing neuroscientific evidence of brain development continuing into the mid-20s, she indicates that the age-crime curve reliably predicts the tendency to commit crime at various ages. Statistically, most criminal offenses decline sharply beginning in the 20s and diminish to nearly nothing by the late 30s. As offenders serving life without parole age, and medical expenses skyrocket, the community spends more to achieve less.
Youth doesn't excuse violent acts. Without question, those who committed crimes on the periphery of childhood and grew up in prison should be punished for what they have done. But at some point, if they are remorseful and have demonstrated consistent responsible living and mature decision-making for decades, should they not have a meaningful chance at life as adults?