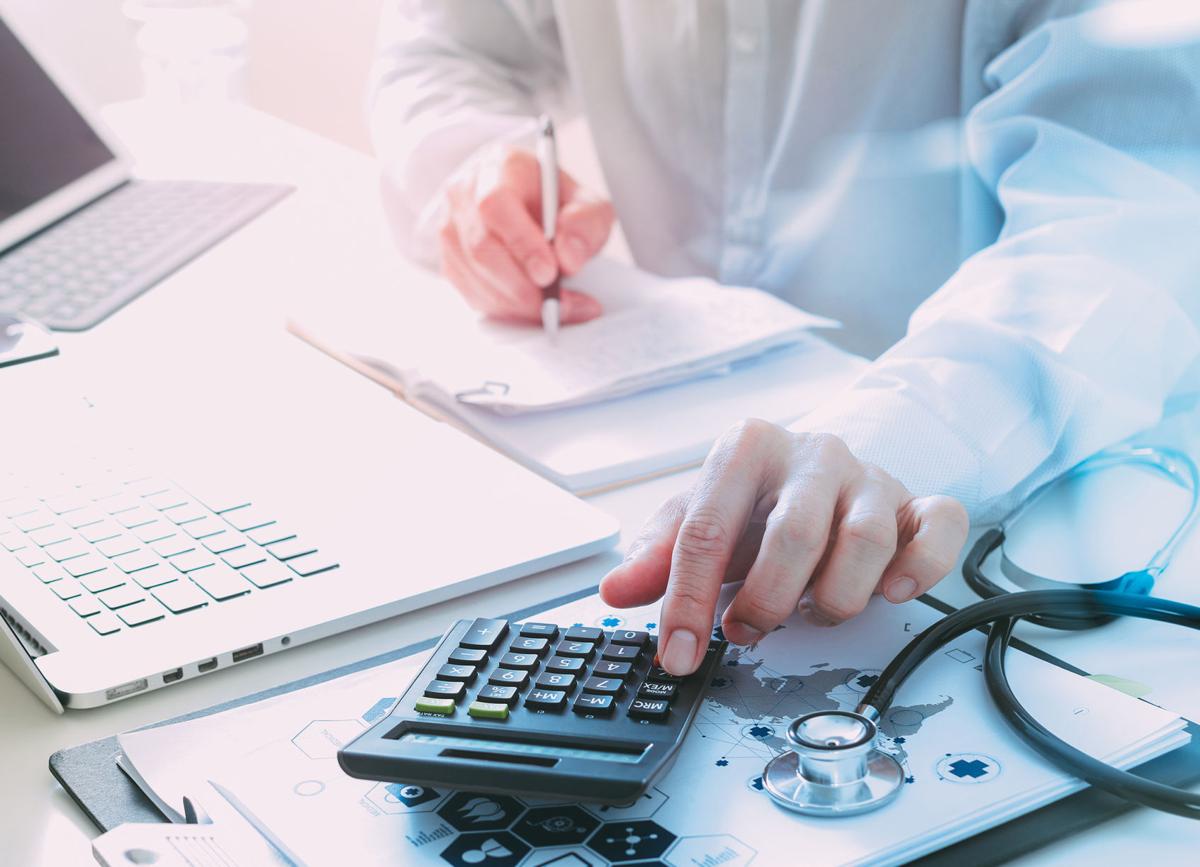 More than three months after being hospitalized with the coronavirus, I harbor this crazy fantasy: That I sit down with representatives of my insurance company and the hospital and the doctors and all the other providers, and they explain every expense, defend every coverage denial and translate every impenetrable acronym with a dollar amount next to it.
Heck, I fantasize about just getting someone on the phone.
Of course, it doesn't work that way. Since leaving the hospital in early January, I'm still trying to figure out how much I owe, for what, to whom. The growing pile of bills, still arriving from multiple sources (some of them utterly mysterious to me), indicates it's around $10,000 — about four times what my annual out-of-pocket ceiling is supposed to be under the insurance policy on which I've been paying for years.
Getting someone to explain why has been about as challenging as the illness itself. And I've got pretty good insurance. My situation is rosy compared to many. That this is American health care in the 21st century should be a national humiliation.
The U.S. spends more than $10,000 per person annually on health care, twice the per capita amount spent in other wealthy countries. For all that, American medical outcomes aren't any better than those of other rich countries, and by some measures are worse.
Physicians' pay is part of it — the average American general practitioner makes more than $218,000 annually, compared to under $155,000 in other wealthy countries. Prescription drug costs here are similarly out of whack, at more than $1,400 per capita, compared to under $1,000 elsewhere.
But the biggest discrepancy between the U.S. and other, more efficient national health care systems is what a Harvard study calls "administrative complexity." In most of the developed world, administrative costs add up to between 1% and 3% of total health care spending. Here, it's 8% — a much larger portion of a much larger pie.
Why so much expensive paperwork? Because America, almost alone among advanced nations, still views health care as a profit-driven industry rather than a societal responsibility. And that industry is huge, spawning massive competing bureaucracies for providers and insurers. Patients are caught in the paperwork crossfire.
I've lost track of all the entities now billing me: the hospital, the doctors, the ambulance service, the company that sent the oxygen tanks home with me, on and on. For much of the billing, I can't even tell what the service is.
My insurance company's member-services website doesn't illuminate it. It just offers a long list of bills that show what portion the insurance paid, then a statement saying "you may owe" this amount.
I may owe, or I do owe? Who knows?
The biggest shocker so far has been a "you may owe" number on one bill of $6,468. My policy is supposed have a $2,750 out-of-pocket annual ceiling, and I'd already paid more than $1,000 toward that, so this was unexpected. It turns out my policy doesn't cover private hospital rooms, and the hospital put me in one, so the insurance company partially denied payment of my hospital room charge of $52,490 (for less than a week).
I didn't request a private room — I was gasping for air and incapable of requesting much of anything when they wheeled me in there. I assume that since I had the coronavirus, they could only put me in a room with another COVID patient. So what happens if there's an uneven number of coronavirus patients and you're the odd man out? The answer, it appears, is: That'll be $6,468, please.
Insurance also denied payment for my 3-mile ambulance ride to the hospital, to the tune of either $898 or $605 (depending on which of two conflicting bills is correct). I live alone and was in the midst of coronavirus-fueled respiratory distress. I was supposed to Uber?
My insurance company's appeals process, as laid out on its otherwise fully modern member-services website, is like traveling back in time. Though you can pay your bills and do everything else electronically, filing an appeal requires printing out a form on paper, filling it out, putting it in an envelope along with any relevant printed documents, putting a stamp on it and mailing it to the listed address.
It's almost like they don't want you to file an appeal.
We've come to think of this as normal. It isn't. In places like England, citizens who need medical care receive it. The National Health Service, funded by taxes, pays for it. And that's that. Here, the aftermath of a significant hospital stay is more akin to refinancing a mortgage — but with less logic and more paper.
I know I'm one of the lucky ones. Stories abound of Americans without insurance whose lives are ruined by six-figure medical bills. So I'll go through the insurance company's snail-mail song-and-dance appeals process, and wait on hold with hospital billing for as long as it takes, and hold my breath each time I open the mailbox. And fantasize about a future time when America's health care system finally makes some sense.