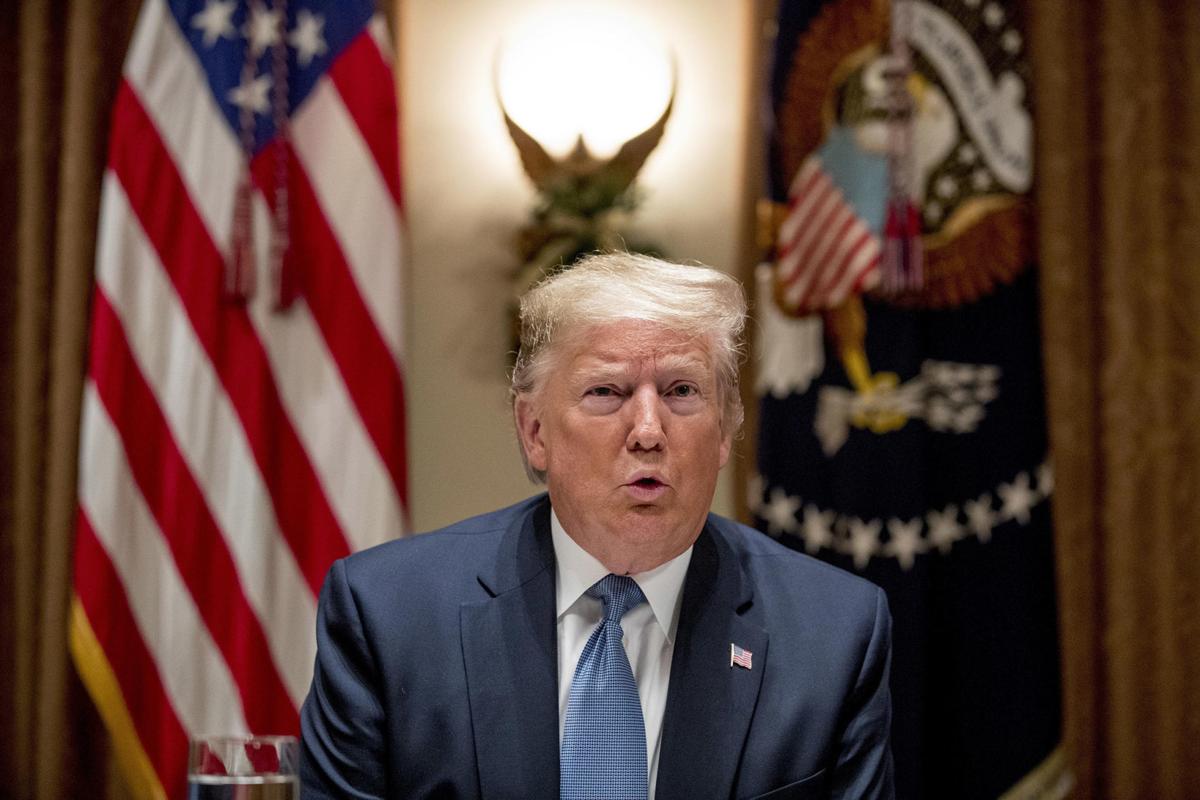 Pity Donald Trump's defenders. When you have to defend the indefensible, you end up making arguments that prompt guffaws.
"Mr. Trump, in his reckless way, asked [Ukrainian] President [Volodymyr] Zelensky for the 'favor' of investigating Joe Biden and tried to delay military aid," The Wall Street Journal, conservatism's newspaper of record, allowed in a recent editorial — one that argued against Trump's impeachment.
Why? Because "Mr. Trump's attempts were resisted across Washington and ultimately failed," it notes. "None of this undermined elections or 'endangered' U.S. national security because there was no investigation and the aid was never withheld." Case closed.
Let's unpack this: The Journal editorial acknowledges that the president of the United States tried to use foreign aid to extort an ally into announcing an investigation that would personally benefit him, potentially at risk to U.S. security — then concludes that's not impeachable, because he wasn't able to pull it off.
This from one of the grown-ups in the Republican room.
Let's call this the "empty vault" defense: If a bank robber breaks into a vault, but due to his own incompetent planning, finds it empty; he's innocent of any crime. Right?
And if he happens to have a job that requires him to handle money, the fact that he didn't manage to steal any means it's OK for him to stay in that job, right?
There are a couple reasons that some of Trump's defenders (including chief Trumpist sycophant Sen. Lindsey Graham) are now leaning on a strategy that says, basically, he was too incompetent to commit the abuse of power he very clearly tried to commit, so all's well.
One reason is, there are only a few lines of defense available, none of them good. Republicans aren't denying Trump held up the aid, and they're not denying he asked for the favor. Even within the carefully constructed alternate reality of today's GOP, neither fact is deniable. So they lean on other dubious constructs.
One is that the holdup of the aid and the request of the favor were coincidental and unrelated. This is the "No quid pro quo!" defense, which has never passed the snicker test. "I would like you to do us a favor, though …" Trump told Zelenskiy when asked about the military aid. Sometimes, even in these strange days, up is still up.
Another defense is the "It's within his power" argument: He did indeed threaten to endanger an American ally, to the benefit of (who else?) Russia, for the sake of scoring a campaign hit on his potential 2020 rival — but that's OK because it was technically within his authority as president.
Actual members of Congress have made this argument.
Then there's the "He was just trying to fight corruption!" defense: America has a responsibility to ensure its foreign aid isn't being squandered by corrupt foreign officials, so it's OK that Trump held up that aid to try to get Ukraine to publicly announce a specific investigation against a specific political rival.
He didn't demand that they necessarily do the investigation, mind you — testimony indicates Trump didn't care whether it actually happened — but just that they publicly announce it. Because, you know: corruption.
Again, sitting congresspeople have made this argument. With straight faces.
If you can't make yourself choke out any of these fanciful tales in Trump's defense, what's left?
The "empty vault" defense, of course.
And, heck, it's worked before.
Recall that in June 2016, Trump's son, son-in-law and campaign manager all met in Trump Tower with a Kremlin-connected attorney who had promised them dirt on Hillary Clinton. Alas, the contact didn't come through with the promised dirt. Later, Trump personally concocted the lie that the meeting was about international adoptions, so the campaign wouldn't have to publicly acknowledge it was trying to get campaign help from America's top global adversary.
Trump's defenders don't claim this didn't happen; none of it is disputed. What they have said instead — about the campaign taking a meeting with the stated purpose of accepting a hostile foreign power's aid to win an election, and Trump personally lying to the country about it — is, essentially: The vault was empty, so what's the problem?
The beauty of this strategy is that not only does it provide a defense for Trump's attempt to extort his way to reelection, but it can be adapted to whatever else Trump does if he remains in office.
Say for example that Trump tries to launch nuclear weapons next week in response to some petty political or personal provocation (does anyone at this point really think that's an impossible scenario?). But say the military illegally refuses to follow his launch order (we can only hope).
According to what we'll call the "failure to launch" defense — which is pretty much the same one Republicans are using now regarding Ukraine — there's no problem leaving him in office after that, because the missiles never flew. Right?
Views from the editorial board, opinions from guest and national columnists plus the latest letters from our readers.