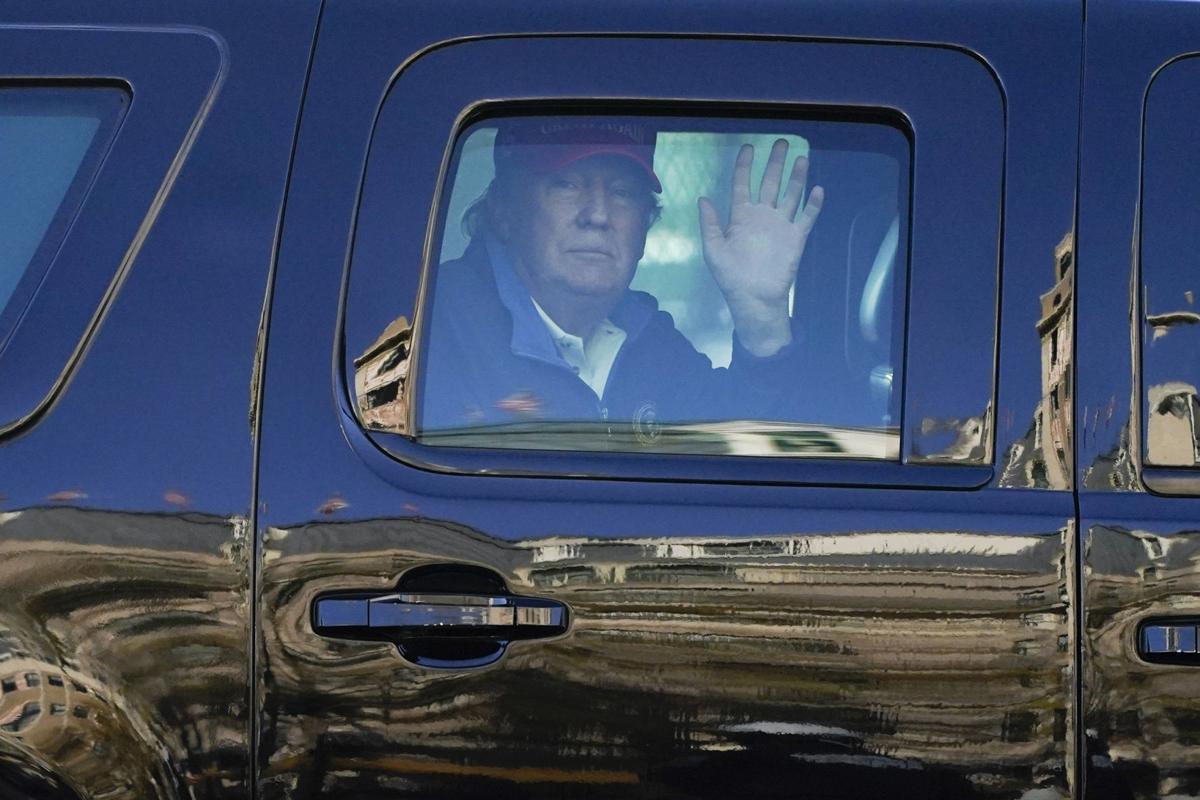 In the end, the authoritarian threat presented by Donald Trump's presidency was like the books he pretended to write, or the leadership qualities he pretended to possess, or the billions he pretended to have: a pose, indicating what he'd do if he was more competent, more disciplined, smarter. The autocratic instinct was there, but not the talent necessary to bring it off. Much as he wants to be, Trump is no more an American Vladimir Putin than he is a brilliant businessman.
Of all the words to describe Trump's antics since the election — selfish, dangerous, appalling — none is more accurate than pathetic. Trump's Keystone Kop legal teams have been getting laughed out of one courtroom after another because their whole case comes down to: Dear Leader thinks he won. Trump's outlandish conspiracy mongering and hysterical tweeting from inside his post-election bunker has been less a strategy than a tantrum.
Nothing better illustrates the pathos than head lawyer and national punchline Rudy Giuliani holding a post-election press conference in front of the Philadelphia Four Seasons — not the luxury hotel, mind you, but a landscaping company of the same name. Since this president is biologically incapable of admitting error, even by his staff, they had to go through with it, pretending they had planned all along to have Rudy standing there for the world's cameras on a dirt lot in front of a cinder block store where his verbal manure could actually be of some use. It's as if this scheme to overthrow an election is happening not in the real world, but within the darkly comedic frame of a Coen brothers movie.
Having lost the popular vote by more than twice the population of Chicago, and the electoral vote by exactly the same margin that he called a "landslide" when he was on the other side of it four years ago, Trump proceeded to do just what he'd long said he would: trash America's electoral system, fire or slander anyone who tried to defend it, undermine democracy itself.
Based on nothing, he has alleged vast conspiracies by countless, nameless villains to deny him electoral victory. He's been tearing up Twitter with "I WON!" and "RIGGED ELECTION!" Rigged by whom? How? Where is the evidence? (The evidence, apparently, is that it's in ALL CAPITAL LETTERS!) His refusal to allow President-elect Joe Biden to begin the transition process is endangering national security and the pandemic response. Trump, as always, is thinking of himself first, and the nation not at all.
The man who for four years has falsely cried "coup" at any move to check his abuses has now attempted an actual coup from within the White House. What else do you call it when, with Trump's personal encouragement, two Republican county officials in Michigan try to block vote certification there, despite Biden's 157,000-vote win of the state? The idea was to allow the Republican-led legislature to give all 16 of Michigan's electoral votes to Trump, overruling the clear decision of the state's voters. Trump cheered them on, calling it "courage" — an interesting description for despotic-minded treachery. Are there really Americans out there, even in Trump's base, who would tolerate that kind of "winning"?
Trump's willingness to do anything in his power to win, no matter what the damage to the country, is precisely as many have long predicted. Those critics were right about his attempt to steal an election, but they miscalculated how bad he would be at it. What self-respecting "strongman" ends up looking not only weak, but silly?
The Constitution has helped. The Framers' deep fear of some future autocrat is why so much of that founding document is dedicated to checks and balances. Trump's presidency has been the biggest test of those guardrails since the Civil War, and they have, so far, held. For that, we should be thankful this Thanksgiving.
But what if Trump had been less … Trumpy? What if he had been quieter about his scheme to sabotage the Postal Service? What if he had been less bombastic in trying to undermine public faith in the vote? What if he had refrained from announcing in advance all the ways he planned to try to overthrow any election result that didn't go his way? What if, right now, he was at least pretending to actually do his job, potentially gaining some support for his claim that he should keep it? Even failing all that, he still got within striking distance of an Electoral College-only victory like he won in 2016. It's not hard to imagine a shrewder, less buffoonish version of Trump being more successful in kneecapping democracy.
That's the scary part. Trump's designs on our democracy have failed not because he lacked the self-serving, power-hungry malice that fuels all despots — he has that, in abundance — but because he wasn't competent enough, disciplined enough or smart enough. What if the next despot is?
Views from the editorial board, opinions from guest and national columnists plus the latest letters from our readers.