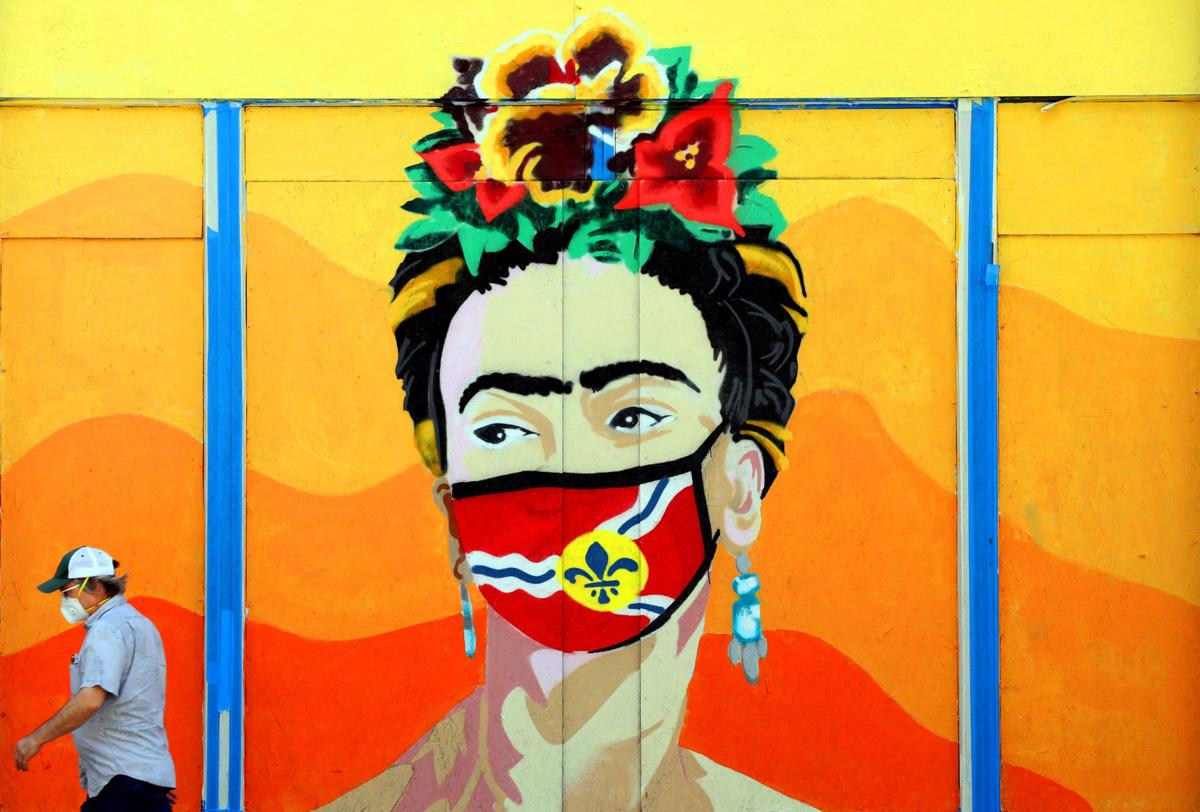 It is time for our elected officials at the local, state and national levels to stop politicizing the coronavirus and start leading us through it.
As an employee of the Department of Defense, I am bound by the Hatch Act. At the risk of losing my job, I cannot publicly comment on partisan politics. That said, I feel obliged to state broadly that our elected leaders must start doing what they were elected to do. I know they did not anticipate a challenge like this when they ran for office, and I do not relish the responsibility they now have — but if they didn't imagine such trials would arise, they never should've sought the public trust.
This pandemic is an existential threat to our nation and a time of fear for countless families like mine. It is also a time for action; we cannot allow political disagreements (valid as they may be) to impede our fight. I understand the principles of liberty upon which our country was founded, and have spent 17 years (both in and out of uniform) proudly defending a system of governance by which every citizen rules the choices of his or her own life. But we are facing an enemy that has killed more than 150,000 Americans and is growing stronger, not weaker, with every passing day. At such a time, authoritative leadership is not at variance to our founding principles. On the contrary, firm direction can unite us in our hardship and strengthen our collective resolve to do whatever is necessary to vanquish the coronavirus threat once and for all. To that end, I have good news and bad.
The good news is that we already know what works. By prohibiting public gatherings, restricting in-person commerce and closing schools, most communities saw a sharp decline in cases through the months of April, May and June. With these social distancing measures largely lifted, we are now experiencing a frightening resurgence of cases, and beginning to worry again about overwhelming our medical infrastructure.
The bad news is that doing the right thing hurts. The public health measures necessary to break the pandemic's chain of transmission wreak havoc on our economy and our way of life. Businesses fail. Families lose their livelihood. Children fall behind in their education. The suffering of our economy as a whole is only eclipsed by the individual suffering of the most vulnerable among us.
While this suffering will not last forever, it is clear the economic uncertainty will persist until the pandemic is squarely behind us. Half-earned steps to reopen the economy, taken while ignoring the underlying threat, reap small gains that are quickly washed away by the rising tide of infection. Decisions to lift social distancing measures at the first signs of improvement were emotionally driven and premature. Those steps may have briefly eased some hardship, but as a result, we are right back where we were in the early days of the pandemic; cases are rising (again), hospitals are struggling (again), and we still don't understand the long-term effects of the virus or have a cure.
The only difference between March and August is that, somewhere along the way, Americans lost their resolve. People collectively decided that they are done sacrificing their daily routines in order to beat this thing. The nation has meandered back to the same precipice where we stood five months ago, but this time we are each standing there alone, without any idea what to do.
That is where leadership comes in.
This is the time for leaders to step up. No more deferring the hard decisions. No more passing the buck downward to the state, the city, the individual. Elected leaders must do what is necessary to save lives. They should cast aside all political considerations and use science to guide their decisions. They should rally us to make the sacrifices necessary to win this war. Their popularity with their political base may suffer as a result, but can that truly be the first concern right now? If so, there is still time to change course before history judges them eternally.
Kirk Pedersen is a St. Louisan, veteran and an analyst with the Defense Intelligence Agency.