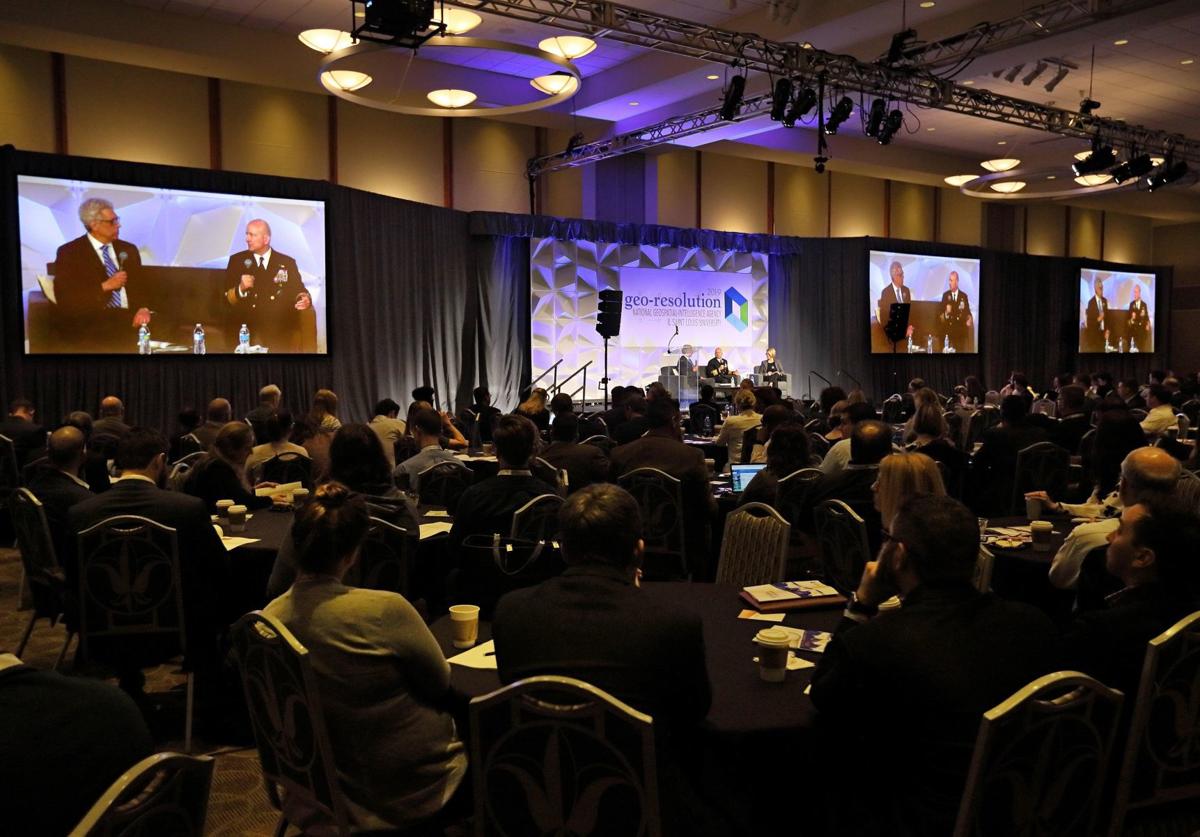 Three years ago, St. Louis scored a big victory when the National Geospatial Intelligence Agency announced that it would build its new western headquarters just north of downtown.
That announcement gave St. Louis a huge jolt of energy and will bring even more energy in the form of construction jobs and economic investment when ground is broken and construction begins later this year.
Beyond the NGA campus, there is a larger effort underway as we work to establish St. Louis as the nation's center for geospatial excellence. Put another way, as Silicon Valley was to the tech sector, St. Louis will be for the geospatial-intelligence sector.
Geospatial intelligence is everywhere. We all use it every day when we use traffic and location-based apps on our cell phones. Geospatial intelligence also includes the precise satellite mapping and intelligence-gathering functions that are used by our military. It is also used in precision farming technology that helps improve crop yields, and the mapping systems researchers at universities use to identify trends in health care and poverty, just to name a few applications.
In 2019, geospatial intelligence touches nearly every aspect of our lives, and the range of applications will only increase in the future.
We are planning for that future and our role in it as a region. Not only is NGA building its new west campus here in St. Louis, the agency already is working with our public schools and with higher education institutions on programs to educate and train the next generation of talent to work at NGA and at geospatial companies throughout the region.
There are already over 27,000 jobs in our region tied to the geospatial industry, and we expect that number to grow significantly in the years to come. That's why it's so great to see NGA, our schools and universities, and organizations like LaunchCode already putting in the work today to develop the talent pipeline we will need for the jobs of tomorrow.
In addition to talent development, St. Louis has been working with regional and state leaders as well as our economic development agencies, academic institutions and the business and startup community to create the ecosystem necessary for us to be the nation's center for geospatial excellence.
We are well on our way, with major events taking place in the near future and for years to come. Next week, San Antonio will host the country's largest gathering of geospatial industry, academia and government stakeholders at the annual GEOINT Symposium.
A large delegation will represent St. Louis at this event, and we will travel there united, working as one community, speaking with one voice, and going with one mission: to bring jobs and investment back to St. Louis. The St. Louis delegation will be spreading the message among the symposium's 4,000-plus attendees that the future of geospatial is STL-made.
In addition to NGA officially breaking ground on its new NGA West campus later this year, the "Geosaurus, Powered by Bayer" Innovation Resource Center will open at T-REX, the Downtown St. Louis technology incubator that is home to many geospatial startups. This not only will provide a unique work space for geospatial startups but also will symbolize how major industry in our region sees its future connected with the geospatial sector.
Former NGA Director Robert Cardillo has taken on a new role as a distinguished fellow for St. Louis University, providing guidance for GeoSLU, the university's geospatial research initiative.
And early next year, the university will follow up the successful Geo-Resolution conference it held in April, partnering again with NGA to host Geo-Resolution 2020 on its campus.
St. Louis has been selected to host the GEOINT Symposium in 2023 and 2025, a clear sign that the geospatial industry sees St. Louis as the emerging center for geospatial excellence.
Also in 2025, NGA will complete construction of its new campus, and its 3,000 employees will move into their new home.
All of this is happening because of the ecosystem we are developing. Our governmental, civic, economic development, business, academic and community leaders have all worked as one team with one mission. This work, quite frankly, should serve as a model for regional collaboration.
By working together with one purpose, we are well on our way to establishing St. Louis as the center for geospatial excellence. Soon, everyone in America will know that the future of geospatial is, indeed, being shaped in St. Louis.
Lyda Krewson is the mayor of St. Louis.