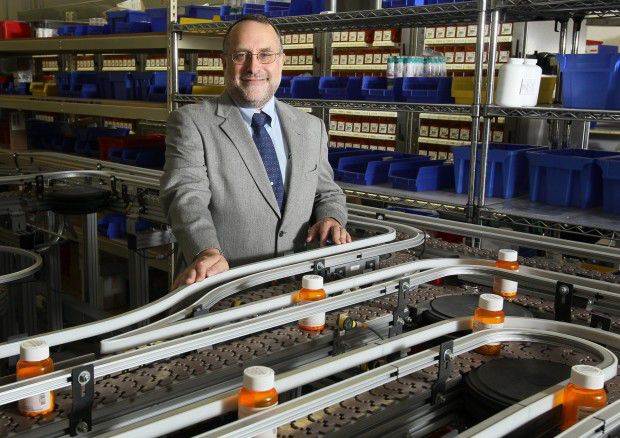 As a family physician who has practiced for 34 years and treated tens of thousands of patients, I'm strongly opposed to a bill moving quickly through the Missouri Legislature that would protect my personal, religious beliefs even when I could harm a patient by withholding care because of those beliefs.
The Denial of Care bill (SB84 & HB457) would prevent any medical setting (hospital, urgent care, doctor's office, medical school) from taking action against an employee who denied certain care to a patient due to a moral objection. I should clarify that the bill would not protect me if I were to deny any type of care based on my moral objection; I'm only protected if I object to providing reproductive health care like birth control, sterilization, and assisted reproduction.
Rep. Tim Jones, R-Eureka, who sponsored the bill, has insisted that patients will not be harmed because those who deny emergency care or life-saving care are not protected.
I wish, as a physician, I could always tell when I am facing a life-threatening situation. But I can't. And that's one of the problems when we legislate medical practice.
I want to tell you about one of my patients. Julie (not her real name) was 27 years old at the time. She was single, a college graduate, loved to cook, and sang alto in her church choir. She worked as a technician at my hospital.
Someone she casually knew from her neighborhood broke into her house, held her at gunpoint, and raped her.
Two days later, Julie came to our emergency room. At first, she didn't tell anyone about the rape. She was at her own hospital, she was embarrassed, somewhat ashamed, but didn't know where else to turn.
Over the next several weeks, she became a transformed person. When she came up positive on her pregnancy test, she descended into a deep depression. Every passing day was an increasingly grim reminder to her about the circumstances of her pregnancy, the shame of what she saw as "weakness" growing unbearably worse. She didn't sleep, didn't eat much, didn't gain any weight, and became increasingly sullen.
Finally, about four months into the pregnancy, Julie killed herself. I never heard the gruesome details; I just know that the police described it as a hanging.
I had had no idea that the rape was going to lead directly to Julie's death. No one in the emergency room realized that they were treating a life-threatening situation. My only comfort is knowing that her psychiatrist also didn't realize how far she had fallen.
This was before emergency contraception existed. I don't know if it would have made any difference for her. I don't know if she would have chosen it. And if she had, I don't know that it would have been effective. No method is 100 percent.
But I do know that she should have been the only person making that decision. I knew her pretty well, and yet my own values had nothing to do with her choices. And for God's sake, the personal values of legislators should have even less.
To even think that a physician should have the right to not offer a rape survivor emergency contraception, and to not refer the woman to another nearby physician for that care, violates medical ethics.
When someone chooses to be a doctor, they commit to practicing by current medical standards. We are ethically required to respect patient autonomy, to treat our patients in the manner dictated by medical ethics and the patient's personal values, not our own version of this.
If our individual values deviate from the values of our chosen profession, we are ethically obliged to avoid practicing in a setting where our values preclude us from meeting the needs of our patients.
Our nation has a long history of respecting the conscience rights of the individual. Our military respects the rights of conscientious objectors. They can still serve the country in meaningful ways, but they cannot lead an infantry troop into battle.
The Denial of Care bill would protect my rights, but does nothing to protect those of my patients. When did the moral values of the physician become more important than those of our patients?
The patient is supposed to be the center of health care, not the physician. Do not pass a law that undermines an ethical basis of medicine and puts physicians before patients in Missouri. The values, ethics and needs of our patients must always come first.
Dr. Ed Weisbart is a family physician in St. Louis.