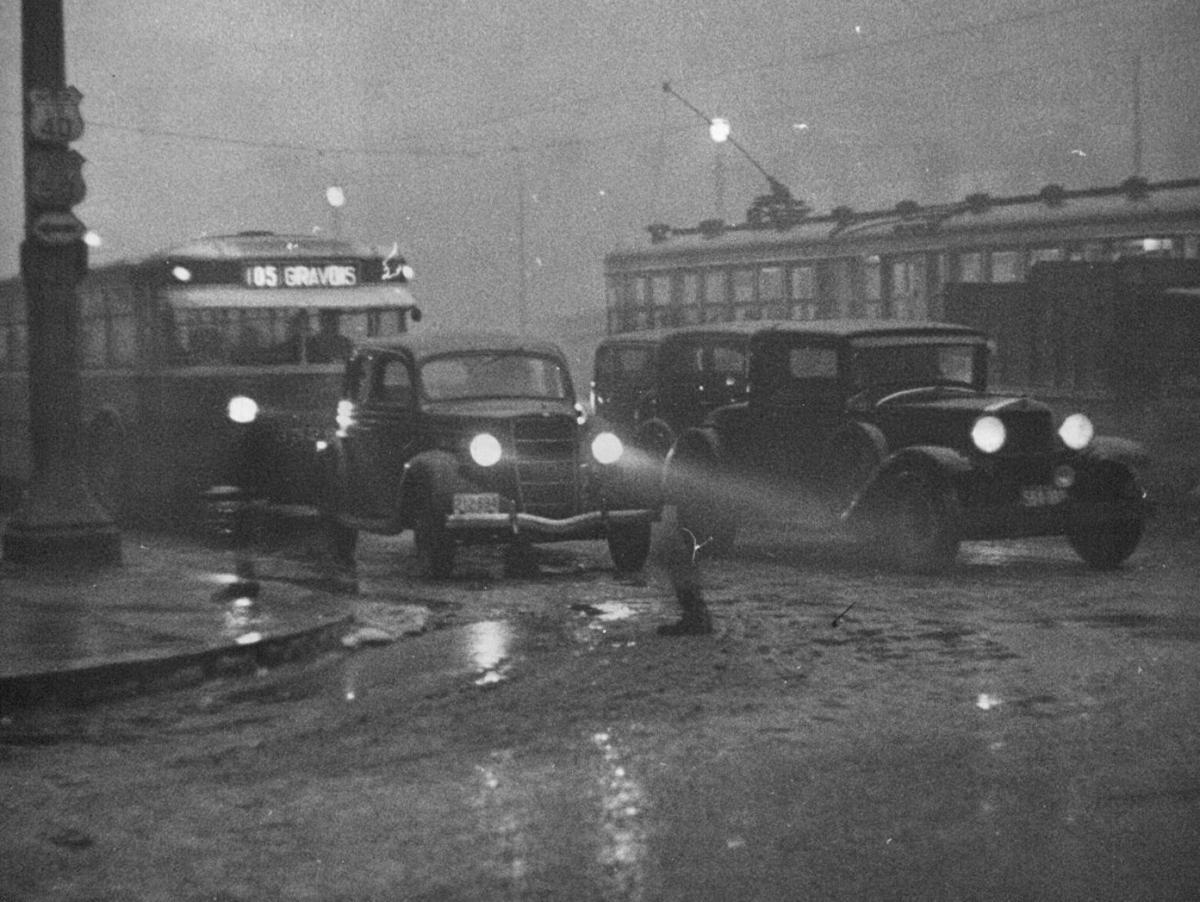 There was a time in our city's history where leadership stood up for the public interest.
Although most of us are too young to remember, in 1939 air pollution was such a major issue in St. Louis that the street lights had to be used during the day. The gravity of the situation called for decisive action. After creating a special Smoke Elimination Committee, including Raymond R. Tucker, an engineer, Mayor Bernard F. Dickmann called for a ban on the burning of "soft coal" that was causing the intense smog.
While many today love to claim such protective measures hurt industries, the action by Tucker, the city's dogged smoke commissioner, drastically improved the region's air quality and the health of its residents, and he was celebrated for his leadership. He later served as mayor from 1953 to 1965.
Today we are in a similar environmental crisis, and the time for bold leadership is now.
In September, a coalition of organizations including Arch City Defenders, Sierra Club, Dutchtown South and Action St. Louis released a report in conjunction with Washington University that found that environmental racism continues to be a pervasive issue in our city. Illegal dumping, poor housing, lead poisoning, poor air quality and high asthma rates are among the impacts of environmental degradation that are hitting communities of color hardest.
Disparities that result in black children being 10 times more likely to visit the emergency room for asthma-related illnesses than their white counterparts are the result of years of institutional racism. Polluting facilities were intentionally located in lower-income communities and communities of color for decades, and corporate polluters have not been called out to do better.
Addressing these issues should be a regional priority.
Yet a few weeks ago, a federal court found Ameren liable for skirting the law for years and blatantly polluting our region's air. In the finding, the judge called Ameren out for using junk science and putting profits over the public interest. An expert witness in the case found that Ameren's unnecessary air pollution may have contributed to as many as 800 premature deaths.
Ameren loves to promote itself as a corporation dedicated to the community — and in particular communities of color. Promotional materials from Ameren are everywhere, touting its commitment to clean and affordable energy, community-based giving, and diversity within the workforce. But true corporate accountability and commitment to the community is not about slick advertising and green-washing.
While other utilities in our state and region are retiring coal plants and committing to wind and solar, Ameren continues to rely on coal-based power for our region and has done little to mitigate the pollution from these plants. Instead, Ameren has done everything in its power to remain one of the biggest polluters in the country, and its decision to appeal the federal court decision is a perfect example of this.
If Ameren were truly committed to our community, it would stop trying to silence the community members who have been fighting for years for cleaner energy. It would admit its wrongdoing and commit to change. If we knew coal was harmful in 1939, then Ameren should acknowledge it now and stop waving junk science around to justify its pollution. Such ridiculousness insults the intelligence of our community.
For years, residents of our region have appealed to community leaders to call out polluters such as Ameren, but little has been done. The pollution from Ameren's coal plants is some of the worst in the country and contributes to catastrophic climate change, which is hitting communities of color hardest. If we want environmental discrimination to be a thing of the past, we need our leaders to step up and call out those who are threatening our communities.
We know things are wrong in our community, and the people are suffering. Our children are the canaries in the coal mine. Their lungs shouldn't be at risk because of a business-as-usual mentality among corporate polluters. Students across the country are marching in the streets demanding action on climate. Community members living near coal plants have been crying out for years. Every day families are struggling with the impacts of pollution. It's time we listen. It's time for Ameren to listen, too.
Leah Clyburn is an organizer with the Sierra Club's Beyond Coal Campaign in Missouri.