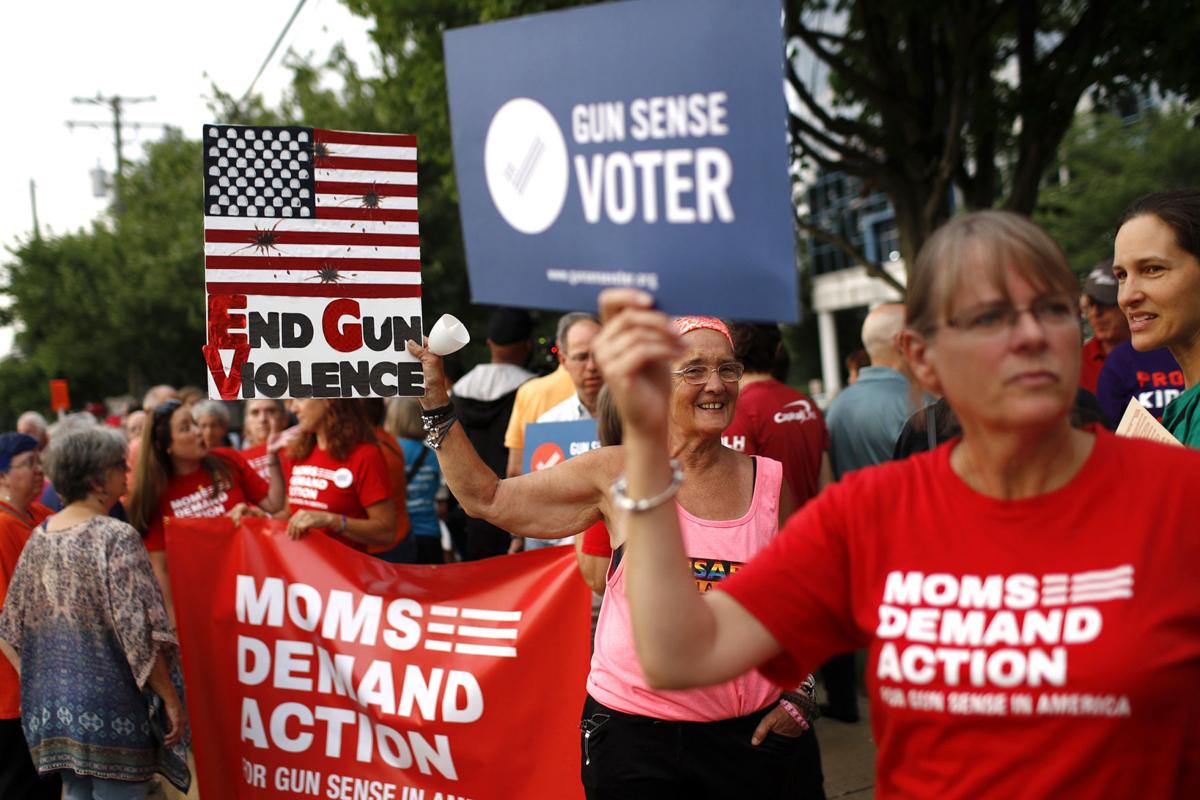 Two more public mass shootings. More thoughts and prayers. We are staring down the barrel of 25 years of legislative failure. The last major federal gun control measure was the Brady Act, enacted in 1993. Although the House passed two significant gun control measures earlier this year, the bills didn't get a hearing in the Senate. Had they passed, President Donald Trump promised to veto them.
The result? More than 181,000 lives lost to gun violence in half a decade. Suicides, aided by the easy availability of guns, account for 60% of the dead. Gun homicide rates in the United States are 25 times higher than in other high-income countries, and Americans own nearly 46% of civilian-owned guns in the world, while making up only 4.3% of its population.
What will change this? Many people thought, if not Virginia Tech, surely Sandy Hook would be the tipping point. But no meaningful federal action followed those or the countless tragedies that followed. Several state legislatures — Missouri's included— adopted laws making matters worse. Indeed, studies have found that the majority of laws passed after mass shootings loosen gun regulations, rather than tighten them.
Our research on this crisis leads to three clear findings.
First, gun violence is largely preventable, and gun control laws work. Contrast America's failure to act with the swift and effective responses of the Australian, British, and most recently, New Zealand governments in the wake of mass shootings. The United Kingdom now experiences fewer than 50 gun homicides annually and Australia went nearly two decades without a single mass shooting after changing its laws in 1996. In the United States, states with more robust gun control legislation experience fewer gun-related deaths — homicides and suicides — than states with weak gun control laws.
Second, the failure of our politicians to adopt gun control measures is driven by partisan politics, not the Constitution. Although in 2008 the Supreme Court held that the Second Amendment conferred a "right to bear arms" upon individuals, it also found that reasonable gun control measures are constitutional. Courts have consequently upheld nearly 93% of the more than 1,300 gun control laws challenged after 2008, including those mandating licensing, waiting periods, safe storage requirements, and banning assault weapons. This precedent notwithstanding, the gun lobby inexplicably continues to advocate for looser standards and fewer restrictions.
Finally, and critically, Americans' basic human rights are being violated on a daily basis by the failure to adopt reasonable gun control measures. Human rights protections in treaties ratified by the Senate entitle Americans to a whole panoply of explicit protections. They include the right to security, to life, to be free from domestic violence, to practice religion and to be free from racial and other forms of discrimination. Lawmakers, as the U.N. High Commissioner for Human Rights and several human rights bodies have noted, are required to adopt reasonable gun control measures that can save lives.
Some states have moved in the right direction. Missouri, unfortunately, is not one of them.
In 1999, Missourians voted down Proposition B and rejected concealed carry. In 2003, the Legislature adopted concealed carry anyway. In 2007, the Legislature repealed an 86-year-old law requiring individuals to obtain a permit to purchase a handgun. A 25% increase in the state's gun homicide rate ensued. In 2017, the permit requirement for concealed carry was repealed. The result? Missouri has made the national top-10 list for most gun deaths in three out of the last four years.
Missouri voters have shown they care about their human rights, and that they want the Legislature to adopt the kind of reasonable gun control measures the state had throughout most of its history. The Legislature must do so before a tragedy in this state becomes just another grisly episode on the nightly news. Leila Nadya Sadat is the James Carr professor of international criminal law and director of the Gun Violence and Human Rights Initiative at the Washington University School of Law. Madaline George is a research fellow at Washington University School of Law.