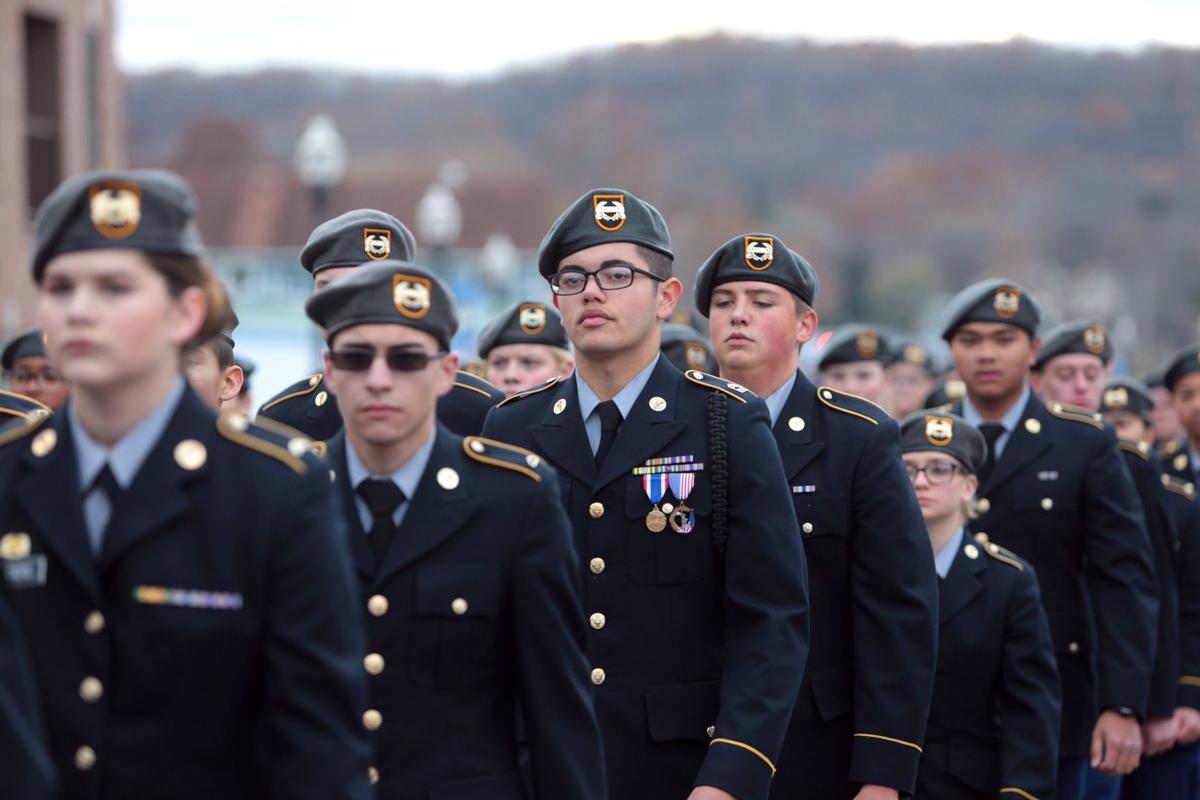 On Veterans Day, four veterans of Afghanistan and Iraq will receive mortgage-free homes to recognize their sacrifices and honor their service to our nation. Teams from U.S. Bank and Freedom Alliance will gather on the front porches of newly renovated homes in Arnold, Missouri; Owensboro, Kentucky; Sheffield Village, Ohio; and Cleveland, Ohio. We'll be joined by the service members' family and friends, as well as volunteers, neighbors and community leaders.
After our guests of honor walk up the red carpet to the front door, we'll present them with the keys to a house that they will make their home. Each house will provide stability and offer new opportunity to families whose lives have been shaped by frequent transfers, dangerous deployments, medical emergencies, uncertainty, anxiety and more. For combat veterans who've had to rest their heads in tents, foxholes and hospital beds, a peaceful and permanent structure is a welcome addition to their lives.
The home in Owensboro will be given to Master Sgt. Ed Hawk, who enlisted in the Army at age 18 and served more than 21 years. He fought in Operation Desert Shield/Desert Storm, served in Haiti, and deployed to Afghanistan and Iraq. He's been awarded two Bronze Stars, a Purple Heart, two Meritorious Service Medals, and numerous other decorations. Ed is a warrior with a big heart. He and his wife, Amy, adopted three children and opened their home to more than 150 foster children over the years.
Spec. Todd O'Neal will receive a home in Arnold. At age 15, Todd left school and worked full-time to provide for his family. He joined the Army at the age of 20, was assigned to the 10th Mountain Division, and celebrated his 21st birthday in a guard tower in Iraq, where he was exposed to dozens of roadside bombs and kept a constant pace of operations.
Back at home, Todd proposed to Crystal, his high school sweetheart. They were married while he was on leave from Iraq. Today they have four children. When he joined the Army, Todd had only two options for his military occupational specialty — laundry or infantry. He joined the infantry but jokes that if he'd known four kids were in his future, he might have chosen laundry.
Sgt. First Class Bryan Schrader receives specialized care for his injuries at the Cleveland Clinic and travels there several times a year from his home in Texas. His commute to the renowned facility will be easier after he moves into his new Ohio home in Sheffield Village with his wife, Courtney, and their daughter. Bryan comes from a family with a long history of military service. He enlisted at age 18, was a member of the 1st Ranger Battalion, and served more than 22 years in the Army. On the morning of Sept. 11, 2001, Bryan had just finished his workout at Fort Benning when he saw the news of the terrorist attacks. He said goodbye to his son, and, as a member of the elite 75th Regimental Reconnaissance Detachment, was in Afghanistan within days of the attack. It was one of his numerous deployments. Later, he served as a Military Freefall Instructor and suffered a near-fatal parachute accident.
Sgt. Mark Bricker and his partner, Kira, will relocate from North Carolina to Cleveland and receive a home near Lake Eire. Mark wanted to join the military from a young age. He enlisted in the Army in 2005 at the age of 17 and found himself in Iraq on his 18th birthday. He served with the 82nd Airborne Division and completed two deployments to Iraq. Mark was badly hurt during a parachute jump, an injury that still causes him significant pain. One of the highlights of his service was helping the Iraqis carry out their parliamentary elections.
These veterans are representative of millions of our fellow Americans who've served our nation. The homes we provide through U.S. Bank's Housing Opportunities after Military Engagement and Freedom Alliance's Heroes to Homeowners program are part of our organizations' efforts to address their needs.
Originally, Veterans Day was known as Armistice Day and was first celebrated in 1919, marking the end of World War I. In 1954, President Eisenhower signed legislation to rename it and shift the focus to Americans who sacrificed for their country. A hundred years later, the need still exists for more citizen engagement in our veterans' well-being. Providing these homes is a first step to embrace them within a community of loving and caring neighbors.