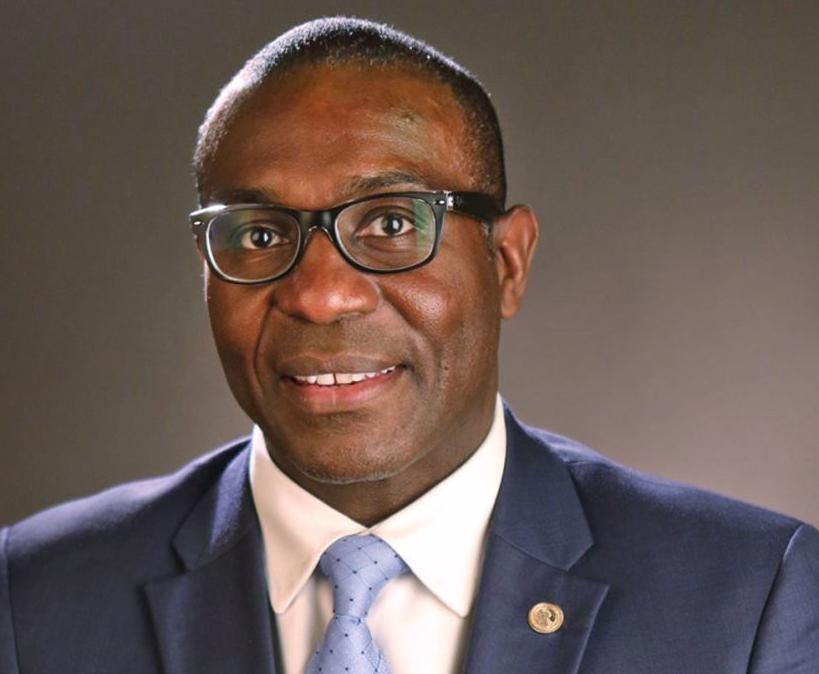 We can reduce our violent crime, bring in major employers, educate our children, redevelop long disinvested areas, create equitable opportunity and prosperity, and come out stronger than ever from this pandemic.
If elected mayor, my No. 1 issue will be addressing the issue of public safety.
The first step is taking full responsibility for immediately getting gun violence under control. I will meet daily with the police department and all agencies involved until we get the violence and illegal gun use under control. We cannot accept that this level of violence is normal or out of our control to fix. We have to develop a plan that works. I will provide the resources necessary to solve murders and gun assaults. We must send a clear message that violence won't be tolerated.
Some immediate steps that I will take: Fully reinstate the gang task force units; pay outside investigators to start to make a dent in solving some of our cold cases; expand the Cure Violence Program; maintain necessary funding for the Justice for St. Louis Families Reward Fund; focus direct attention on the individuals who are known or suspected violent perpetrators; review the structure of the police department to make sure we have the right mix of management and street officers; and create a comprehensive system of measuring the effectiveness of the youth programs we are funding.
I will invest in more police training and create a regional policing strategy in our city. I will immediately ask the federal government to assist in providing more resources for a witness protection program. I will work with our Forestry Department to trim trees in areas that block lighting or make it unsafe for residents to enjoy their neighborhood. Within the first 90 days of my administration, we will go through every neighborhood and remove all illegally dumped trash and tree limbs, we will mow every city-owned lot, and remove any trash from all public areas. I am dedicated to being a great partner in each neighborhood's success.
After taking those immediate steps, I will implement a government-wide approach to public safety, factoring in every indicator and department that plays a role in the public safety ecosystem. We must take a comprehensive, all-hands-on-deck approach.
First, we will identify every department, agency and statistical category that has an impact on violent crime and public safety. There are many departments, outside of the police, that ultimately can have an impact on public safety. These include the Parks Department, Corrections Department, Health Department, the Building Division, Streets Department and more. These departments affect things from neighborhood lighting, job placement, vacant buildings, the environment, family services, housing, and many of the key indicators that ultimately affect public safety.
Second, we will develop a function and data model that helps explain the interplay and relationship that each department and category has on public safety as a whole and on each other. With this knowledge, we will build a comprehensive and effective approach to crime.
Third, we will incorporate the data, synergies and interplay between departments in day-to-day decisions and operations of city government with a continuous focus on maximizing our resources to create the greatest positive impact on public safety. We will use the data, relationships and outcomes to determine where we direct funding to reach the overall goal of improving public safety in an effective, efficient and comprehensive way.
Fourth, we will continually review what we are doing and adjust our actions based on what the data tells us is working and what isn't working.
I will be tough on violent crime, as I know firsthand the toll violence can take on a family. I will also make sure our prevention efforts expand the amount of options for positive growth available to our youth. This will help raise their self-expectations. Most of the crime we see among our youth is based on limited options and limited expectations. That is something that must change. I will continue to fund youth programs and recreation centers at every opportunity. Also, I will implement the Equitable Economic Growth Strategy plan that I directed the creation of. We must bring immediate development and jobs to every neighborhood in St. Louis to truly overcome our crime problems.
As mayor, my first priority will be to make St. Louis a safer community for the families that live here.
Lewis Reed, a candidate for St. Louis mayor, is president of the Board of Aldermen.