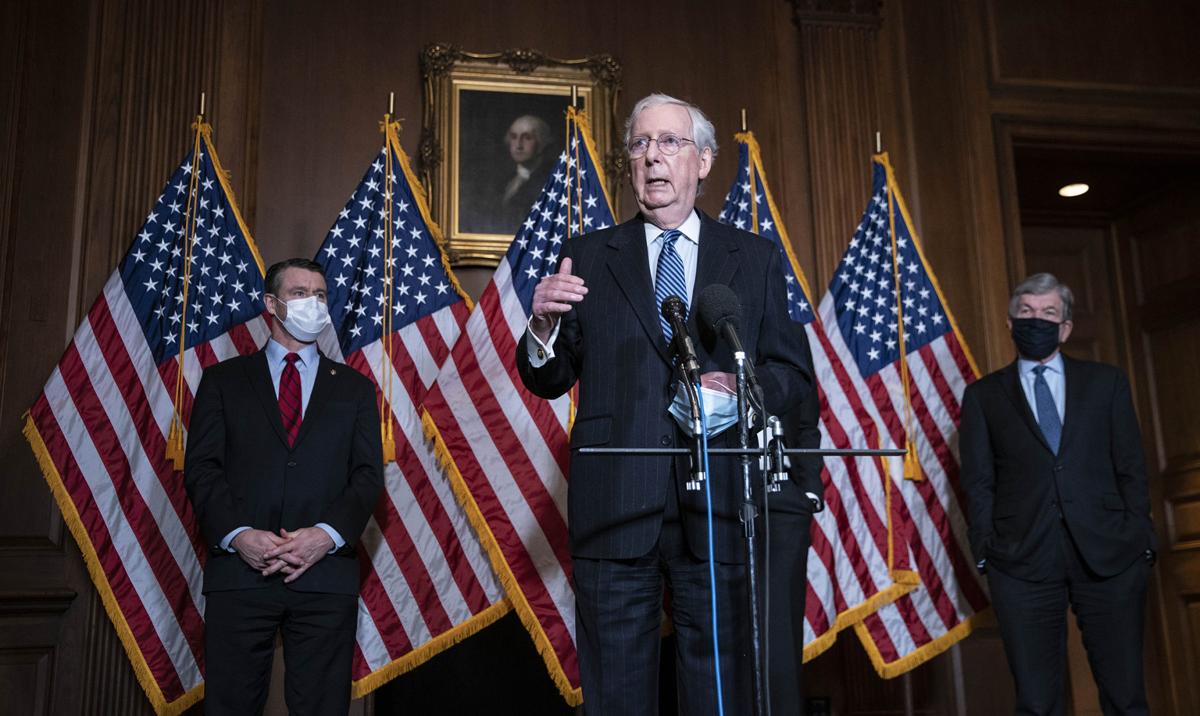 Why do Republican elected officials treat Republican voters like we are stupid?
Multiple times during the past four years of Donald Trump's presidency, there has been an outcry for Republicans to stand up and speak out against the president. Yet, the leadership has fallen silent. The question of why will be studied for years to come. One of the strongest arguments that I have heard and read is that they are afraid of "the base." That base is a Republican voter, of which I am one. What if instead of staying silent, our elected Republican officials came home and spoke to us about what they think? Do they really think we are that stupid and cannot understand?
I am one of the few average Americans who actually read the Mueller report. I followed Trump's impeachment trial very closely. The House of Representatives approved articles of impeachment on charges of abuse of power and obstruction of Congress. The Senate acquitted Trump. After consuming the facts of both of these events, it was clear to me that Trump was guilty of these acts. I was disappointed that the Republican Senate chose party politics and their own political futures over the good of our democracy. We elected our members of Congress to be a check and balance on the other two branches of government. They have failed to uphold their constitutional responsibilities.
What if our representatives came home (although that would be difficult for Sen. Josh Hawley, as he no longer resides in the state of Missouri) and did interviews with local newspapers, like the St. Louis Post Dispatch, and local television stations across the state to educate their constituents on the charges? They could have leveled with voters that what the president did was wrong — even if they believed it didn't rise to the level of an impeachable offense. They could have explained why the president's actions threatened our democracy, and why it was important for each of us to understand why they voted the way they did. Republican voters would have understood. And I believe that we still would have come out and voted in the November election.
Republicans' silence on Joe Biden's victory in the Nov. 3 presidential election undermines our democracy in lasting ways. Republicans are casting doubt on the validity of our electoral process itself. Of course, the president's campaign has the right to pursue legal actions, but so far, these lawsuits have been dismissed summarily. There is no evidence of widespread voter fraud. The election was not rigged, as Trump alleges.
Republicans from other states, such as Georgia, Wisconsin and Arizona have spoken out after their elections have been certified and acknowledged Biden as the winner of their states. Trump continues to spew misinformation and conspiracy theories about the election. Chris Krebs, former director of the Cybersecurity and Infrastructure Security Agency, and longtime Republican, declared that this was the most secure election in our history. (He has since been fired by Trump via Twitter). As of Nov. 23, only 10 Republican senators had acknowledged Biden's win and privately congratulated him.
What if our Republican elected officials came home and shared with their fellow Missourians about how our electoral process works and how and why the peaceful transfer of power is important for our democracy. Do they really believe that voters who actually participated in the electoral process are unable to understand what happens to their ballot after it is cast and counted? Imagine how our democracy would be strengthened if we had elected leaders who educated their citizens.
For all the talk about how our children need more civics education, here is a radical idea: What if our elected officials used their positions and participated in that civics education? Imagine our school children actually getting that civics education from the elected officials at the heart of the process. Imagine how much more engaged our school children would be if they were actually talked to. Consider how much more engaged they might be in the future, if they actually had real-world experience with government in action.
Instead of being afraid of us as a voting base, elected officials should educate us, share with us, and strengthen the democracy that put them in office in the first place.
Lynn Schmidt is the Missouri state leader for Stand Up Republic and is a registered nurse. She lives in St. Charles.