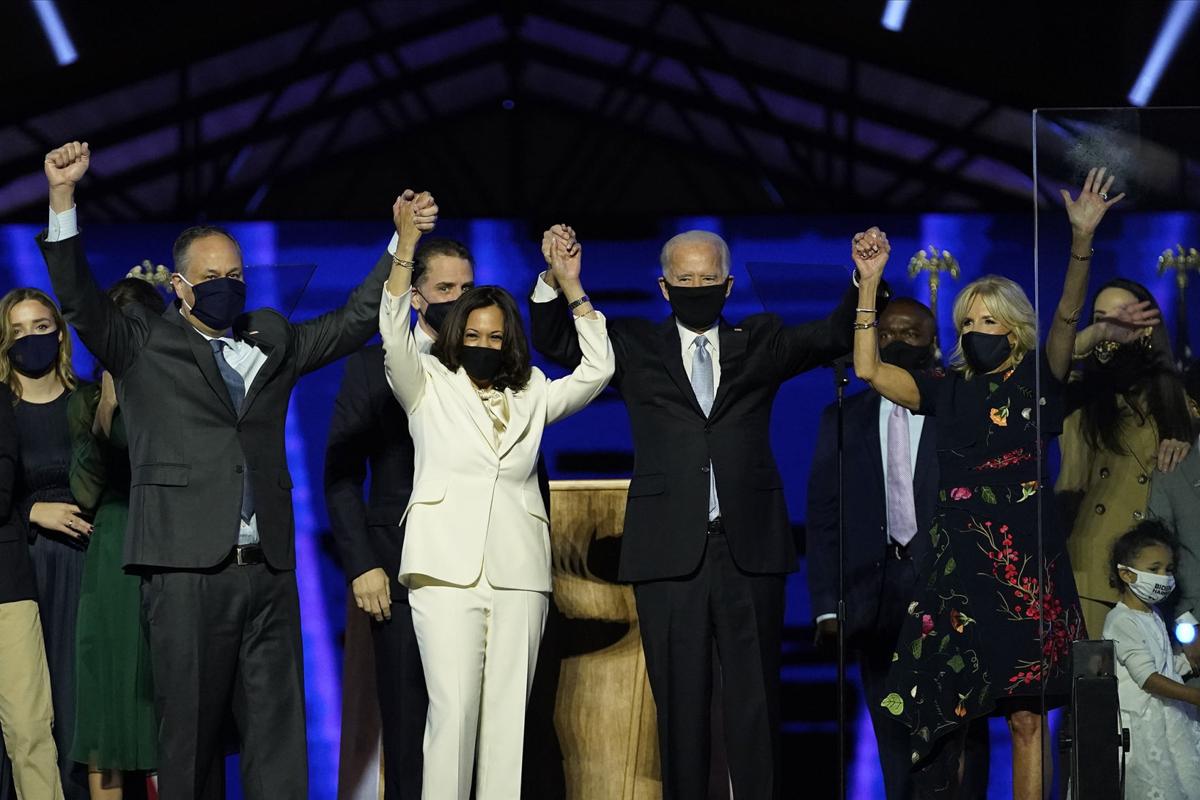 I am a conservative and was an active member of the Republican Party until 2015. There were specific moments when many conservatives left the party because of one action or another by Donald Trump. For some, it was the lying. For others, it was the tax evasion. Still others were put off by the disrespect for the military.
For me, it was when then-candidate Trump mocked The New York Times reporter with a disability, Serge Kovaleski. I am a mother of two daughters, one of who has a disability. Trump's actions offended me on a level that I cannot clearly articulate. I left the Republican Party after Trump was named the nominee. I questioned how this party could get behind a man with such little moral character.
I may agree and support the policies that align with the Republican Party, but this party no longer held the values that I did. My children were watching me. As with previous elections, this election was a binary choice. The choice for me was between honor and dishonor.
As parents, we try to teach our children right from wrong. Here are a few examples of conflicting messages that our children have heard over the past four years:
Tell the truth. Trump has told more than 20,000 lies and heralded misinformation, including from the podium of the White House.
Love one another. Trump has sowed division, incited violence and spewed racist rhetoric.
Listen to the doctor. Trump has dismissed and demeaned doctors, scientists and public health experts when it comes the coronavirus.
Comfort those who are hurting and grieving. Trump has yet to show any empathy for those who have lost loved ones among the nearly 238,000 Americans killed by the coronavirus.
Read. President Trump does not read his Presidential Daily Briefing, a document outlining the most important information collected by U.S. intelligence agencies around the world.
As a person of faith, I encourage my girls to pray for wisdom, strength, healing and comfort. Trump's idea of faith was to stage a photo op in front of St. John's Episcopal Church, holding a Bible upside down.
The commander in chief called our soldiers "suckers and losers" and stated, "I like people who weren't captured" in reference to the late Sen. John McCain. McCain was a prisoner of war in North Vietnam for 5½ years.
Trump was impeached by the House of Representatives for abuse of power and obstruction of Congress. As for his work ethic, Trump has played golf 294 times since taking office.
We teach our children to respect Mother Earth. On June 1, 2017, Trump announced that the U.S. would cease all participation in the 2015 Paris Agreement on climate change mitigation. Trump continues to divide the United States into red states versus blue states.
As a mother of girls, I teach them to respect their bodies. Trump has a long history of misogyny and objectification of women. As of November 2020, there are 26 allegations of sexual assault against Trump.
America is, as President Ronald Reagan said, a shining city on a hill. Trump has sided with Russian President Vladimir Putin over his own intelligence officers and agencies. Trump has never addressed the accusations of Russian bounties on American troops.
In all likelihood, Trump will not concede this election. Trump is actively trying to undermine our electoral process by alleging that the election has been stolen, and that there is rampant voter fraud (which there seems to be no evidence of). He has not committed to participate in the peaceful transfer of power.
In 2016, my daughter with a disability was 16 years old. She voted in her first election during the 2018 midterms. She completed her mail-in ballot for this general election in October. Her face lit up with delight and pride as she participated in our democratic process. It was with sweet joy that we cast our ballots for Joe Biden. There's a palpable sense of justice in knowing that our votes joined the more-than 75.5 million Americans who collectively defeated Trump and supported Biden.
This election was not about policy. It was about character, decency, inclusion, empathy and truth. And that is what we won.