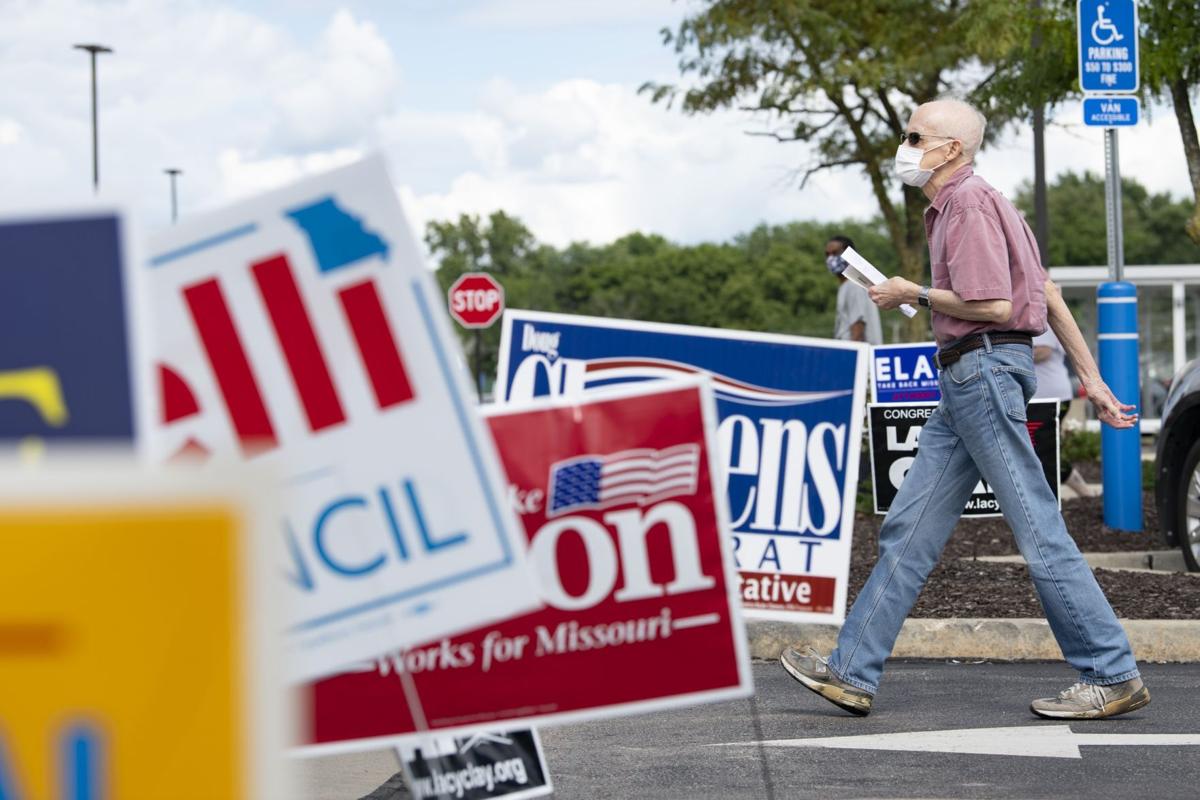 Relatively few Americans believe the government is working for them. Most, according to polls, say they are disappointed or dissatisfied with their elected officials. The primary reason that politics is so messed up is due to just that: primary elections. It has become so crazy that the vernacular has even changed. The word primary is now not only a noun but also has become a verb used nearly always to signify an effort by someone in an elected official's own party to oust the incumbent.
Party primaries are low-turnout elections, dominated by highly ideological voters and special interests. Primaries are typically ignored by the vast majority of voters. And that vast majority typically consists of moderates. Because of this, elected officials from both sides of the aisle cater to the extremes, aware that these are the voters who reliably turn out in primary elections. Adhering to the extremist message tends to be the safest way to ensure a primary victory. So begins the vicious cycle of extremism. Consensus- and coalition-building are punished, instead of being applauded. Here are a couple of examples from right here in the Show Me State about the results when extremists vie for the people's vote.
First from the left. The week before Mother's Day, St. Louis' own Rep. Cori Bush addressed the House Oversight and Reform Committee on the topic of "Birthing While Black: Examining America's Black Maternal Health Crisis." Bush shared her story of the births of both of her children and went on to say, "I sit before you today as a single mom, as a nurse, as an activist, congresswoman, and I am committed to doing the absolute most to protect Black mothers, to protect Black babies, to protect Black birthing people, and to save lives." Later that day, Bush tweeted: "Every day, Black birthing people and our babies die because our doctors don't believe our pain."
The term "birthing people" soon gained traction on Twitter. This kind of woke language completely turns me off. When did the term "mother" become offensive or exclusive? Bush complained on Twitter that, "Republicans got more upset about me using gender-inclusive language in my testimony than my babies nearly dying." It is true, people like me had a difficult time hearing her important story because of Bush's overly politically woke gender-inclusive language.
Then there is all of the defund-the-police talk. The 2020 election should have taught Democrats that the entire defund discussion is politically toxic and unpopular. Of course, Bush won her primary and general election and represents the voters in Missouri's 1st Congressional District. But I believe Democrats will have no chance of ever turning Missouri any hint of purple again until they tone this down.
And now for the right. There is so much to choose from. Take the three Republicans running for Sen. Roy Blunt's Senate seat in 2022. There's disgraced former Gov. Eric Greitens, who resigned in June 2018 amid allegations of sexual misconduct and blackmail. There is Missouri's attorney general, Eric Schmitt, who wastes taxpayer money bringing lawsuits against China's Communist Party and, separately, St. Louis County Executive Sam Page for his attempts to keep county residents safe from the coronavirus. And there's Mark McCloskey, who jumped onto the national scene after he and his wife brandished guns outside their mansion at protesters walking on a private street to the home of then-Mayor Lyda Krewson. Let's not forget Sen. Josh Hawley, who raised his fist in solidarity with the Capitol rioters on Jan. 6.
I'm probably not the only one who feels like these people neither represent me nor are working to make Missouri a better place.
And yet this dysfunctional voting cycle persists. One solution to break it is ranked-choice or final-five voting. These solutions change the incentives created by party primaries and plurality voting. Ranked-choice is relatively simple. Voters indicate their candidate preferences by rank. A series of instant runoffs would occur among the top vote-getters, with the lower-performing candidates eliminated.
Politics innovator Katherine Gehl designed another potential solution, which she has termed final five voting. Similar to ranked-choice voting, final-five replaces primaries with a non-partisan general vote in which up to five final candidates move to the general election, with the ultimate winner required to win by a 50%-plus-one majority of votes.
Such voting reforms could work to combat polarization and increase voter choice. Voters could also support outsider candidates without worrying about wasting their ballots. Of course, there are opponents to these voting methods who cite worries that such reforms are confusing and may disenfranchise voters.
But something must happen to shake up a system that seems more and more to feed the political extremes to the detriment of moderates. Let's break the cycle and incentivize elections that yield elected officials more attuned to serving the public's best interest.