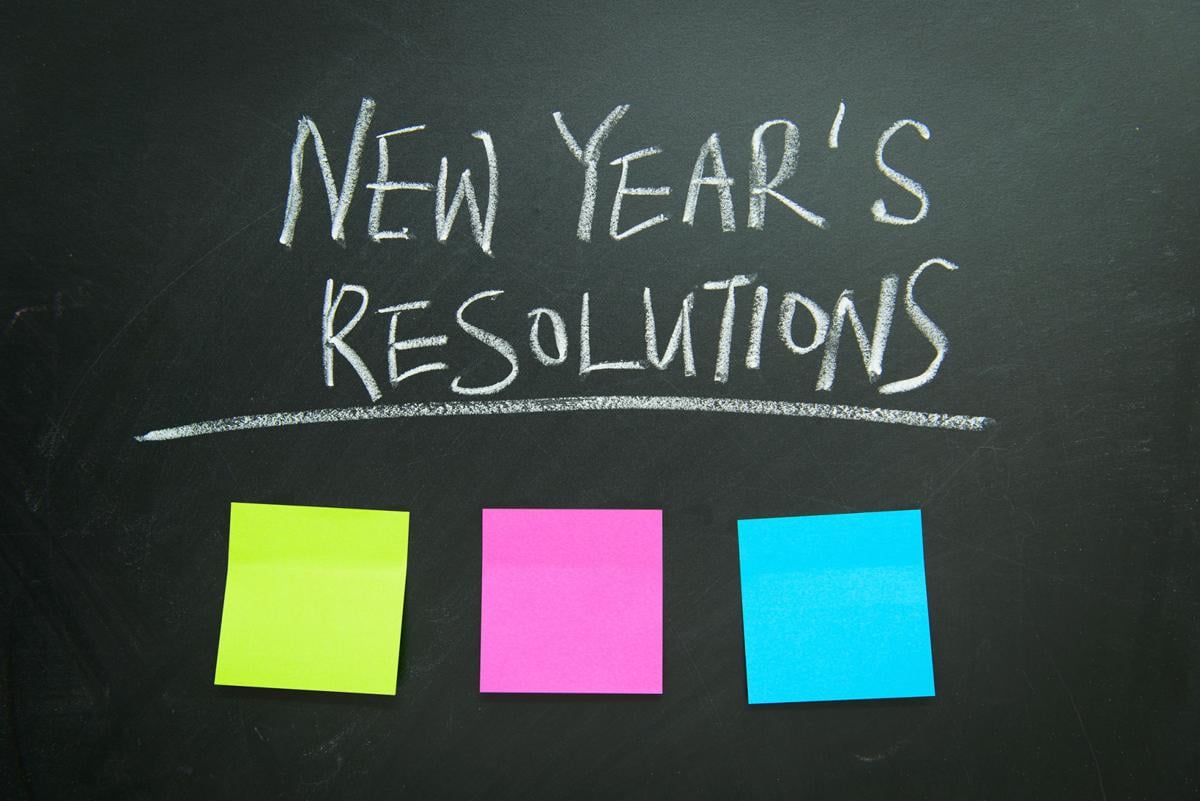 Happy New Year? No need to look at your calendar. It is June 9. Somehow, timing right now symbolically feels like a new year, at least for me. New Year's is a time when most of us look back, take stock, assess how we did during the past year and resolve to do better. Almost as soon as the pandemic started, people have been talking about getting back to normal. The truth is, most things never go back, they move forward.
As restrictions are being lifted and things are opening back up, this is a good time for people to look forward and think about what they want the new normal to look like and to make some new resolutions. This June New Year also seems to be the perfect time to reflect on some of the habits that we picked up during the pandemic and be intentional about our new normal. A word of caution, this will be yet another period of adaptation.
I have been lucky as a resident of St. Charles County that I have been able to keep working out at a gym during a large portion of the pandemic. For almost a year, masks were required while working out, and I happily complied. A couple of weeks ago, I went to the gym after the mask mandate was lifted for those who have been fully vaccinated. All I can say is, it felt so strange, like I was missing something. Like I was doing something wrong.
Perhaps other fellow fully vaccinated folks had the same experience while working out, shopping or going to a restaurant. I realized that wearing a mask while exercising had become a habit. This experience at the gym got me thinking about other habits that I developed during the pandemic.
Habits generally come in three categories: behaviors I want to add, behaviors I want to change, and behaviors I want to remove. Personally, I am focused on changing some of the habits that I picked up during the pandemic but also keeping some that I added during lockdown. They weren't all bad. In fact, some were actually pretty good.
There are healthy habits that we would all benefit from continuing in our new normal, like continued good hand hygiene. I loved not having a cold for an entire year. I definitely plan on wearing a mask during future cold and flu seasons.
One of my children stayed home and learned remotely for the entire school year. Without having to drive her to school every day, I was gifted a few extra minutes of sleep every morning. Sleeping later turned into going to bed later. Not really a big deal. But I realized that I have work to do in changing my sleep habits.
Research shows that the average time it takes for a new habit to stick is 66 days, although individual times can vary between 18 and 254 days. So if I am going to be ready for the new school year in August, I'd better start getting to bed earlier. Experts suggest lots of tricks to make new habits stick. A few examples of these tricks are: being consistent by practicing a new habit daily, setting up reminders for yourself, starting simple, finding a buddy and/or forming a trigger.
Family dinner time is a habit that my husband and I developed after we had our first child. Our family eats dinner together every evening, with very few exceptions. My husband is a frontline health care worker and frequently works second or third shift. Many evenings, he is not home for dinner, but my children always know that I am there to connect with them. Dinner time is a sacred time for us.
Pre-pandemic, it was difficult to juggle after-school and evening activities with cooking a meal and sitting down to dinner at the dinner table. We did it, but it was a source of stress for me. One thing that I found myself being grateful for during this strange year was having an emptyish calendar. I could cook at my leisure, and we could take our time and enjoy our time together. Having an emptyish calendar has also allowed me to slow down and appreciate the little things, like birds, trees, flowers, that perhaps I rushed right past before. I know it is not realistic to expect our calendar to stay empty or emptyish, but I plan on being intentional about what my family adds to it. Living intentionally requires thinking about priorities and passions.
Let's hope we are entering into a post-pandemic new normal. Here's to looking forward, and to a fresh start. Good luck with your resolutions. Happy New Year.