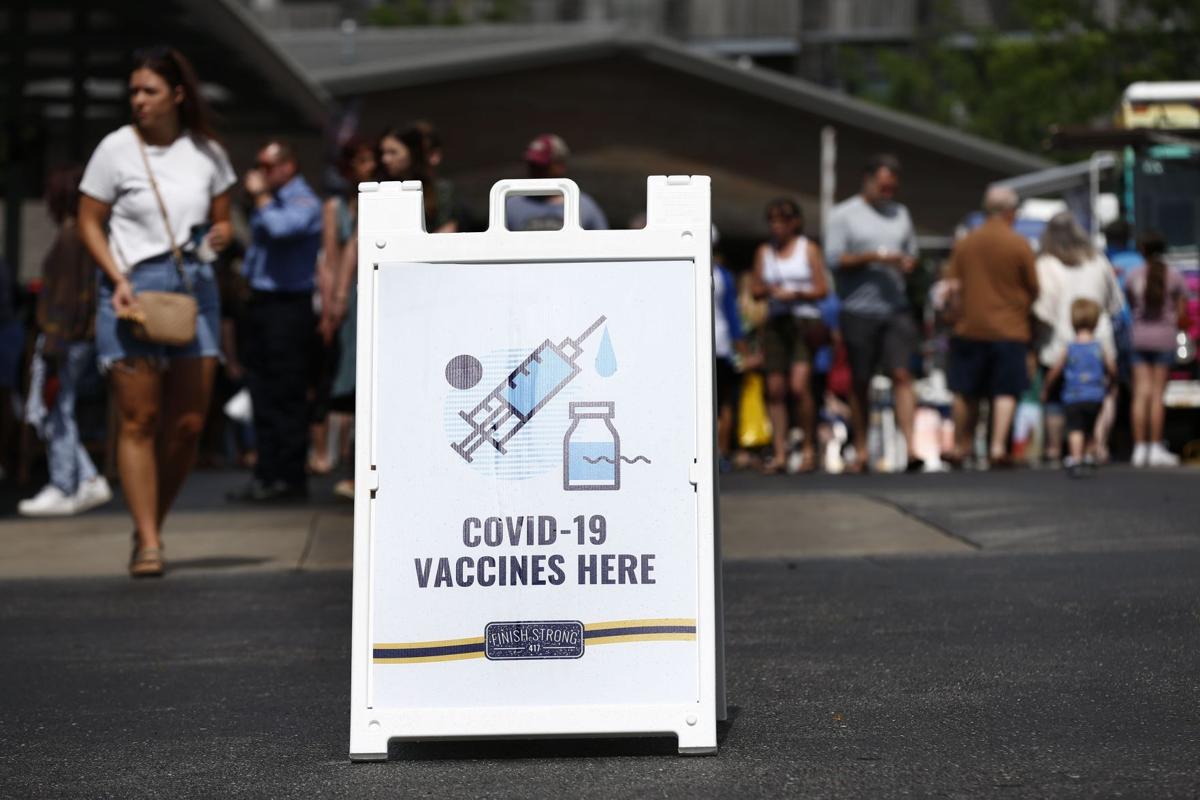 I became a registered nurse because I wanted to help people. My desire to help does not stop at the bedside. I care about my fellow Missourians. Right now, the state of Missouri is in a crisis (again). Nearly every death due from the coronavirus is preventable. I am joining the chorus of those encouraging vaccinations because, professionally and personally, I care.
Missouri is being ravaged by the coronavirus delta variant. As the delta variant accelerates in Missouri, we can expect the number of coronavirus cases, hospitalizations and even deaths to continue to rise. The situation is exacerbated by Missouri's low vaccination rates. Residents in more than 60 Missouri counties, accounting for less than 30% of the population, have received their first vaccine dose. Deaths from the coronavirus now occur almost exclusively among those unvaccinated.
There are two groups reading these words: Those who have been vaccinated and those who have not. Those who have not been vaccinated should know that there are lots of individuals out there, like me, who care about what happens to them. Media outlets, social media trolls, community members and political leaders who know better and who discourage vaccination or spread disinformation about vaccines do not, in fact, care about what happens to the unvaccinated.
Those who are vaccinated and do care for people in our communities often feel a responsibility to reach out to those in our lives who are vaccine-hesitant. There are a multitude of reasons why someone might be avoiding vaccination. Some are concerned that the vaccines are not safe, or that the Food and Drug Administration was too fast in approving the vaccines. Others argue that the potential side effects are not worth the risk. Then there's the resistance to government intervention or the conviction that getting vaccinated means capitulating to government overreach and an encroachment on personal freedoms. A small number of people are simply opposed to all vaccines.
Here are a few suggestions on reaching out to the the vaccine-hesitant:
1. Ask for specific reasons why they do not want to receive the vaccine. It's often easier to address specifics than vague generalities. Then simply listen. Try not to be judgmental or dismissive.
2. Empathize with their concerns. Acknowledge that it is normal to feel concerned.
3. Hearing from someone who is trusted can be beneficial. Talk about your own experience getting the vaccine. Perhaps explain the rationale of not only protecting yourself also those around you, including those who cannot receive the vaccine. My husband is a frontline health care worker. He frequently shares with unvaccinated patients that he and our whole family are fully vaccinated, including our children and members of our family who are immune-compromised.
4. Speaking of the medical community, encourage the unvaccinated to talk to their health care provider. Trusted health care providers can be an excellent source of accurate information.
5. Replace myths with facts or provide better sources. Attempt to find out if it is the coronavirus vaccine they are hesitant about, or all vaccines. If it is the coronavirus vaccine specifically, try clarifying some misconceptions. If it is all vaccines, the conversation may be more difficult. There's no need to present formal research studies to correct misinformation. There are plenty of websites, including the Centers for Disease Control and Prevention, that provide accurate facts about the coronavirus vaccine.
6. Skeptics probably won't be quickly convinced that getting vaccinated is in their best interest. It may take several interactions, or they may never change their minds. Opening a dialogue is important nonetheless. Suggest that if the person does change his or her mind, you stand ready to help with making an appointment or even accompanying the person to a vaccine appointment.
7. Other trusted leaders, such as religious or community leaders, also need to step up and show their communities that they care by dispelling misinformation and encouraging vaccinations.
People are more likely to listen if they understand that the conversation is coming from a place of love and care. Let's start caring for those unvaccinated.
It just might save a life.