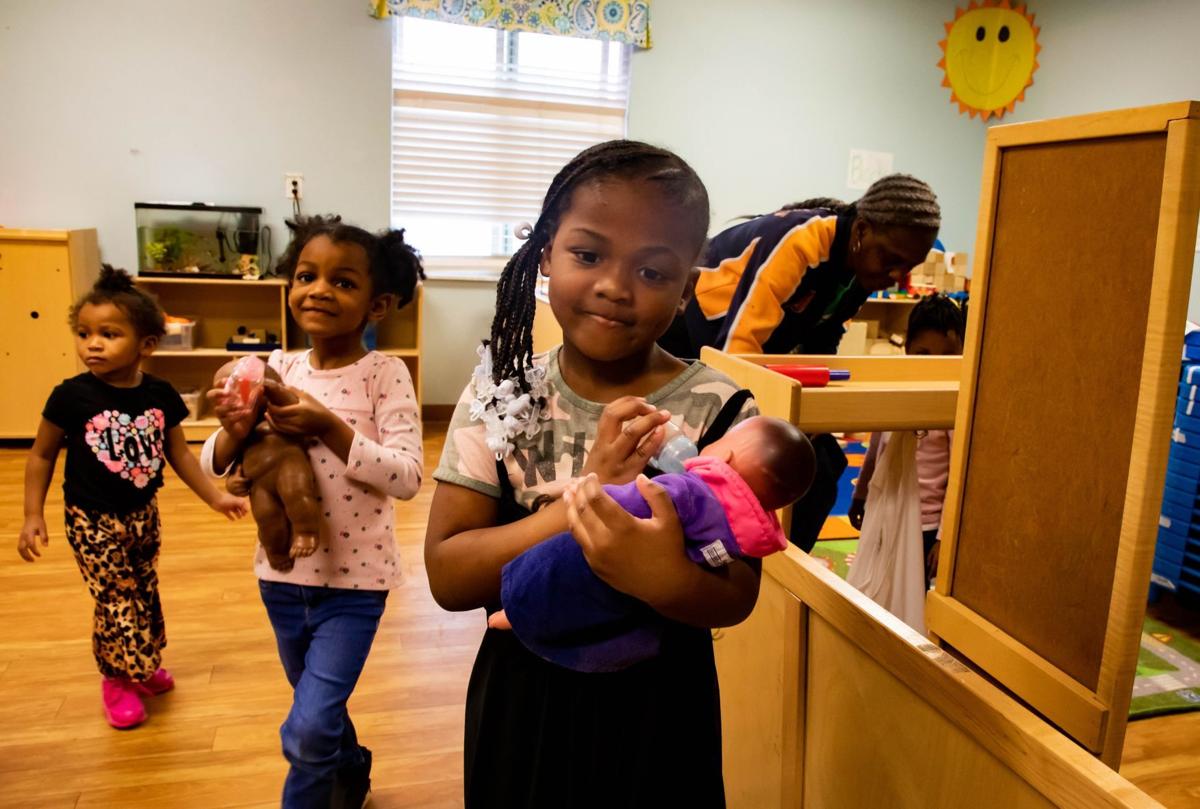 Alongside my fellow Missourians and Americans, I have watched our country struggle amid the global pandemic. It's almost been a year of constant adjustments, heartbreaking loss and navigation of a whole new world. Every business sector has had to dramatically change, but one sector, in particular, has carried the unique burden of being both compromised by the pandemic and a key to the recovery of our workforce: child care.
Our child care sector is in crisis. In fact, a 2019 ReadyNation report found that the child care crisis costs the U.S. economy $57 billion per year in lost earnings, productivity and revenue. And the public health crisis has put an immense strain on an already struggling sector. Providers are facing increased costs across health, infrastructure, personal protective equipment and safety protocols, enrollment, teacher training, and safety requirements. These additional costs have complicated the very ability of these important businesses to stay open and provide crucial support for our working parents.
If working parents don't have high-quality and accessible care for their children, then they cannot go back to work fully and be productive. The productivity of our employees determines the strength of Missouri's workforce, and right now, we could be doing more to support our fellow workers. Missouri families are struggling, and those struggles stunt the growth of our economy.
In our state alone, 294,000 children, or 71%, under the age of six have parents in the workforce. The majority of these children are in non-parental care for more than 10 hours a week. Many Missourians reside in child care deserts, or areas where there are more than three times as many children as licensed child care slots, making it difficult for working parents to access child care programs. Furthermore, child care in Missouri is very expensive, costing more than in-state college tuition, on average. Child care programs are out of reach for most working families in Missouri, which affects our state's economy and that of our nation.
The benefits of a strong child care system are many. Beyond the help for parents and their young children, bolstering child care would attract other innovators and entrepreneurs to our state, which would help our economy flourish in both the short and long term. Improving the accessibility and quality of child care in Missouri would help support the economy for generations to come.
We simply cannot stand by and have the child care sector collapse. While I applaud Congress' bipartisan pandemic relief package that allocated $10 billion to help stabilize the child care sector late last year, there is more work to be done. Continued support for child care systems in our state and around the country are essential to support providers and families and get our economy back on track.
Business leaders like me who are members of ReadyNation — a national network of more than 3,000 business executives focused on strengthening workforce development and the economy through the promotion of smart investments in America's children and youth — urge Congress to take additional bipartisan action that supports the child care sector. Missouri's representatives and their colleagues should prioritize funding for the child care sector.
Bipartisan cooperation is imperative in supporting working families in Missouri and around the country who rely on child care to go to work. Bipartisan lawmakers agree that direct funding for child care providers is needed. The year-end relief package was an amazing step forward, but we still have a long way to go in making sure working families around the country have access to high-quality and affordable child care. If we want Missouri to be a destination state for those — especially young families — seeking to take advantage of economic opportunities, we must act with intention. Now is the time for togetherness and unity across parties to accomplish an important goal: strengthening and expanding the child care sector to support a prosperous economy.
Maxine Clark is the Founder of Build-A-Bear Workshop and chief executive of the Clark-Fox Family Foundation; she is also a member of the ReadyNation CEO Task Force on Early Childhood.