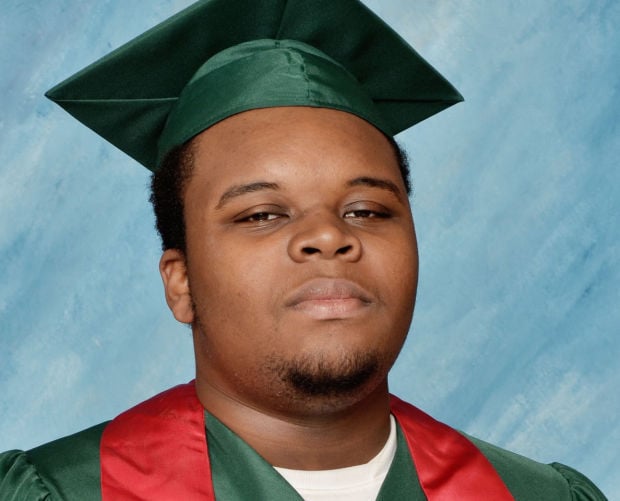 Twenty-three years after Rodney King and just two after Trayvon Martin, the tragic story of unarmed black youth like Mike Brown being shot dead by police is an all-too-common one. But news media fuel the fires of racism every time they choose an accompanying photograph in which the victim resembles not the beloved son, brother, and friend his loved ones say he was, but the scary thug police assume he was.
Times have changed. Thanks to citizens' widespread use of social media, journalists and editors can choose from victims' Facebook and Twitter photographs to accompany their pieces. Their social media accounts feature happy photos of themselves with family and friends, at birthday parties and graduation ceremonies. But news media don't choose these happy photos.
Instead, outlets such as KSDK and the New York Daily News accompanied pieces about Mike Brown's slaying with photos of him posing in ways that might be construed as threatening and intimidating to white audiences. Unfortunately, by making these racially charged photo selections, the news media are setting an agenda that convicts young black men in the court of public opinion.
Selecting such unsympathetic photographs to represent young men who have been forever silenced through death — who can never tell their side of the story — is unjust. It also echoes broader patterns in film and television, in which black men are too often depicted not as three-dimensional human beings, but as threatening menaces — a stereotype that media critics and organizations have critiqued for decades, in reports like the Screen Actors Guild's 1993 Women and Minorities in Television and 1998 Casting and Fate.
According to experimental studies, this same stereotype causes police officers to make split-second, erroneous decisions to shoot unarmed black men — but not their white counterparts (as reported by B. Keith Payne in "Weapon bias: Split-second decisions and unintended stereotyping," published by the journal Current Directions in Psychological Science in 2006). The politics of the media's race representation have real, material consequences for all people, but for black youth, media representation can be a matter of life or death.
What the news media need to learn is that their photo selections create a split-second bias in the public arena. And that, too, can be a matter of life and death.
Today, however, the stereotype of the threatening black man has sparked a new social media movement to be reckoned with. Empowered black youth are using Twitter to speak back against the journalists' bias in photo selection by posting a pair of their own photos — one that would be perceived as positive, one negative — to ask the hashtag question: "#IfTheyGunnedMeDown, which picture would the media use?" The hashtag trended on Twitter on Sunday and Monday and is still going strong.
This could be breaking news for the news media: There are less racially distorted images of young black men available, and choosing them could go a long way toward mitigating prejudicial tendencies in news coverage.
Rebecca Hains is the author of "The Princess Problem: Guiding Our Girls through the Princess-Obsessed Years" and a frequent contributor to the Christian Science Monitor's "Modern Parenthood" blog. Robert E. Brown is the author of "The Public Relations of Everything"; his commentary has appeared in the Boston Globe and other newspapers. Both are professors of communications at Salem State University in Salem, Mass.