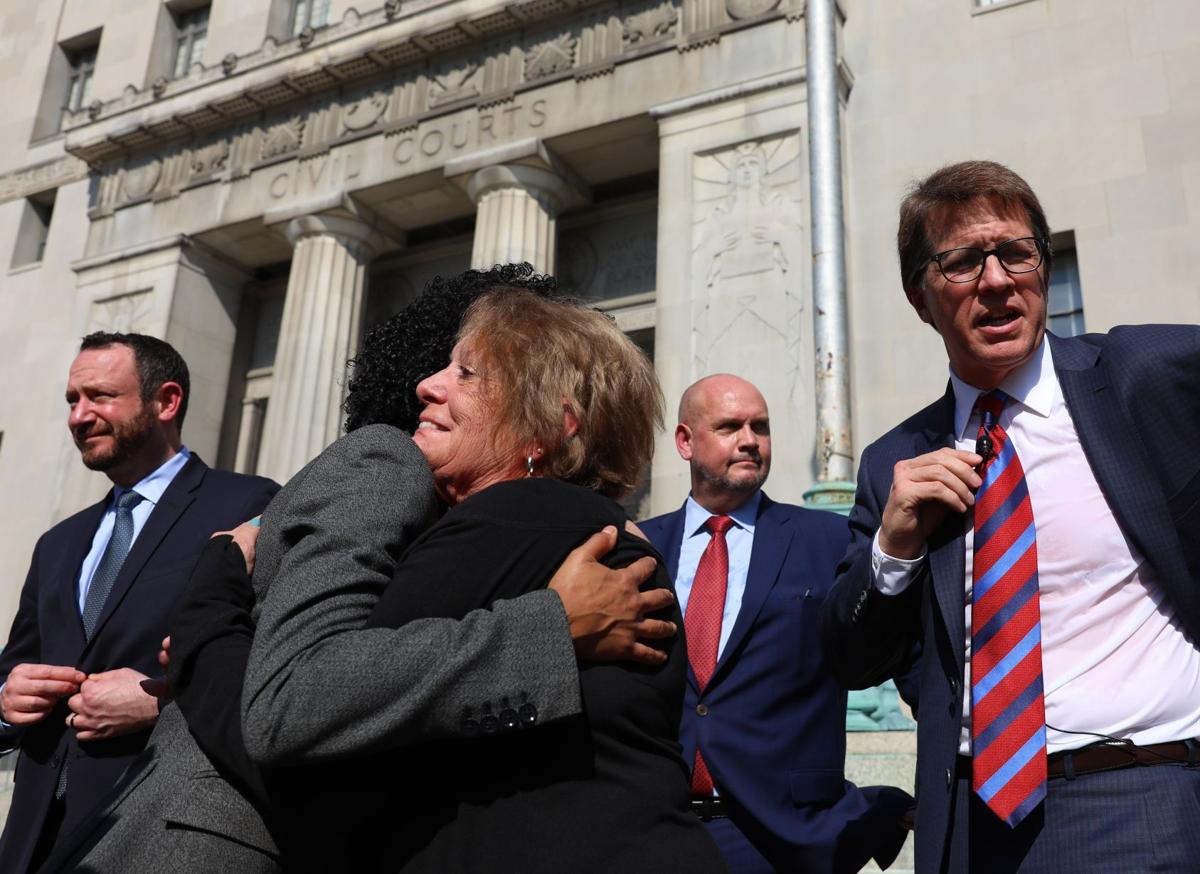 A headline-grabbing case not long ago, Ingham v. Johnson & Johnson, that took place right here in St. Louis has become a textbook example of a state court lawsuit so rife with legal errors that it now threatens the fairness and foundation of the judicial system across the country.
With so many well-reported irregularities tied to this case, it begs the question: Why was the trial held in St. Louis in the first place?
It turns out the trial attorney masterminds behind Ingham had about 4.7 billion reasons to bring their claims to St. Louis.
In 2018, jurors here awarded the plaintiffs in this case $4.7 billion. It was an astounding, logic-melting amount. While an appeals court later reduced that to $2.1 billion, the case remains a clear example of the risks posed by activist courts and opportunistic plaintiff attorneys.
And while this case was heavily influenced by some of the unique problems in St. Louis courts, we know plaintiff attorneys will use the lessons learned here. They also will look to exploit biased courtrooms across the country by finding even the thinnest of connections between their cases and the state.
In Ingham v. Johnson & Johnson, the massive payout was confirmed despite numerous legal errors and the fact that the ruling flouted U.S. Supreme Court precedent and well-established laws governing civil litigation. Most importantly, it ran headlong into the fundamental right of due process guaranteed by the U.S. Constitution.
Despite these concerns, the Missouri Supreme Court declined to review the lower court's ruling. Now Johnson & Johnson has filed a petition for certiorari to the U.S. Supreme Court. The company is asking the highest court in the country to help bring fairness and justice back to our judicial system.
The argument is straightforward.
Plaintiffs brought their case in Missouri despite only the most tenuous connections to the state: Of the 22 plaintiffs, only five lived or worked in Missouri. As a result, a jury of Missourians was asked to follow 218 jury instructions from 12 different states that took more than five hours to read.
Moreover, the trial court grouped the 22 plaintiffs together in a legal maneuver called joinder, essentially blurring the specifics of each claim to spin a single compelling narrative. Presented with junk science, a mind-boggling array of jury instructions and a judge who ignored legal precedent, the jury awarded $25 million in compensatory damages to each of the 22 plaintiffs and an additional $4 billion in punitive damages.
That left the trial attorneys standing to pocket a very significant sum in fees. They came to Missouri and simply hit the jackpot.
We all agree if a company does something wrong, it should make things right. That's only fair. But fairness also requires that legal rules are followed and precedent is upheld. Sadly, neither occurred in this case.
Ingham also raises important questions about the circumstances in which courts may review claims from out-of-state plaintiffs against out-of-state defendants. Here, the link to Missouri was flimsy at best for the majority of the plaintiffs.
In most instances, the product was neither purchased nor used in Missouri. Plaintiffs' lawyers chose Missouri as the venue for this case not because of a clear and logical connection to the alleged injuries but rather because they rightly assumed they'd find a very friendly judge and jury.
Unfortunately, Missouri courtrooms are well-known for being slanted against employers. The state's legal climate is consistently ranked among the least fair in the nation.
Fixing this at the state level has been the primary focus of the Missouri Chamber in recent years. We have several successes to show for it. In 2019, the Legislature passed venue and joinder reform. In 2020, lawmakers created new limits on punitive damages to prevent the kind of damages abuse we saw in this case.
These reforms would have prevented this profiteering by trial attorneys. Missouri courtrooms can no longer be exploited in this way. We followed up on these successes with a push to pass a strong coronavirus-liability protection bill into law.
But while verdicts like we saw in 2018 with Ingham v. Johnson & Johnson are much less likely in Missouri following these reforms, this pattern of venue shopping is dangerous and should concern every American.
If allowed to stand in this case, trial attorneys will simply move to the next state and then the next, funneling cases in search of billion-dollar verdicts paid for by companies and communities in every corner of the country.
State authority will be undermined, and businesses from Virginia to Oregon will be subject to the rules and laws of whichever state is most appealing to the plaintiffs' bar.
Especially now, as our economy recovers from a pandemic that has shaken businesses large and small, America's companies need certainty. They need to know the rules will be followed and the rights of defendants respected.
The U.S. Supreme Court has the opportunity to make that clear.