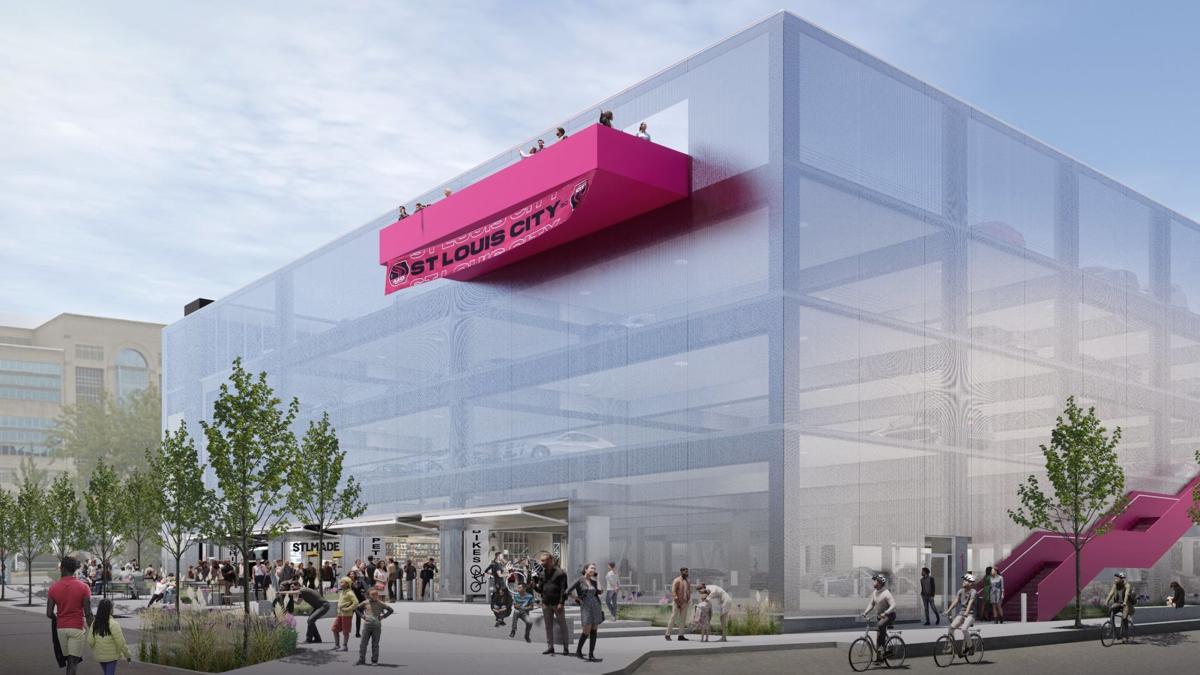 The announcement in October of a land deal on Grand Avenue to develop a QuikTrip illustrates what is wrong with St. Louis. St. Louis University's original plan for the land called for a "signature development." Somehow that morphed into a gas station. The public is constantly blindsided by projects like QuikTrip.
No one — not the city government, nor SLU nor the urban planning department — seems to be representing the interests of the people of St. Louis. Government officials and the university should be civic leaders in thought and debate on the future of St. Louis, not obstructing and ignoring the public.
No one can deny the failures and need for change in St. Louis. If proof is needed, drive around north St. Louis neighborhoods and most of the south side. The public should have a voice in shaping their city and taking ownership of where they live while building a quality environment that serves everyone.
Project Connect is leading planning efforts in neighborhoods around the National Geospatial Intelligence Agency site and emphasizes public participation. Yet it is not the complete system of public involvement needed to be effective for residents.
Flaws in public participation are highlighted by the Great Streets Project in Grand Center. The public decided that any parking garages should include commercial storefronts and pedestrian-friendly uses along the streets to support walking activities and events that occur in Grand Center.
These recommendations were ignored by Fox Associates, which built a massive parking garage on a key site on Washington Avenue. It is now a pedestrian dead zone. What's worse, the company received public money to build it.
In contrast, the St. Louis Soccer Club's recent announcement of a garage puts retail and event space on the first floor and, the club says, "is part of plans to reinvigorate the Downtown West neighborhood around the soccer stadium."
Two developers, two solutions. This is why city government should have a process to promote overall strategies and plans in the interests of the citizens. The soccer club's solution works to strengthen the surrounding neighborhood while the Fox Associates garage undermines community success.
The city of London has a process of public participation that St. Louis should consider using as a model. Londoners have an ongoing process of democratic inclusion. There is a major planning review for the city and its neighborhoods every five years and a plan revision every year.
If the London model applied, the citizen recommendation for parking garages in Grand Center would be codified in the city's yearly revision along with other adjustments and findings. Developers then would have to include such concerns if they hoped to be granted building permits.
This organic process of public engagement includes both maps and written strategies and goals giving everyone access to materials that describe in detail what is expected of developers in meeting the needs of citizens. London city literature states that this model ensures "planning decisions are open and transparent" and decision-makers "engage the City's communities throughout the preparation of all planning policy documents."
It is not just the neighborhoods around the current NGA site that need such a system; every part of St. Louis city should include citizen involvement. London has a comprehensive local plan with public input that considers every facet of city building. This includes citywide strategies for everything from transport to affordable housing, climate change and even crime. This document, accessible by everyone, has goals concerning the public interest that every developer must follow for projects to gain approval.
In addition, there are detailed plans for each neighborhood expressing the best solutions and uses to strengthen the community. An important street like Grand Avenue would have such uses taken into account based on citizen voices and needs. A project like QuikTrip simply would not occur without vigorous public discussion about alternatives.
The city also has a role as architect of the people. This means the city has to convert neighborhood preferences into options and ideas for consideration by the public. An international architectural idea competition is one way to generate possibilities. The Gateway Arch was the product of such an architectural competition, an idea that is used frequently around the world in city building.
London's website states that "good design is a key aspect of sustainable development, is indivisible from good planning, and should contribute positively to making places better for people." It is the role of St. Louis to present these design choices. City government is in the position to manage the built environment, transit, connectivity and create public space in a way developers cannot.
St. Louis can become a great city again, but only if there is a democratic process that is the voice of the people.
Greg Michaud is a Vietnam veteran who lives in south St. Louis.