The $241 million from the Rams settlement is a drop in the bucket in investments that are needed to revive St. Louis. The question is never asked why a city in an ideal location in the center of the nation is not an economic and social powerhouse in the country.
Why are so many other Midwestern cities succeeding while St. Louis is failing? City government partners with developers and corporations vigorously. There are some wonderful projects that are assets to the region like the new soccer stadium.
The city takes care of top-down governing but ignores from the bottom up. That is, its neighborhoods. This was highlighted in a Feb. 9 Donnybrook interview with James Clark of the Urban League. He pointed to a family and neighborhood crisis and said we have done enough studies and collected enough data. "We need to be on the ground in the neighborhoods, on the front porch and in the living rooms in these communities." Urban League has done this and has urban engagement specialists on the streets to heal and rebuild the soul of daily life.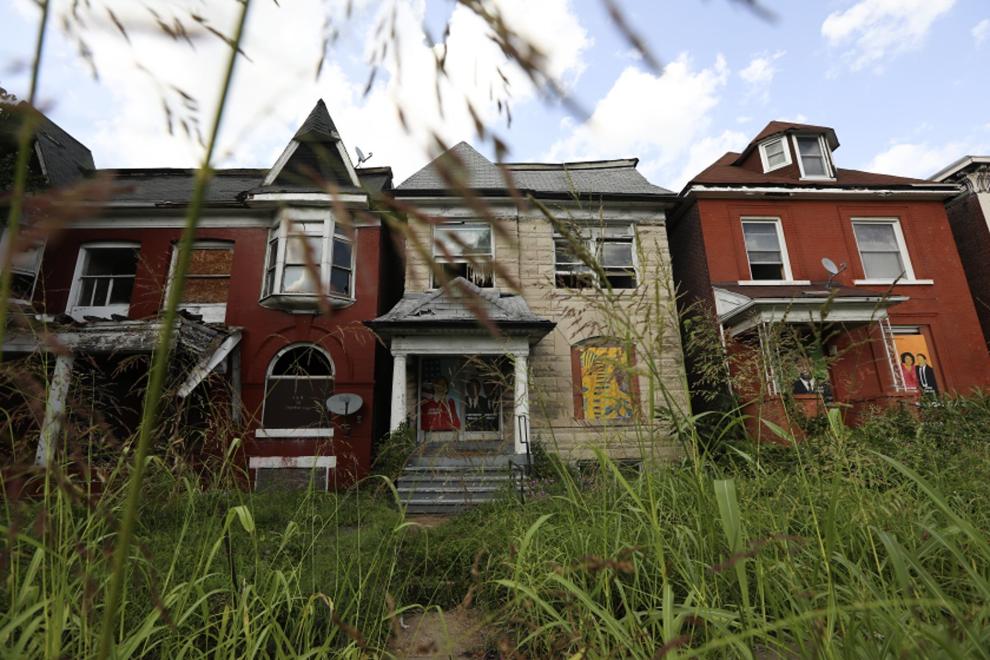 What is missing in St. Louis is the framework for boots on the ground support in these neighborhoods for organizations like Urban League. The best-governed cities have a working system of government that serves the citizens at the neighborhood level. These cities have a system of planning that involves residents in neighborhoods answering the questions of what people need to have a successful neighborhood. What is missing in the neighborhood, how can it be made better for all residents? The resulting forward-looking, proactive plan offers the blueprint of a strategy for rebuilding the neighborhood.
These plans are treated as ongoing and renewed every five years, empowering the neighborhood to make judgments and adjustments after a period of time. This keeps the renewal of the community a topic of conversation at churches, community organizations and at home. As can be expected, there is as much variety in this resident/government framework and how it works in participating cities. The best cities also codify citizen rights to be involved in governing their city as the city sponsors continuous public input and discussion on how to best rebuild each neighborhood.
The city provides technical, design as well as organizational help to each neighborhood to empower the residents to have a voice in shaping their rebuilding plan. If this process were done for every neighborhood in St. Louis within a two- to three-year time span, it would lay the foundation for strategic decision-making for the whole city.
North St. Louis needs major investment but would gain its greatest success with an overall vision that creates purpose and turns St. Louis into a functioning whole. The existing resources the city now directed to random projects would be able to be applied in a systemic, strategic way after a broad understanding what it is going to take to improve all neighborhoods in the city becomes clear.
This would result in a citywide plan defining strategies for reviving neighborhoods and requires the city to make serious investments and commitments to rebuilding these communities. This framework will attract investors who see purpose and a path for their investments to grow and succeed.
In practical terms, the St. Louis Planning and Urban Design Agency already does community engagement based on their limited budget. Expanding the agency's efforts to produce neighborhood plans for the whole city with followup until the next five-year planning session would require a fraction of the $241 million available. This is for a permanent framework of city building and the tools that provide city residents the means to improve, enhance and make their communities better places in which to live.
Reducing crime starts with building high-quality, healthy neighborhoods to raise children. It is a major responsibility of city government to ensure its processes respond to this necessity. There are plenty of other cities to look at as examples that use an inclusive citizen structure to strengthen their neighborhoods. The failure to establish a framework of citizen involvement is the fatal flaw of St. Louis. Correcting this would help organizations like Urban League become more effective, and the concerns of corporations like Emerson and Centene would be addressed. This single action, establishing democracy in neighborhoods as a citizen driven process of city building will transform St. Louis.