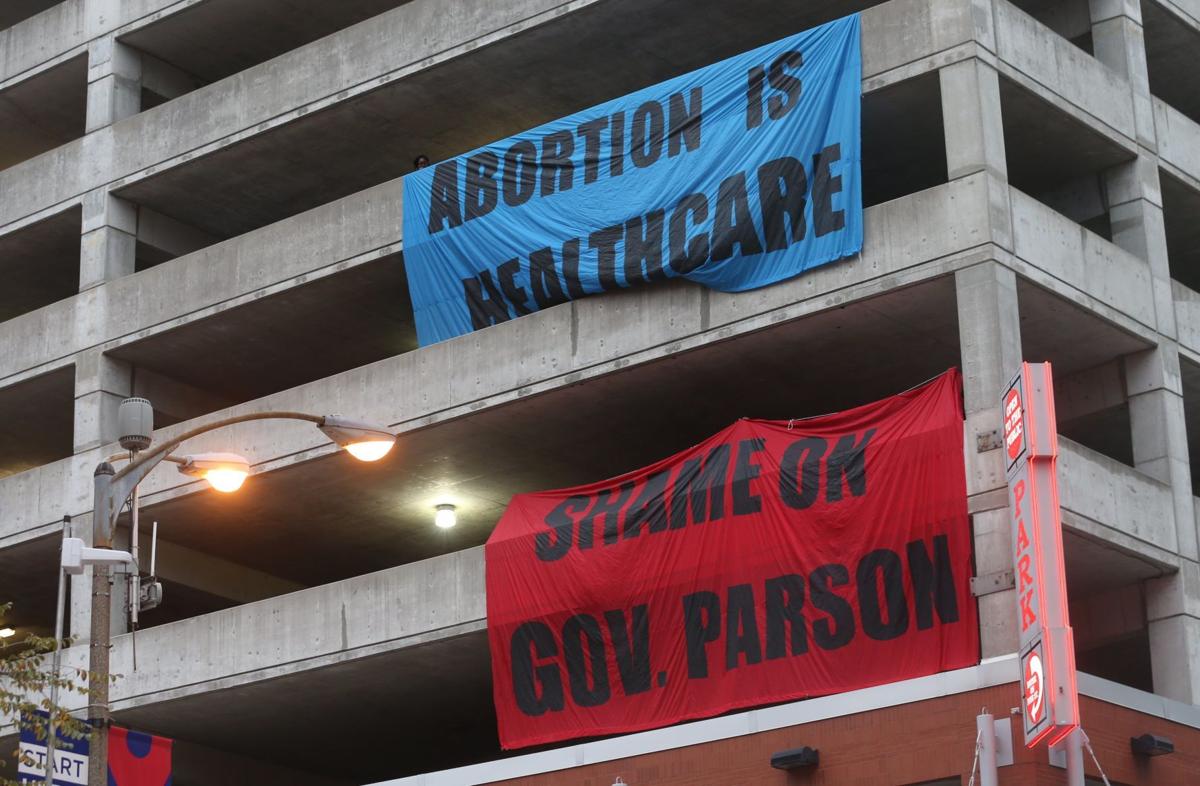 A month ago, President Joe Biden's administration issued an executive memorandum on women's health. Among other things, the memo directed the Department of Health and Human Services to review and consider rescinding Donald Trump-era regulations for the Title X federal family planning program. A month ago, this was an adequate — even celebratory — first step. But too much is on the line to wait any longer. Missouri needs relief now.
The Title X program is a vital public health program that serves over 35,000 Missourians every year. It provides family planning and other preventive health services for low-income, un- and underinsured individuals who otherwise have limited access to such services. It has been a pillar of the public health safety net for 50 years. Garnering widespread, bipartisan support over its life, Title X was initially passed by a Democrat-controlled Congress and signed into law by a Republican president. However, Trump-era changes to the program designed exclusively to "defund" and isolate Planned Parenthood have again politicized the program and had sweeping consequences for providers, patients, and public health — in Missouri and across the nation.
The Trump "gag rule" prohibited provider referrals for abortion services and subjected participating health centers to physical separation requirements so onerous they would be near impossible with which to comply. Although the majority of Missouri Title X health centers made the difficult decision to stay in the program, Planned Parenthood of the St. Louis Region & Southwest Missouri — one of Missouri's largest subrecipient agencies — was forced to drop out of Title X, leaving more than 5,000 Missourians to seek services elsewhere or go without them.
The rule has encumbered those providers who stayed in the Missouri health center network by subjecting them to needless and time-consuming administrative work to stay in compliance with the program. Nationally, these policy changes have left more than 1.5 million people without access to Title X-funded services and created barriers to care for the very people the program was created to help. Implemented in 2019, March 4 marked the two-year anniversary of this damaging rule.
The coronavirus public health emergency has made restoring and rebuilding the Title X network more urgent than ever before. We need to fix Title X now for the thousands who rely on it for essential services like birth control, breast and cervical cancer screenings, sexually transmitted infection testing and treatment, and pregnancy options counseling.
Every day these regulations remain in place, the federal government is dictating a lower standard of care for low-income patients — disproportionately impacting rural areas and communities of color. Every day these regulations remain in place, patient autonomy is negatively affected and reproductive health, rights and justice go unrealized.
The U.S. Senate this month narrowly confirmed Xavier Becerra to lead the Department of Health and Human Services. In collaboration with the Biden administration, the department must act now, taking swift action to suspend enforcement of Trump's egregious regulations and issue an Interim Final Rule that reinstates the regulations that governed the Title X program prior to 2019. Doing so would not only make it right for those who rely on Title X services, but it would also advance the administration's explicit priorities related to health access and equity.
The U.S. Supreme Court has meanwhile decided it will review American Medical Association v. Cochran, a legal challenge to this rule. Even more reason the Biden administration and Department of Health and Human Services needs to act now to rescind this rule and restore the patient-provider relationship.
As the sole grantee of the Title X program in Missouri for 40 years, Missouri Family Health Council, Inc. is encouraged that President Biden has placed an emphasis on access to health care so early in his term. But that alone is not enough. Actions, not words, impact people's lives. He and his administration must act now to fix Title X and make it right. Missouri and the nation cannot afford to wait any longer.