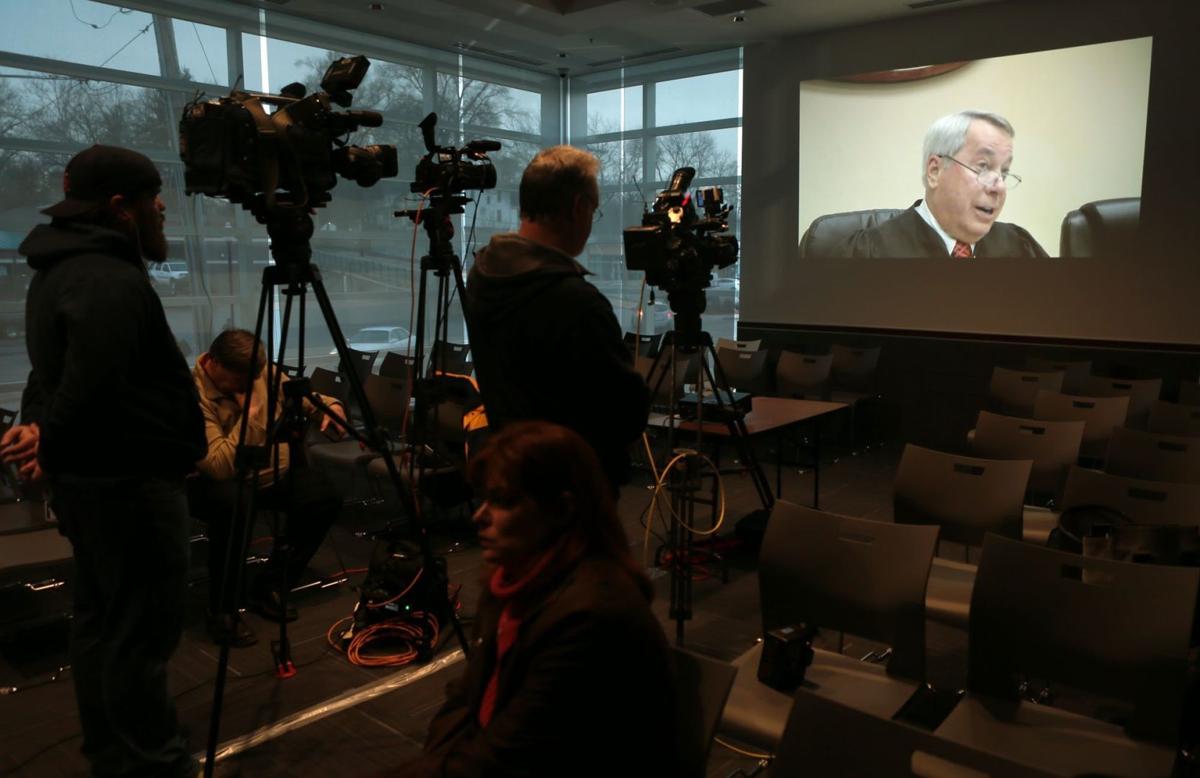 Attorney General Jeff Sessions rescinded the Department of Justice's "Dear Colleague" letter, which was issued to state and local governments to remind them of constitutional standards in the use of fines and fees. The letter arose from the department's Ferguson investigation. Now, as if to follow in Sessions' footsteps, state Sen. Bob Dixon, R-Springfield, wants to undo the state's post-Ferguson reforms. This is a mistake.
The DOJ's investigation into the Ferguson police department revealed sobering facts about criminal justice in local municipal courts. The investigation concluded that Ferguson police and staff were expected to use the city's criminal justice system, not to protect the public, but to produce revenue for the city, "leading to procedures that raise due process concerns and inflict unnecessary harm on members of the Ferguson community."
For instance, one man was confronted by police while cooling off in his car, searched without cause, and charged with eight code violations — including not wearing his seat belt in the parked vehicle. Unfortunately, Ferguson was not alone: Many Missouri municipalities used fines and fees as significant sources of revenue.
To stem these abuses, Missouri passed a slew of reforms to remove revenue incentives, remove conflicts of interest and promote good governance. But a bill has been introduced that would roll back Missouri's municipal court reforms. Among the changes that Dixon's Senate Bill 553 would make: Municipalities would once again be able to suspend driver's licenses to coerce payment of fines or fees; incarcerate individuals for the nonpayment of fines related to minor violations; and ticket rental properties without being subject to code enforcement reforms. The bill also eases reporting requirements and restrictions on how much municipalities can rely on municipal court revenues.
This bill is not "starting a conversation." It is bad policy that harms lower-income communities and violates the U.S. Constitution.
Sen. Ed Emery, R-Lamar, has a similar proposal with Senate Bill 692.
When cities use their court system to raise revenue, it traps lower-income citizens in a cycle of poverty. It places burdens on some of the most vulnerable members of society. Criminal defendants are disproportionately lower income, yet this system places the burden of financing the criminal justice system on them. When people cannot pay up, draconian sanctions like suspending driver's licenses or incarcerating defendants only makes life harder. After all, it is almost impossible to earn money to pay a fine when you do not have a license to drive to work or when you are locked up in a municipal jail.
This approach also increases tension between the police and the communities they serve. Turning law enforcement into revenue collectors also distracts them from their actual mission to protect residents from harm.
Using the criminal and civil justice systems to produce revenue is unconstitutional because it subverts the administration of justice to municipalities' desire for revenue. The Ferguson investigation revealed that "the court primarily use[d] its judicial authority as the means to compel the payment of fines and fees that advance the City's financial interests." But the U.S. Supreme Court has said that defendants cannot be jailed simply for being poor, and prosecutors and municipal judges cannot have a financial incentive to convict defendants.
Judges and prosecutors should be neutrally enforcing the law, not convicting defendants to fill cities' coffers (and indirectly pay their own salaries). Police departments should be tasked with protecting and serving the public, not collecting revenue. Many Missouri municipalities were violating these basic tenets of our criminal justice system. Missouri's Legislature should not allow them to return to their bad old ways.
Josh House is an attorney with the Institute for Justice.