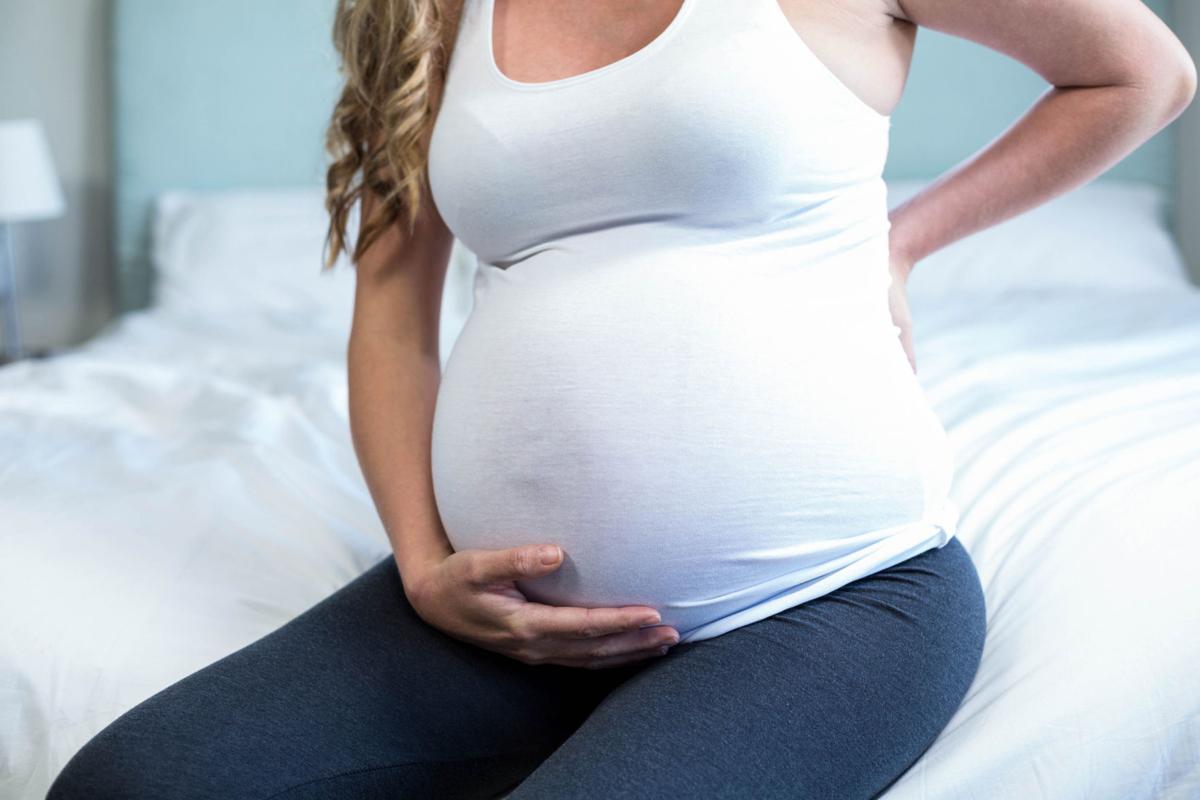 One of us asked a friend: "Are you afraid of pregnancy?" She responded with a sense of confusion. "I haven't really considered that. Nobody ever discusses the ways that things can go wrong." Her sentiments embody the general public perception that pregnancy is an event that most women go through relatively unharmed. Unfortunately, the reality is that mothers die during pregnancies in recurrent high-risk scenarios.
Missouri in particular has struggled to deal with maternal mortality associated with these high-risk pregnancies more so than the majority of the United States. Dr. Ebony Carter, a high-risk obstetrician at Barnes-Jewish Hospital, sums up one of the issues driving maternal mortality rates here quite simply: "The data sucks." She highlights how OB/GYNs in Missouri don't have the tools to track risk factors associated with pregnancy. This makes studying the bigger picture extremely difficult.
Even though the data aren't great, the trend is staggeringly clear. Missouri is playing catch-up with the rest of the country. A United Health Foundation study measured the national average maternal mortality rate at 19.9 deaths per 100,000 live births. Missouri lags behind, ranked 42nd out of 50 states with 28.5 deaths per 100,000. St. Louis County had a maternal mortality rate of 22.1 and St. Louis city had a whopping rate of 51.1. Meanwhile, multiple states have slashed maternal mortality rates to as low as 5.8 deaths per 100,000. So what is the cause of this disparity?
While poor data collection creates significant hurdles for obstetricians to improve and monitor care, Dr. Carter believes it is not the main cause. Medical and social issues contribute to the disparity in maternal mortality rates between states like Missouri and those like California and Massachusetts. When we view this issue through the lens of how the Medicaid expansion mandate was handled differently by these states, the link between Medicaid expansion and improved maternal health becomes alarmingly clear.
States such as California and Massachusetts have expanded Medicaid, which allowed many more low-income residents to sign up for health insurance. Many states, including Missouri, chose to not proceed with this expansion. Currently, in Missouri, pregnancy qualifies you for Medicaid. However, within six weeks of delivery, these women are kicked off the program. After that, they lose the ability to get the health care they need to stay healthy.
With the current political landscape in Missouri, it is unlikely that Medicaid will be expanded. Regardless, we can still make progress on reducing maternal mortality by making it easier for physicians to practice and monitor their care quality.
California has already taken the initiative on this issue. When the measure for maternal mortality was still being developed as a diagnostic, California decided to create a coalition of obstetricians, public health professionals and hospital administrators to reduce maternal mortality. The result was the California Maternal Quality Care Collaborative, a comprehensive information base and data center that gathered and studied data on mortality rates and pregnancy complications in an unprecedented way.
Other states have also collaborated to create statewide maternal data centers, which hospitals can use to monitor and document statistics related to pregnancy risk. According to Dr. Carter, they have nothing close to anything like this at Barnes-Jewish.
The California center was founded in 2006. Since then, the collaborative has created and implemented standardized guidelines, tool kits and webinars to educate health care providers on proper practices to make sure the entire care team is prepared to treat pregnancy complications. The program had unprecedented success. When it was founded, California's maternal mortality rate was 16.9 deaths per 100,000 live births. According to the 2016 Health of Women and Children Report, California is now at six. In that same time period, the maternal mortality rate in the United States has risen and Missouri's has increased even more.
It's time for St. Louis to step up. St. Louis is already the model for health care in the state with some of the best health care providers and hospitals in the nation. The city should partner with local hospitals to create a scalable system that OB-GYNs can use to track relevant pregnancy-related statistics in real time. This will help providers develop the bigger picture view of pregnancy risk that is sorely needed.
Anirudh Prabu is an undergraduate student at Washington University studying microbiology and global health. Email him at anirudh.prabu@wustl.edu.
Ishaan Shah is an undergraduate student at Washington University studying biology and political science. Email him at ishaanshah@wustl.edu.