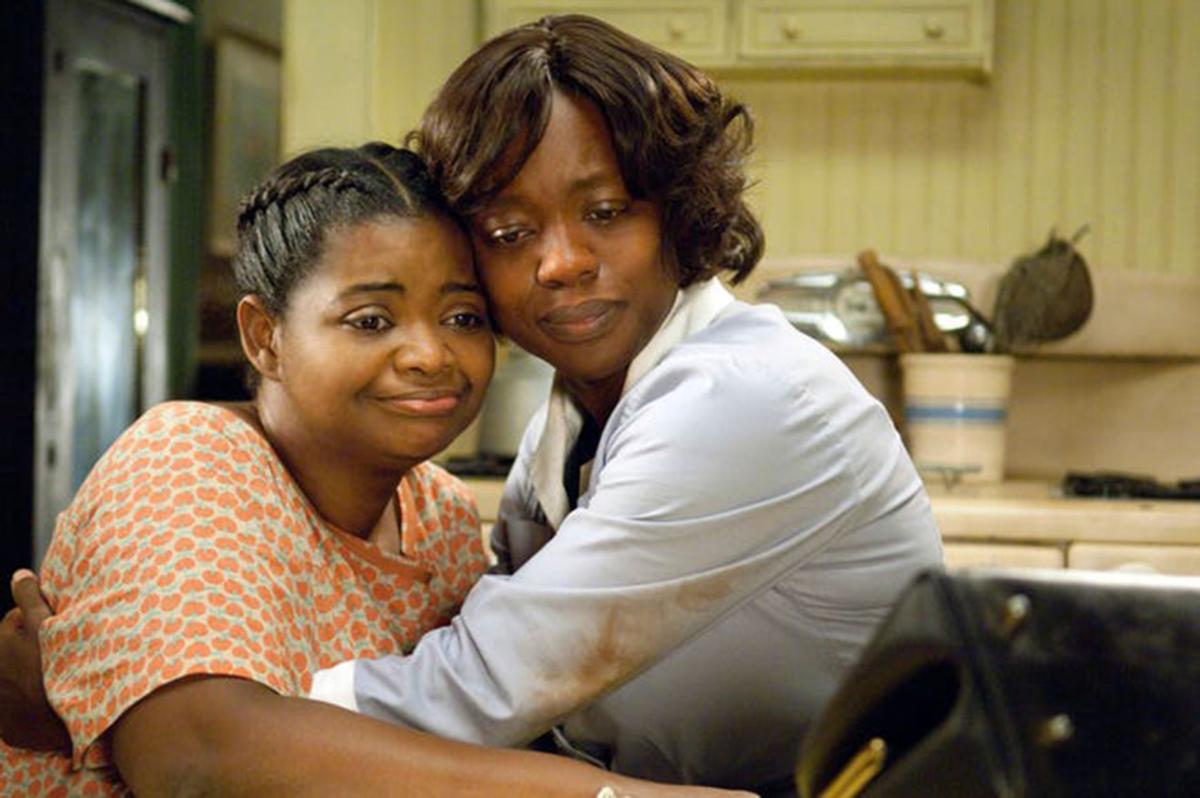 As we've come to the close of a monthlong celebration of women in America, I would be remiss not to mention the women placed in my life as motherly angels and the guiding force of all that is good within me.
In 2011, Walt Disney Studios introduced a motion picture in the United States entitled "The Help." The film reflected on a book written by Kathryn Stockett featuring a star-studded cast, including veteran Black actresses Cicely Tyson, Viola Davis and Octavia Spencer.
The novel and film display a powerful portrayal of a young white woman aspiring to become a journalist who formed a relationship with two Black maids in the segregated South. The story reflects the maids' mindset, exposing racism faced daily, as they worked as domestics and nannies for white families.
"The Help" referenced Black domestic workers in the 1960s American South giving the graphic, moving novel and the film its name.
Watching the film drew me back to my childhood in south St. Louis as I would hear before daylight from my bedroom the rattlings of my mother preparing to leave us and report to work as a domestic for a white suburban family.
At the time, there were six of us in a family that would eventually total seven, and I was the youngest child, the baby boy. My mother's absence left me in the care of my four older sisters, and the eldest sister adopted the temporary status of the matriarch, chief cook and bottle washer.
The more significant challenge of our motherlessness-by-morning dilemma was that five adolescent children needed a parent's care. The good news is that a phone call away was our grandmother, aunt and five other Black, bold and beautiful first cousins who would be ready, willing and able to assist at a moment's notice.
Tragically my siblings and I weren't alone in this struggle. The immeasurable strength of many other Black children who were partakers with us in this motherless generation helped push us along and help bear the pain.
These were the women who raised me. These were the women from which I garnered strength, decency and integrity. Watching them go through the difficulties of Black womanhood gave me great respect for Black women.
I am proud to say without any hesitation that I know the characteristics of a strong Black woman. The cliché of a strong Black woman being a superwoman bearing a resemblance to the character of Madea, played by Tyler Perry in his movies, bears little resemblance to the truth. I ascertain that the strong Black woman is a woman who understands the centuries-old overlooked trauma of Black motherhood.
It is the truth that the overarching characteristics of the strong Black woman is strength, self-reliance and self-containment. She is the preserver and nurturer of her family, and much too often, the protector and provider.
There is enormous pressure that I witnessed in the Black women around me over the years. They had to perform as superwomen. It was a must for them to project strength, self-sacrifice and walk with untattered emotion to cope with the stress of gender, racial bias and discrimination in their lives.
From our third-floor window in the St. Louis housing projects, I watched my mother headed to the suburbs to surrogate the privileged children who awaited her with excitement for the start of their day. As she walked in a steady cadence, I realize now that my mother's winter coat became her armor, and her worn shoes lined with cardboard represented her feet shod for the battle of racial discrimination.
I can only imagine how alone she must have felt, which makes me even more grateful for the silent army of Black women that she depended on and carried with great confidence in her heart.
It was this soldier and an army of 12 other majesties that stood with her, presenting a face like flint amid racial adversity.
The superwoman I see represents an arsenal of strength. She finds it her duty to conquer emotion while resisting vulnerability. The superwomen who raised me were driven to succeed and found a way where no way seemed plausible. These 13 black magistrates wore heavy crowns and were always willing to make room at their table for others who had need.