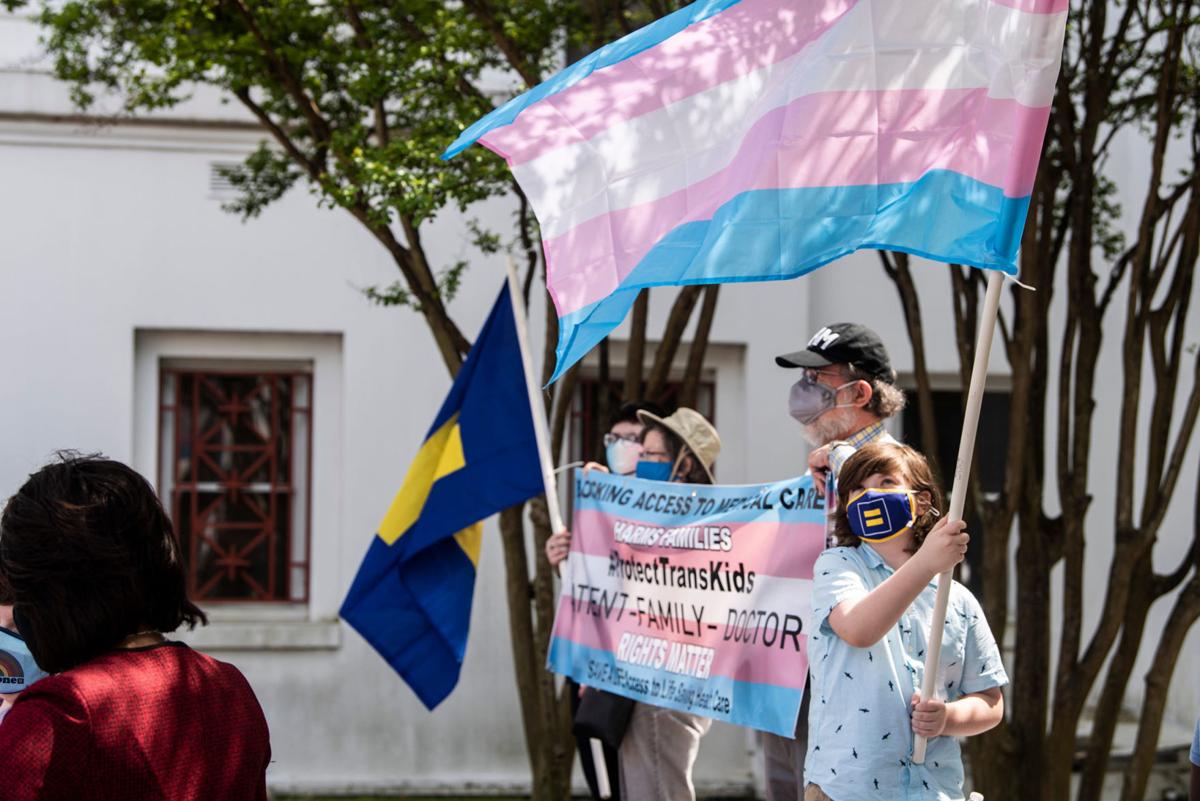 Some readers may have seen business lawyer Brandon Boulware's recent moving testimony before the Missouri House Emerging Issues Committee advocating for the fundamental rights of his transgender daughter to have her childhood. I, too, am the father of a transgender daughter, and his plea resonated deeply with me. We want our children to be safe, loved, happy and able to flourish. We want that opportunity for them right here in Missouri, the state we call home.
Our daughter's expression of her truth has manifested as a gentle roar since she was a toddler. Assigned male at birth, she chose friends who were girls from the time she was younger than 2 years old. At 3, she started to wear her little sister's Cinderella nightgown and play clothes at home, and clipped bows into her blond hair. She became a state-winning gymnast by age 7, her grace on floor routine revealing her proud expression of feminine elegance.
On the eve of her 8th birthday, she told my wife, "Something got mixed up in your tummy, and I should have been born a girl." At that moment we knew that the story she had been revealing to us all along now had a path forward. After engaging a team of professionals, including the amazing Transgender Center at Washington University, we came up with a plan to support our daughter as she lived her most authentic life.
It was a shock to absorb this reality. I honestly wasn't prepared to be the father of a transgender daughter and didn't know a lot about it. It was scary to imagine what I felt would be a difficult life for my child and our family. I knew I loved my child with all my heart and wanted to protect her. I feared grieving the loss of the child I thought I had.
She would surely face rejection and mockery rooted in misunderstanding. What kind of family life would there be for her as an adult? What would this mean for her employment prospects? I remember all those fears and now, because of bills pending in front of the Missouri Legislature, I have to add to these questions. Will she have access to life-affirming health care? Will my parenting decisions face criminalization? Can she be part of a sports team?
Over the summer during elementary school, she commenced her social transition and embarked on her happiest version of herself. Her peers took a matter of minutes to process the change and have never looked back. Caring adults simply wanted to know what to say and do to be supportive, because few had any experience with a transgender person.
After my daughter lived — no, thrived — for six months as the girl she always was, we celebrated her legal name change and had a party to mark the occasion. My child has never been happier. We wish every transgender child could be as fortunate and have the support of their family, friends, school and community to live as they are.
As a father, I am concerned about the cruelty we see toward transgender people. I'm disheartened to see it from a government that is supposed to further equal rights for all. Join me — and others like Boulware — in speaking out to support transgender kids, just as they are. It is really very simple, and no more or less than any parent would want for their child.
Nathan Fields lives in Clayton and is an executive in the St. Louis agricultural community.