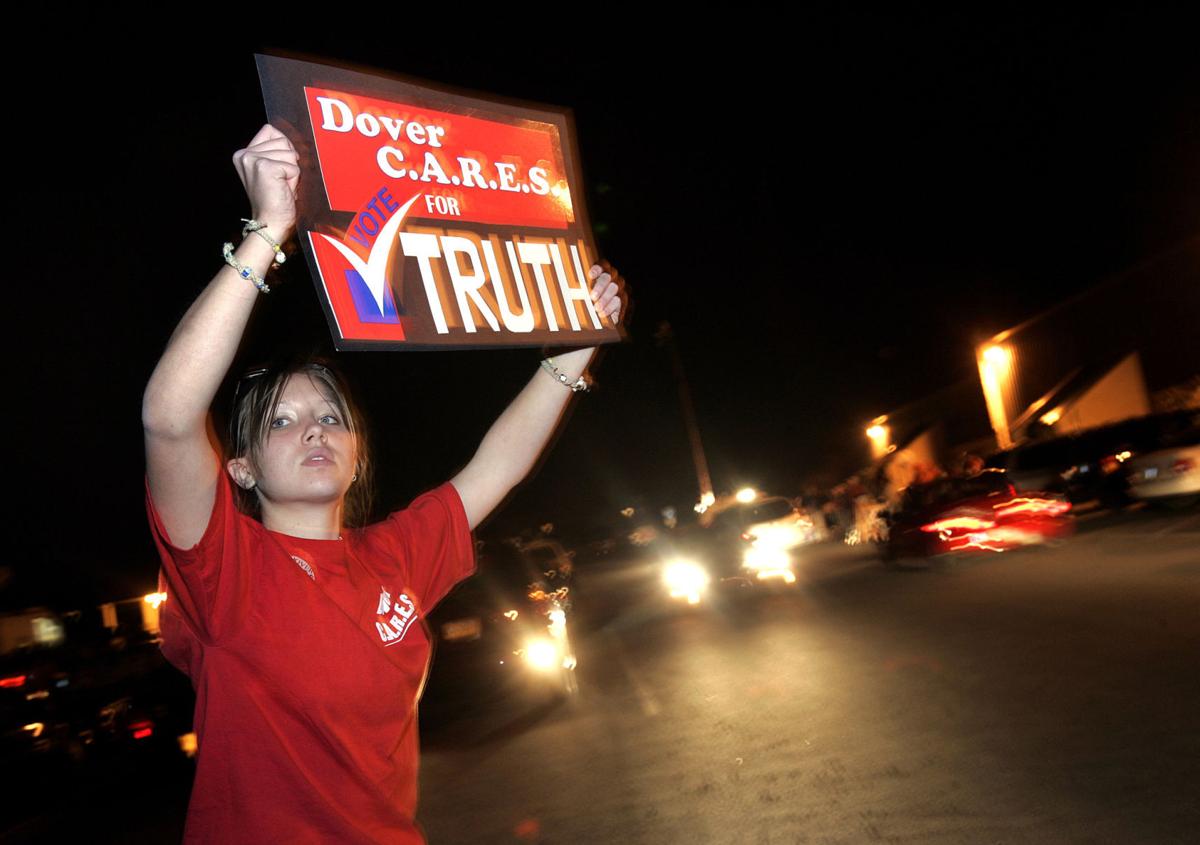 Fifteen years ago, U.S. District Court Judge John E. Jones delivered his landmark ruling: Intelligent design is not scientific, but is religious in nature, and therefore, should not be taught as a scientific alternative to evolutionary theory in public schools. This was an important victory as the court protected the scientific community's voice on a matter of education policy in the U.S. But that momentous trial in Dover, Pennsylvania, is worth celebrating for another reason.
In these divided times, it is easy to despair as the culture wars cloud nearly every public policy debate. Vaccines for the coronavirus are being distributed as we speak. Debates about the safety and efficacy of these vaccines have a far more direct impact on the public than the controversy in Dover. Judge Jones's findings, however, remind us that science can cut through the culture war. While the origins debate is often framed as a zero-sum game with religious creationism on one side and evolutionary science on the other, the space for common ground is large and growing.
In the Dover case — Kitzmiller v. Dover Area School District — two of the star witnesses for the plaintiffs were Kenneth Miller and Barbara Forrest. A scientist and a philosopher, a Catholic and a non-believer, these two accomplished academics held vastly different views on life's biggest questions. They saw past those differences to repel attacks on the proper teaching of science. Although their unique partnership was overshadowed by the intense conflict surrounding the trial, the seeds for common ground were planted.
The next year, Francis Collins published "The Language of God," in which he explained how his Christian faith does not force him into conflict with evolutionary science. Collins later became the director of the National Institutes of Health and remains a strong advocate for science. Fittingly, he won this year's Templeton Prize for his work in modeling how faith and science can be reconciled.
Like Forrest and Miller, we too are an unlikely pair. You won't often see an evangelical Christian and a gay secular humanist teaming up, but we have crisscrossed the country together, speaking with audiences from the "liberal elites" at Columbia University to the "biblically conservative" at Concordia University. We have found solidarity in modeling what we believe is a better way forward for a culture at war with itself. We've also found friendship.
The controversies about origins will remain. Last year we took up the baton from Forrest and Miller and refuted the latest claims of intelligent design in the pages of the journal Science, a move that put Swamidass at risk of alienation from his spiritual community. Soon after, Lents endorsed Swamidass' book explaining the possibility of a genealogical Adam and Eve, putting him at risk among his atheist colleagues. We reached outside our echo chambers and followed the example of the non-religious philosopher, the Catholic scientist, and the Republican federal judge who, 15 years ago, worked together to protect science from political encroachment.
Why are we taking these risks? For years, Swamidass had been struggling with how to understand his religious beliefs alongside scientific findings. As a student, he was convinced by intelligent design. His education in biology, however, exposed the scientific problems with those claims. He directly experienced the damage that the false conflicts over evolution can wreak on students and to the public trust in science.
Why would Lents publicly make space for religious beliefs? While science challenges some of those beliefs, it can also allow for differences. Lents risked his reputation in the secular community when he argued for tolerance for those with whom he disagrees, a tolerance he has not always received in return.
Of course, when science conflicts with particular religious claims, we must not remain silent. Whether God exists or not, intelligent design has failed as a scientific argument and being honest about that serves the public good. By the same logic, however, when scientific evidence is silent on religious beliefs, we should simply admit that, rather than sow harmful conflict.
The work of science is secular, but that doesn't make it atheist. Science can be spiritual, but that doesn't make it religious. Science serves no sect, race or political party.
In these fraught times, political meddling in science threatens the common good and needlessly puts lives at risk. The anniversary of Kitzmiller reminds us that, while science is too often a front in the culture wars, when we look past our differences, we see our common goal: the betterment of a world that we have no choice but to share.