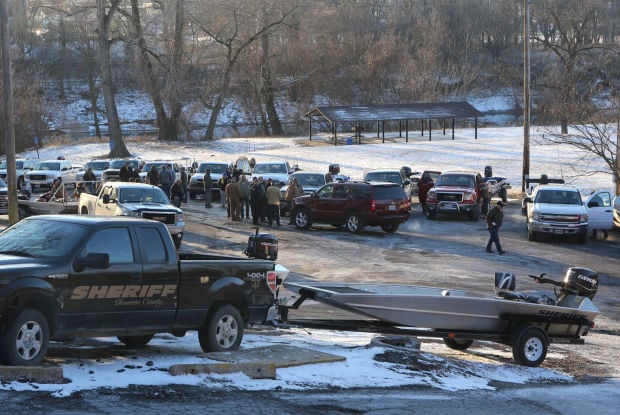 I read your front-page story on the Ozark National Scenic Riverways with great interest ("At odds over future of national park," Jan. 26). The article covers a great deal of ground competently, but it has a distinct bias against the case for conservation through tighter regulation.
Much of the bias is subtle. We're introduced to the story through a first-person point of view of one of the citizens opposed to the new regulatory regime, which immediately locates the reader on that side of the issue. Proponents of the regulatory plan "feel" the park needs more regulation while opponents of the plan (who do have feelings — they love the river) have rational arguments against more regulation. Nowhere is there any recognition that environmentalist and conservationists love the river just as much as the anti-regulation people do.
Nowhere, then, is there recognition that their love leads them to want to see the resource preserved in undegraded form for our children and their children to use. Nor is there any allowance that love, alone, isn't enough to protect a resource from overuse. Your reporter might easily have found an environmentalist who would say this. The rivers are, in fact, lovely, which is part of the problem: They are appealing as an escape from the relative ugliness of our built environment, and too many of us have been responding to that appeal. The rivers can, have been and will be damaged by overuse by those who profess to love them.
A not-so-subtle bias is also evident in the article, which reports that conservationists "claim" that the river is being harmed by such things as ATV damage to its gravel bars and excessive quantities of untreated horse manure. But these are more than claims; they are scientifically established facts. The science tells us that current patterns of river use are not sustainable. This latter point is one that is made by Lynn McClure, but your report treats her assertion as nothing more than the personal opinion of a bureaucrat. You chose not to report the factual basis of this assertion or its implications for how the park ought to be managed if it is to continue to provide quality ecosystem services, including recreational opportunities, long into the future.
While residents living near the park might worry about the diminishment of the local economy under the new limits that would be imposed on tourist activity in the park, they would do well to worry about the total collapse of the river-supported economy if the resource continues to be degraded. Your report does not mention this long-term economic case that can be made for additional regulation.
We all get it that people don't like regulation, don't like to be told what they can and can't do, especially when the rules cover behavior in some place that seems wild, natural and incapable of being damaged by what we do. But looks can be deceiving. As climate change amply demonstrates, we no longer live on a planet so large that it can absorb any and everything we care to throw at it. In the world we inhabit now, if we want to maintain the benefits and delights we derive from natural ecosystems — including benefits like clean water that our lives depend on — we need government regulation to manage our increasingly problematic ecological footprint.
The problem is not that some people want more government just for the sake of more government, as your article might lead a reader to conclude. The problem is that the human population and its high-throughput economy have collided with ecological limit. If you want less regulation of the sort that is being proposed for the Ozark Riverways, then you ought to work to bring civilization back — far back — from the brink of ecological limits. The way to do that is to control population growth and to increase the number of natural places that have not been degraded by or lost to economic development. Why?
Because on a planet where we budget our economy to run at a level that the planet can just barely handle without collapsing, there is no room for the freedom to do things differently, no room to be wrong. This means there's no room for democracy, no room for anything but rule by technocrats.
Democratic freedoms require healthy ecosystems. You won't preserve democratic freedoms by protesting against government regulation of how we relate to ecosystems. To preserve democracy, you have to halt the dynamics that make that regulation necessary.
Eric Zencey teaches landscape architecture and sustainability at Washington University in St. Louis and is the author of "The Other Road to Serfdom and the Path to Sustainable Democracy."