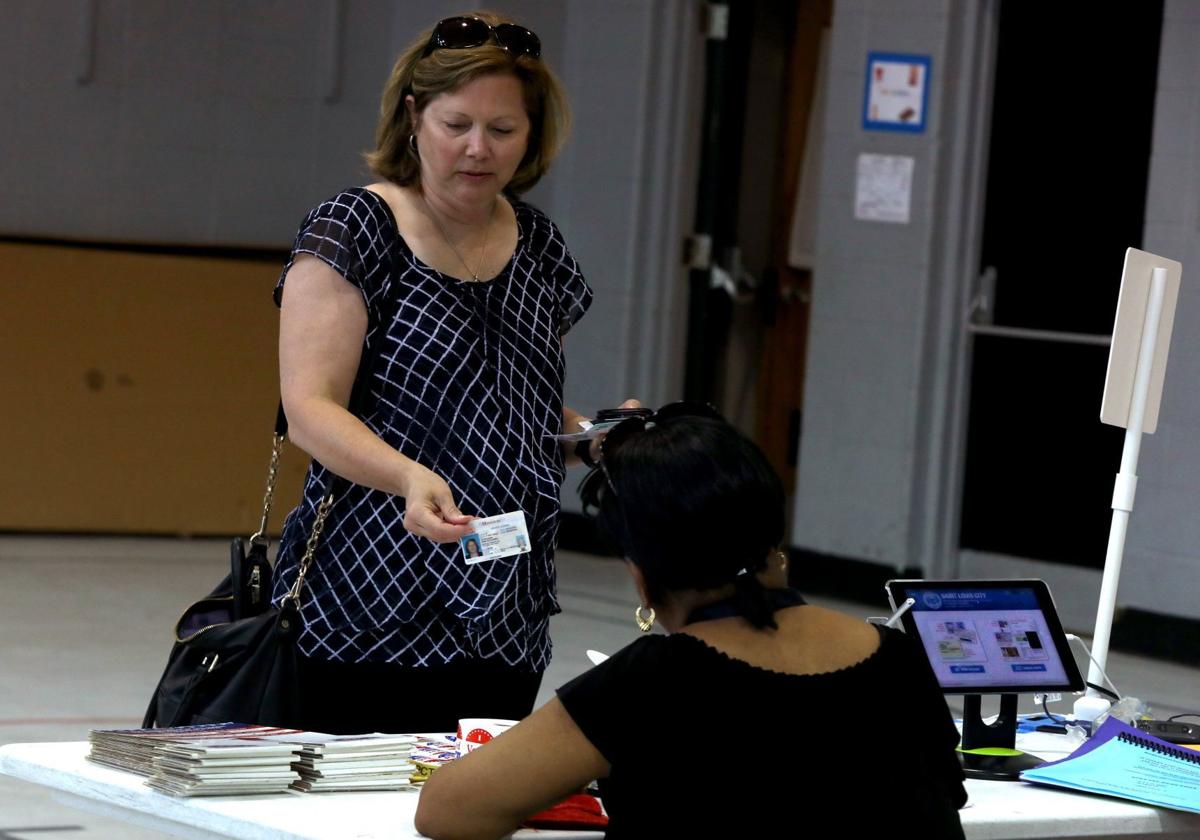 What do the League of Women Voters, former U.S. Sen. John Danforth and the NAACP have in common? The answer: They are coming together in a welcome respite from the bitter divisions gripping our country. Thanks to support from them and many others across the political spectrum, Missourians have the opportunity this November to reverse the decay of our democracy by voting for Amendment 1 to clean up Missouri politics.
"Decay of democracy" is a powerful phrase. So as a public ethicist who studies political processes, let me clarify what I mean. Democracy only works for one simple reason: a belief on behalf of citizens that their interests and preferences had fair representation at the negotiating table. All citizens must believe that their voice was heard, even if it did not win the day.
Once we lose this belief — this trust in the process of democracy — we lose the democracy itself and the two centuries of unprecedented relative peace and prosperity it has brought to this nation.
If we lose the democracy, what would replace that democratic peace and prosperity? History teaches us that the only other options are demagoguery, or rule by the powerful and wealthy, and then dictatorship, division and finally, war, both within and without. I am not saying this is what is going to happen to us, but it is the only alternative to democracy that history has shown us. So how endangered is our democracy? That is up to us and what we do next.
What I hope we do next is vote yes on Amendment 1 in November and address a cancer at the center of our democracy. This cancer is the influence of concentrated wealth and the hyperpartisan redistricting process. The goal for our democracy seems simple: rule by the people. But for the people's voices to be heard, elections have to be competitive, with real choices the voters can make. Under Missouri's current legislative maps, only 10 percent of races have been competitive. The goal of the incumbent political class has morphed into power at all costs, instead of hearing, enacting and respecting the preferences of Missourians.
Our Founding Fathers were no strangers to ideological extremism, nor were they unfamiliar with the power of concentrated wealth. But they could never have imagined the computerized capacities that we now have to turn that extremism into a voting system whose outcome is determined not by how people vote, but by who drew the district lines that pit certain sets of voters against each other. Allowing partisan hacks and ideologues from both sides of the aisle to use money, mapping and big data to draw voting districts is undermining the bedrock idea of "one person, one vote" and replacing it with the will of big donors and incumbent protection schemes.
Amendment 1 can change that for our state to make the process of electing people more dependent on the will of the people: not ideological extremism and big money. There are two fundamental ideas: reduce the influence of big money in politics, and create a truly objective, transparent redistricting process that requires fair and competitive maps, bringing our democracy more in line with our Founding Fathers' wishes.
By thoughtfully and systematically enacting campaign contribution limits, by eliminating nearly all lobbyist gifts and the conflicts of interest of leaving political office to immediately take highly paid lobbying jobs, by making sure that deliberative processes like legislative hearings are open and accessible to the public, and perhaps most importantly, by creating a fair and objective process for redistricting, Amendment 1 will move Missouri in the right direction, and keep us on the right side of history.
Dr. Wally Siewert is a public ethicist and the former director of the Center for Ethics in Public Life at the University of Missouri-St. Louis.