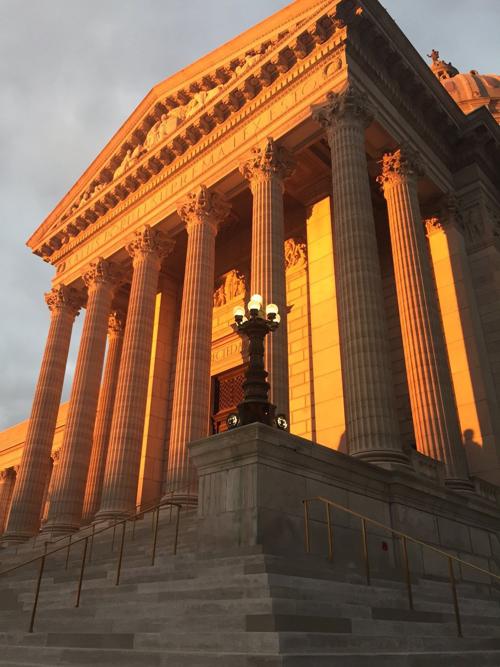 After four years in the military — and tours in Iraq and Afghanistan — my life changed dramatically. While stationed at Fort Lewis in Washington, I was accepted into an 18-week program called "Vets in Piping" to learn a skilled trade. These new skills have enabled me to come back home and build a new career.
Today, in my fourth year as a plumber apprentice, I have worked on projects across our community. My paycheck enables me to provide a decent living for my wife and two kids, and for the first time in my civilian life as an adult, I have health insurance.
But now, some state politicians are pushing legislation, Senate Bill 20, that would put all of this at risk, by eliminating Missouri's market-based minimum wage for skilled construction (known as prevailing wage).
Repealing Missouri's prevailing wage law would disproportionately hurt veterans like me because we work in construction at far higher rates than nonveterans — and the difference is even more pronounced in states like Missouri that have these laws in place.
Lots of veterans are uniquely prepared for careers in skilled construction. Many have gained first-hand experience building everything from schools to bridges in places like Iraq and Afghanistan. The U.S. military now provides over 20 percent of America's registered apprenticeships. Given the construction industry's expected growth in the coming years and the challenge that many newly returning veterans face in transitioning from overseas battlefields to civilian careers, it's hard to overstate the value of developing these skills and helping a new generation of returning warriors access ladders to the middle class. I am living proof.
But eliminating prevailing wage would make these ladders harder to reach.
Recent research has found that a repeal of state prevailing wage laws would not only reduce veterans' income by billions of dollars annually, it would cost tens of thousands of veterans their jobs and health insurance, cause thousands of veteran-owned construction businesses to close, and push thousands more into poverty.
In some ways, prevailing wage repeal would be like NAFTA for skilled construction workers. By removing local market-based minimum wage standards, it means smaller paychecks, and more jobs going to workers and firms from out of state.
But there's much more to prevailing wage than hiring locally or helping veterans. Studies show that states with prevailing wage laws have consistently lower rates of poverty among construction workers, fewer injuries and safety problems, and higher rates of productivity and efficiency on construction job sites. Perhaps most importantly, by keeping more of their public construction investments in the hands of local businesses and workers, they have stronger economies and create more jobs.
To a casual observer, it might seem that paying below-market wages on a school construction project, for example, might save a few bucks. It doesn't.
First, construction labor represents only about 20 percent of the total cost of the average public works project. In non-prevailing wage states, lower wages are offset by losses in productivity and efficiency.
Second, it's important to consider the risks and costs of repeal.
For example, would use of lower-skilled workers from out of town on school construction make the facility as safe for your kids as higher-skilled local workers? Or, more likely, would it increase the risk of shoddy workmanship and cost overruns?
Finally, who would pay for the increased reliance on Medicaid, food stamps, and low income tax credits that would result from driving down construction wages, or the impact of exporting more tax dollars to out-of-state construction firms?
To be sure, a rural school would never see these costs itemized on a work order, but state taxpayers sure would. And lower incomes for Missouri workers and less business for Missouri firms produce less tax revenue, which only invites more cuts to vital public services.
Politicians love to talk about how they support veterans, and how they are fighting to strengthen the economy, build the middle class and protect taxpayers. Repealing prevailing wage would subvert every one of these worthy goals. And that's why I encourage my fellow Missourians to join veterans like me in opposing repeal.
Ryan Hector is an Army veteran who served as a combat infantryman in Iraq and Afghanistan. He is a plumber in St. Louis.