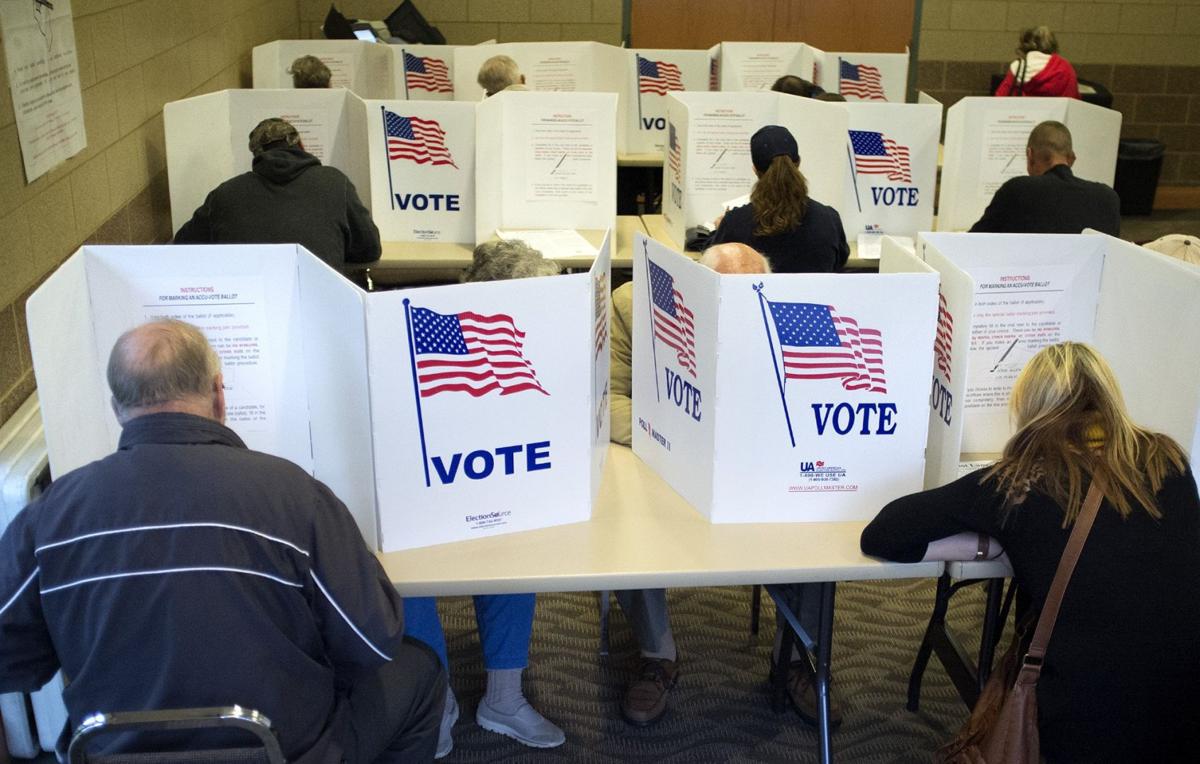 As the nation debates so-called election rigging and voter fraud, one bright spot in our democracy is the robust protection for the right to vote in the Missouri Constitution.
Missouri was among the first states on the right side of history in the debate over voter ID laws. In 2006, the Missouri Supreme Court ruled that the state constitution vigorously protects the right to vote and that the state's photo ID law infringed that fundamental right.
Yet this year Missouri will decide whether to amend the state constitution to allow voter ID requirements. Voters in Missouri, and elsewhere, should continue to allow the state constitution to provide robust protection for voting rights and reject Amendment 6, the proposed state constitutional amendment that would denigrate the right to vote.
In that 2006 case, the court found that "the right to vote is fundamental to Missouri citizens" based on state constitutional language that provides, "all elections shall be free and open; and no power, civil or military, shall at any time interfere to prevent the free exercise of the right of suffrage."
In addition, the court determined that the Missouri Constitution goes beyond the U.S. Constitution in protecting the right to vote. Although the U.S. Constitution safeguards the right to vote implicitly through the concept of equal protection, the Missouri Constitution more explicitly confers the right to vote. In fact, this same robust protection exists in virtually all state constitutions.
The photo ID law violated this fundamental right under the state constitution by making it unduly difficult or impossible for certain eligible voters to participate. Simply put, some voters do not possess the proper form of identification and cannot obtain one without significant cost or hardship.
Further, the court concluded, a photo ID provision would not root out any voter fraud that actually occurs within Missouri's election system. A photo ID law requires only in-person voters to show an ID, and yet studies demonstrate that in-person voter impersonation does not exist to any measurable amount. The photo ID law was a solution in search of a problem.
Nothing has changed in Missouri in the past 10 years. The state constitution still protects the right to vote more vigorously than the U.S. Constitution. Studies have proven, conclusively, that in-person voter impersonation is not a problem. Moreover, studies also show that the electorate feels no more secure in their elections in states with strict voter ID requirements than in states without them.
Why, then, would Missouri turn back this recent history and amend its state constitution to denigrate the right to vote? Blatant politics.
In 2002, Christopher "Kit" Bond, then a U.S. senator from Missouri, proposed a new federal requirement that first-time voters who register by mail must show documentation when they vote. Bond pointed to "dead people and dogs" voting in the close Missouri 2000 U.S. Senate election between Mel Carnahan and John Ashcroft as justification for this mild voter ID requirement, even though Bond had absolutely no evidence that this kind of voter fraud occurred.
Legislatures around the country then used this federal law to justify their own, more restrictive photo ID rules. Politicians support photo ID laws because they believe it will help their chances at election and re-election.
Legal battles have followed the enactment of these laws. The U.S. Supreme Court, in refusing to strike down Indiana's voter ID law in 2008, noted that a voter ID law might violate the Constitution if there is actual evidence of voter suppression.
Subsequent court cases have provided such evidence. Just this year, courts in Texas, North Carolina, Wisconsin and North Dakota ruled that the voter ID laws in those states are invalid or must be "softened" to allow individuals to vote. The courts have found that the laws disproportionately harm minorities, poor people, students and elderly voters, with no fraud-reducing benefit.
By amending the state constitution, then, Missouri would be courting significant harms. It would disenfranchise valid voters for no good reason. It would turn back 10 years of admirable jurisprudence on robust protection for the right to vote under the state constitution. It would invite additional federal court litigation on the potential discriminatory aspect of the new rule. And it would — dangerously — greatly weaken a recognized fundamental right within the state constitution.
Missouri elections do not suffer from in-person voter fraud — the only kind of fraud that a photo ID provision would prevent. Missouri elections do, however, enjoy a positive attribute: a state constitution that vigorously protects the right to vote and a state Supreme Court that recognizes the significance of this state constitutional safeguard. Amending the state constitution to overrule this precedent will only harm the state's elections.