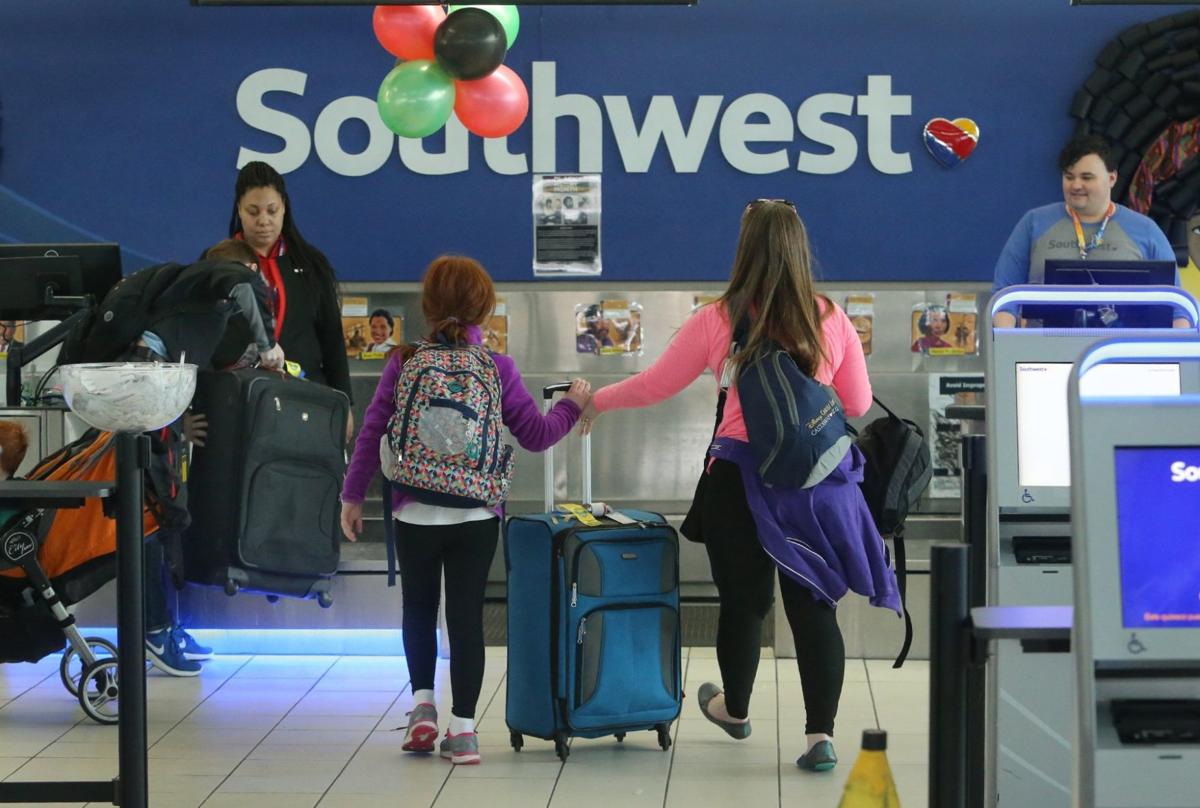 There has been much discussion and speculation surrounding St. Louis' efforts to attract proposals for a potential public-private partnership via a long-term lease for the transformation of St. Louis Lambert International Airport into a first-class facility.
Unfortunately, there are some who see airport privatization as a trick, when in reality there are many treats. For decades, airports have struggled to find money for terminal improvements for passengers and cargo. A global shift from public to partial or full private management came about by 1987. Congress later enacted an Airport Privatization Pilot Program to test the idea that private capital and management could improve U.S. airports.
The traditional airport business model used in the U.S. relies on long-term leases that give airline anchor tenants considerable control over terminals, gates and potential expansion, ignoring the fact that airports dominated by a single carrier are vulnerable to strikes and bankruptcy (the downfall of TWA and its impact on Lambert is a prime example).
Public-private partnerships at airports, in most cases, consist of a long-term lease and/or concession agreement, due to the fact that airports, unlike most infrastructure investments, have a dual income stream from the aeronautical side through landing fees, contracts with carriers, and from passengers through parking, shopping and hotels. Historically, airports in public hands haven't been effective in the non-aeronautical side of the business, which can become one of the biggest sources of income.
Among the airport privatization success stories is Luis Muñoz Marin International Airport in San Juan, Puerto Rico. It entered into a 40-year lease agreement with an upfront payment of $615 million, an additional $552 million over the term of the lease, and a commitment to invest $1.4 billion in the airport. A New York Times article highlighted the renovation and transformation of the airport's two aging terminals, which included new retail stores and restaurants and new automated baggage scanners.
Airport public-private partnerships to design, build, finance, operate and maintain specific airport components are on an upswing. The Port Authority of New York and New Jersey utilized this concept for a new terminal at John F. Kennedy International Airport as well as for a replacement for an aging terminal at LaGuardia Airport. At LaGuardia, private operators reportedly are investing more than $2 billion in the project. There is also a $10 billion upgrade program for the JFK airport, to be financed largely with private capital using a public-private approach.
Out west, Los Angeles World Airports began a $5 billion Landside Access Modernization Program for Los Angeles International Airport utilizing a public-private partnership. Denver's airport partnership includes revenue sharing after a major redesign and airport expansion. Austin, Texas, is using the same process for the redevelopment of its south terminal. At Paine Field, north of Seattle, an agreement there provides for private operators to pay for a new terminal and operate it for 30 years. The agreement attracted three airlines: Alaska, Southwest and United.
And Gary, Ind., recently entered into a $100 million public-private partnership with a 10-year contract, with six possible five-year renewals. In San Diego County, a $120 million partnership includes land approved for the construction of a 340-room hotel, shopping center, rental car facility and gas station (in 2018 the airport won the Air Transport World Passenger Experience Achievement Award).
With a potential for more than $1 billion in upfront money and ongoing revenue sharing, a St. Louis airport partnership represents an opportunity to produce revenues that could lead to the most significant investment in north St. Louis since 1870, when African Americans settled in Elleardsville (The Historic Ville).
These airport partnerships are job creators, as jobs and infrastructure development are linked. Calculations by the Bay Area Council Economic Institute for construction of new nonresidential structures indicate that $1 billion in infrastructure investment creates approximately 13,468 jobs.
Residents of north St. Louis should embrace the possibilities and fight for the opportunity to demand and receive the type of investments that fulfill Dr. Martin Luther King's dream of economic equality. Dr. King's words from his March on Washington speech in 1963 still ring true: "One hundred years later, the Negro lives on a lonely island of poverty in the midst of a vast ocean of material prosperity. … In a sense we've come to our nation's capital to cash a check ... that will give us upon demand the riches of freedom and the security of justice." And in this context, justice for north St. Louis is access to that "vast ocean of material prosperity" that airport privatization potentially brings.
Adolphus M. Pruitt II is president of the St. Louis city chapter of the NAACP.
Catch the latest in Opinion
Get opinion pieces, letters and editorials sent directly to your inbox weekly!