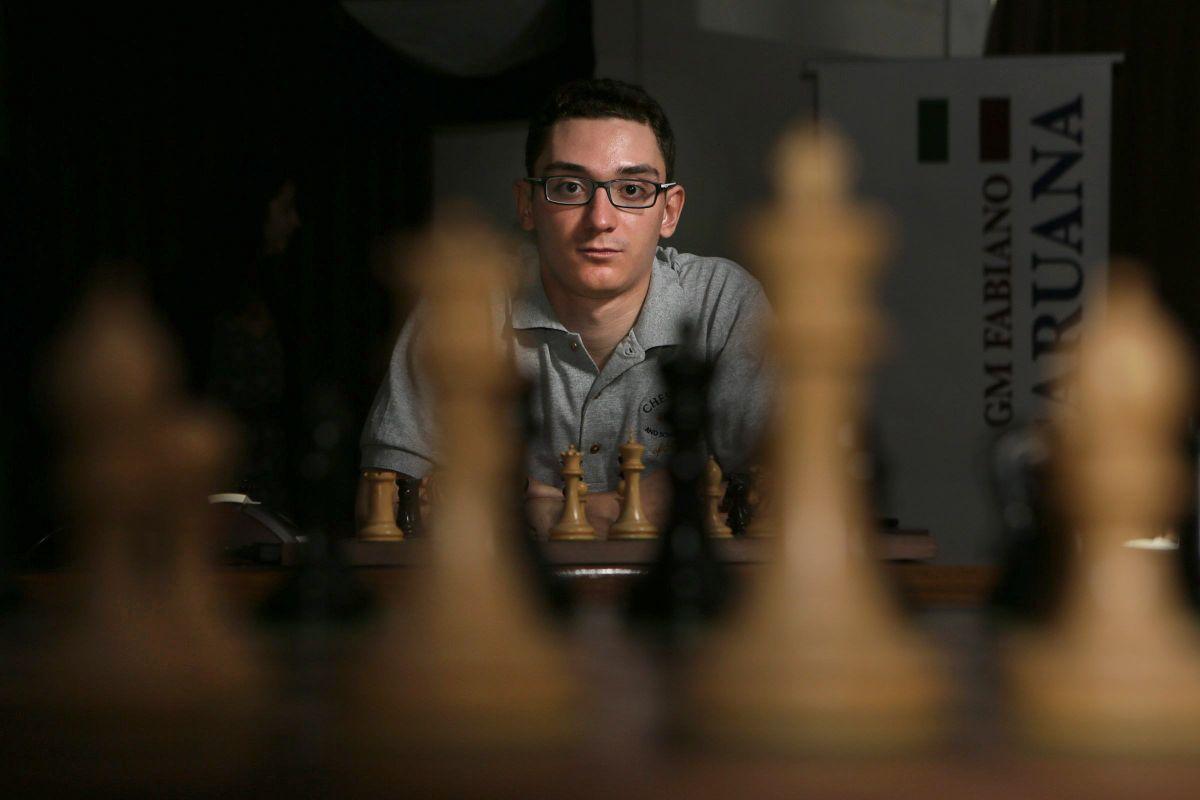 When a child is found to have a prodigious talent, it's sometimes the parents, ironically, who are the last to recognize it. St. Louis is a little like that.
And it is, perhaps, a part of our charm.
It was only in 2008 that a small group of people joined me in founding the Chess Club and Scholastic Center of St. Louis in the Central West End. We dreamed of making St. Louis an important city in the national chess scene and of instilling a chess culture here, especially among children, who we believe can greatly benefit from the skills and character the game demands from those who take it seriously.
Many here probably found our dream quixotic. St. Louis tends to see its identity in baseball, beer, racial tension and the quest eternal for free parking.
But that self-image sells us short, as I will explain in a moment. And today, just eight years later, we have actually exceeded our ambitions. St. Louis is the undisputed chess capital of the United States. All of the major tournaments are now held here, every year. The World Chess Hall of Fame is here. The best college team in the land is here, at Webster University. And just last month, the U.S. Chess Championships were held here — for the eighth straight year. The winner was a young man, Fabiano Caruana, who just bought a house here so he could be part of the local scene. The person he succeeded as champion was another St. Louis resident, Hikaru Nakamura.
If many of these facts surprise you, it's not difficult to understand why. The Post-Dispatch, which generally has been generous in its coverage of our efforts, whiffed on the recent championship tournaments. It offered its readers not a single news story on the outcome of a competition featuring the strongest fields in U.S. history. For chess fans, this was the equivalent of the newspaper ignoring a baseball All-Star game played in St. Louis. That wouldn't happen if Martians landed.
On the other hand, chess ain't baseball, as this Cardinals fan knows, and humility is a part of our Midwestern character. We tend not to believe we're outstanding at anything unless outsiders tell us we are.
Well, they're telling us. Check out The New Yorker magazine, which published a marvelous piece on April 28 called "A Chess Renaissance in the Midwest." Or Google up the April 27, 2014, issue of The Wall Street Journal, which carried an op-ed by Yasser Seirawan, a former U.S. champion, about St. Louis' emergence as a chess hotbed. Or find your way to an entire 30-minute broadcast about us by BBC Radio, to be aired soon.
So while it took decades, even a century, for some of St. Louis' icons — the Arch, Budweiser, the Symphony, the Cardinals — to gain their deserved global stature, our chess club needed only a few years to begin spreading our city's name and enhancing its prestige. Millions of people — in India, China, Russia, Europe, Latin America, everywhere — watch the tournaments held here live on the Internet (www.uschesschamps.com). And as they do, they revel in the commentary of the on-site team of Seirawan and his two partners, Maurice Ashley and Jennifer Shahade — as witty, polished and passionate in their way as the late great Jack Buck was for the Cardinals.
And yet — as remarkable as this story is — I'm not really surprised.
That's because St. Louis really is an outstanding community. This chess club would not have enjoyed the success we've had if that weren't true. To be specific:
As we've built this organization, we have found people eager to cooperate every step of the way, because they love this community and want to see it succeed. The goodwill here — which is also evident in the recent blossoming of an entrepreneurial ecosystem — is tremendous. Finding people with the skills and work ethic needed to build a new organization has been no challenge. And when we've needed to recruit from outside the region, we've found that any initial resistance melts with exposure to our Central West End, our Forest Park, our restaurants, our neighborhoods, and our unassuming, friendly people.
Now, as the Chess Club is embarking on an aggressive expansion of our school programs, we're finding eager support once more — from both the schools themselves and the corporate community.
So here's how it all nets out: Even if our own community is still not entirely aware of our existence, the community itself is a key ingredient in our secret sauce.
It's a little odd, I admit. But you know what? It works.
Rex Sinquefield is the president and chairman of the Chess Club and Scholastic Center of St. Louis.