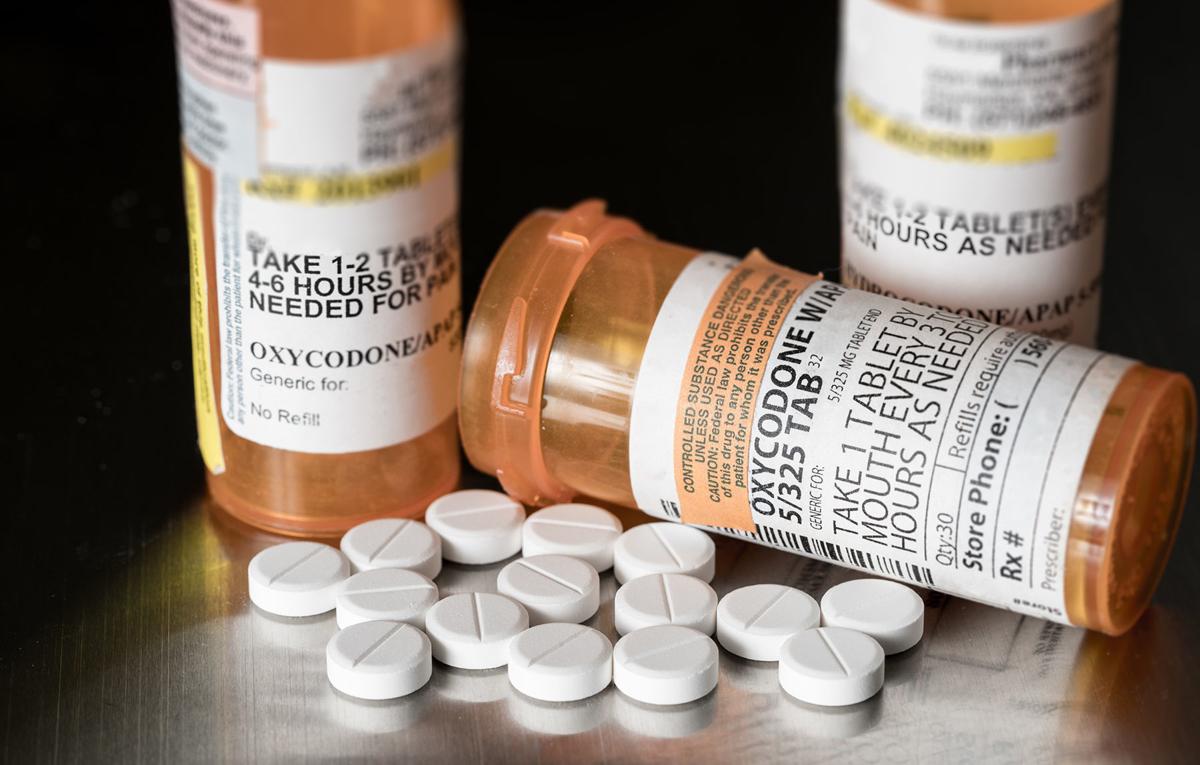 Opioid overdose deaths have devastated communities across our country and will continue to do so until the underlying causes — social, economic and judicial — are addressed.
Nevertheless, progress has been made, and we cannot allow debunked "tough love" treatment theories that place burdensome requirements on people in need of medical stabilization to jeopardize that momentum.
I serve as project director for our state's largest federal grants program to address the overdose crisis under the leadership of Missouri's Department of Mental Health. I am writing to offer new data on overdose deaths and correct several dangerous mischaracterizations of our state's approach.
First, the good news: Preliminary figures from Missouri's Department of Health and Senior Services suggest opioid deaths in the first half of 2019 are down 10%. This follows a heartbreaking 17% increase in total drug deaths in 2018.
As I said, progress is frustratingly slow when success is measured in fewer lives lost, and although the early 2019 data is encouraging, our fight remains urgent.
Some seized on the 2018 increase in deaths to argue Missouri is wrong to center an evidence-based philosophy known as "harm reduction" in our response. Harm reduction aims to save lives and reduce negative consequences of drug use without forcing participation in select services or taking punitive measures. Overall, the goal is to remove all barriers to lifesaving care. In the real world, this can mean allowing people unconditional access to medical treatment or housing, even if they do not engage in counseling or continue to struggle with drug use.
Harm reduction is often criticized by proponents of a traditional, abstinence-based approach who say we enable drug use by meeting people where they are. These critics would make help conditional on strict adherence to a narrow treatment plan.
Traditionalists often oppose the use of opioid substitution treatment like buprenorphine and methadone, particularly if not coupled with intensive counseling. They do not consider long-term medical treatment to be real recovery. Never mind decades of research have demonstrated the efficacy of these treatments in decreasing drug use, keeping people engaged in treatment, and most importantly, reducing mortality by more than 50%.
Such purists take a similarly dim view of the wide distribution of the lifesaving drug naloxone, which reverses an opioid overdose in minutes.
In his July 30 Post-Dispatch column titled, "Missouri needs new plan to tackle opioid crisis," abstinence proponent David Patterson Silver Wolf of Washington University sought to disparage naloxone as "the equivalent of throwing a life preserver to someone drowning in the ocean." This analogy is correct. But the alternative is allowing that person to drown.
We are simply unwilling to withhold life preservers. Through distribution of naloxone in Missouri, we have collected over 4,500 reports of lives saved.
This is not to say Missouri has focused exclusively on harm reduction.
Since 2017, the Department of Mental Health has brought in more than $65 million in federal funds — money spent on a variety of initiatives: Expanded youth prevention activities in schools and Boys & Girls Clubhouses; peer recovery coaching in emergency rooms for overdose survivors; extensive provider and community education and training; case management and counseling; sober housing; and many others.
We have provided treatment for nearly 7,000 people who otherwise would not have had access, and our data shows individuals have stayed engaged in care longer — a good thing for any chronic condition.
Though I hold firm to my commitment to expanding no-barrier medical treatment and harm-reduction services such as naloxone, sterile syringes and overdose prevention sites, I readily acknowledge the need for more comprehensive measures that would require more stable funding across more diverse settings.
Missourians need increased access to low or no-cost treatment in primary care and rural health clinics. Our people need safe, low-cost housing and a drug supply that isn't poisoned by fentanyl. Our jails should not be taking the place of homes, treatment clinics and drop-in centers for our most vulnerable.
Contrary to the assertions of critics, our efforts go far beyond stocking up on naloxone. But we must prioritize saving lives. That means following the evidence, which supports harm reduction and medical treatment over an abstinence-based approach full of obstacles and dogma. Missouri simply can't afford to go backward: Too many lives are at stake.
Rachel Winograd, PhD, is an associate research professor at the Missouri Institute of Mental Health within the University of Missouri–St. Louis, and a licensed clinical psychologist. She directs the administration, implementation and evaluation of statewide grants aimed to stem harmful consequences of addiction. More information available at noMOdeaths.org and MOHOPEproject.org.