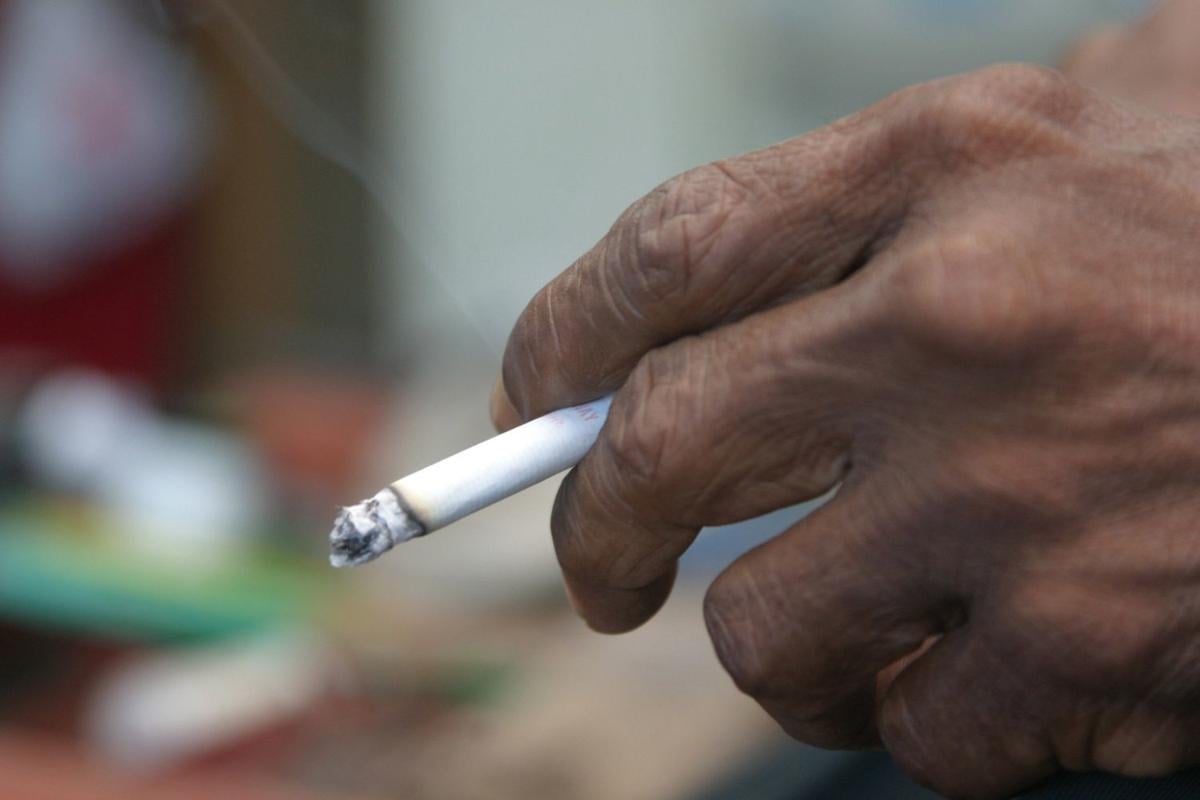 As children grow, parents do their very best to foster an environment supportive of the children asking questions, discovering new parts of their world, and making mistakes to ultimately learn and mature with each new experience. However, there comes a time in each child's life when a parent, role model or support person will not be standing next to her or him for each new adventure or decision.
For me, this time came when I was around 18 years old and left home for college. On my birthday that year I was reminded by several people of the new freedoms my age would allow. I could purchase lottery tickets, vote and buy tobacco products if I chose. I never had the desire to try any type of tobacco product but watched several of my friends and acquaintances develop a smoking habit once we got to college and could legally purchase tobacco. At the time, I knew I did not want to try smoking because it smelled so bad, but I had no idea of the terrible health effects tobacco products can have, especially on the young and developing brain.
It has been estimated that more than 90 percent of adult smokers develop the habit as a result of lighting up their first cigarette around the age of 18. If the national minimum legal age was raised from 18 to 21, the overall health of the nation would be improved by lowering the incidence of tobacco product use among young adults.
In 2005, the city of Needham, Mass., became the first in the country to adopt this concept and increase its minimum legal age for tobacco purchase. In the years following the change, there was a notable decrease in smoking prevalence identified in Needham. As a result of the success seen with this public health reform, all of California and Hawaii also adopted the change to minimum legal age in 2016.
Formal reports have concluded that the policy change has a high likelihood for drastically reducing the amount of adolescents and young adults who develop a smoking habit. Additionally, the entire nation would have less exposure to second-hand smoke, and therefore, have a reduced risk for the numerous health problems associated with the second-hand smoke.
Tobacco products can be purchased easily at any gas station, drugstore or mini mart for individuals who are of age. An additional benefit of increasing the minimum legal age for purchase is that access for minors via social networks will be more restricted. For example, with the minimum legal age at age 18, individuals can easily purchase the tobacco products and supply them to their younger friends.
However, if the minimum legal age was increased to 21, there would be more of an age gap and the 21-year-old individuals would be less likely to supply the tobacco products to those who are still minors. In other words, 18-year-olds would no longer have access to purchase tobacco products and would not be able to legally supply their 15-to-17-year-old friends.
While not all tobacco products are identical, nicotine is an extremely addictive substance that is found in all of them. Cigarette smoking has been identified as the most commonly occurring type of tobacco consumption and the second-leading cause of annual deaths around the world. Some conditions that have been strongly linked to cigarette smoking include, but are not limited to, inflammatory disease, various pulmonary diseases, blood disorders and atherosclerosis of vessels, which can lead to strokes and heart attacks.
Additionally, at the age of 18 the brain is still developing. If adolescents choose to use tobacco products during this important time for brain maturation, the individual is predisposed to psychiatric disorders, problems with attention span and other issues with overall cognitive health.
In conclusion, the current minimum legal age of 18 places promising young adults at increased risk for an entire lifetime of physical ailments and mental health issues. These health problems could potentially limit the professional and educational success of individuals while also placing those around them at risk for health issues related to second-hand smoke. If the minimum legal age is raised to 21, we would not only be promoting the healthy development of the adolescents, but also improving the overall functionality and health of the nation. One change can save and improve millions of lives, and this is priceless.
St. Louisan Jenna Lashley is currently completing her doctorate degree for nurse anesthesia at the University of Pennsylvania.
Catch the latest in Opinion
Get opinion pieces, letters and editorials sent directly to your inbox weekly!