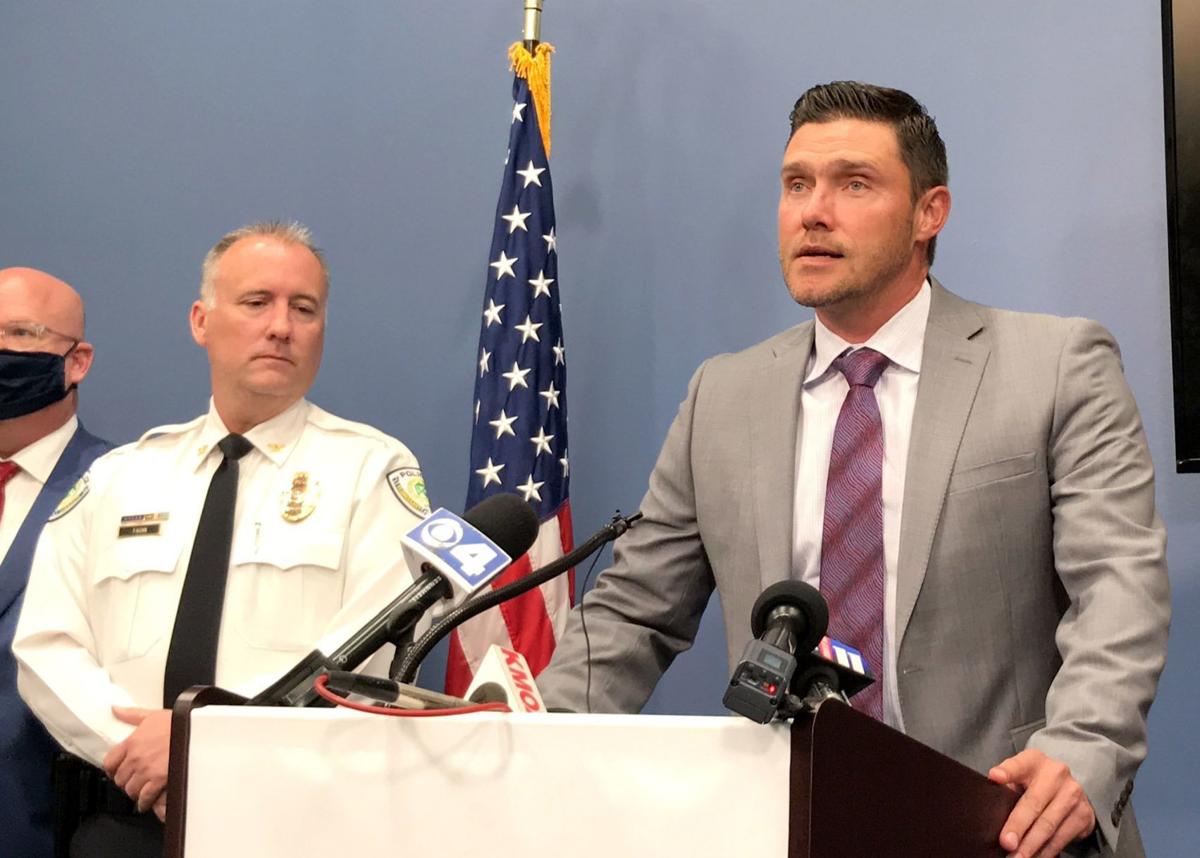 The Florissant Police Department and city government should be commended for terminating detective Joshua L. Smith as quickly as they did after he, apparently intentionally, ran into a non-threatening, unarmed black man with an automobile and struck him while he was on the ground. They took action more quickly than a number of other departments in the country when faced with similar video evidence of abuse.
Chief Timothy Fagan deserves a lot of credit for taking the action he did. The detective's behavior was truly unexpected and unacceptable. It was unexpected because North County Churches Uniting for Racial Harmony and Justice has been working with this department to help it improve its relations with the community, especially the African American community. The group consists of 27 churches of various denominations including six Catholic churches and four different denominational churches in Ferguson, and it works to promote racial understanding and social justice in North County. Over the last 20 years, it has been working with various chiefs of the Florissant Police Department, including the late Mayor Robert Lowery when he was chief and his successors. Among them were the more recent police chief Timothy Lowery and Fagan.
Since our first meeting with Robert Lowery, the department was very cooperative and willing to make changes as necessary. For example, in the early days, at the North County church group's suggestion, Lowery brought in a community relations specialist to train officers. It worked with our group and other police departments and local school districts over the years to improve police-community relations. Since the Michael Brown killing and the riots in Ferguson, it has been working with a committee that consists of three pastors, four other police departments, the superintendent of Hazelwood School District, a representative of the Ferguson-Florissant School District, a representative of the St. Louis County prosecutor's office, and several others in making changes to build bridges with the African American community.
For the last five years, it has adopted the North County church group's "summons of joy" program that takes place every Christmas season. This program is highly appreciated by the community. Our group purchases gift cards for the Florissant Police Department to pass out to those stopped by officers for minor violations, especially to those who appear to have a financial need.
Instead of giving them tickets for the minor violations, officers give them a warning and the gift cards, primarily to African Americans. They have given out 45 to 98 cards each year for a total of over $30,000 over the last five years. The individuals who receive the gift cards love it, and so do the police officers, because they receive many thanks and hugs that they have never received before. In fact, the police have called and asked when the program will start again.
This is why the behavior of the detective was so unexpected and definitely unacceptable. The department has been working very hard to improve its relations with the African American community. This one incident has done a great deal of damage to the image of the department, and quickly terminating the officer was justified. A fair investigation should be conducted, and legal action should be taken against the detective if appropriate.
Rance Thomas, Ph.D., is a professor emeritus of sociology and criminal justice at Southern Illinois University at Edwardsville.
Catch the latest in Opinion
Get opinion pieces, letters and editorials sent directly to your inbox weekly!